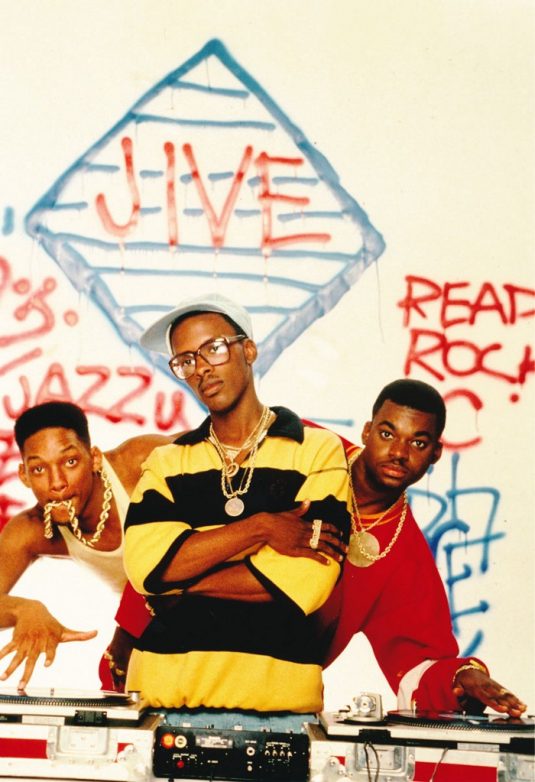 Stage name DJ Jazzy Jeff, real name Jeffery Allen Townes. Born in Philadelphia, Pennsylvania – Jeff was just 10 years old when he started spinning records at parties using his family's basement. Fast forward to 1989 and he received the first Grammy award for best rap performance for "parents just don't understand."
We caught up with the legend himself before his set at Hangar in east London.
Q) You won the first ever Rap Grammy and then boycotted the Grammy's for many years after, what was the stigma surrounding hip hop music then and do hip hop artists have it easier now?
Back then it wasn't respected enough for them to acknowledge it and that's what we were upset about. We were more upset if you have nine country and western categories and you have televised them, why won't you televise the one rap category. it was the first year but you still look at the importance of all of the music that held just as much importance as the country and western categories.
We were all excited because this was the first year the Grammy acknowledged it and we were fighting for legitimacy. There was a moment in time [when] people kept saying that Hip Hop wasn't going to be around, so we were fighting to try and prove people wrong.
Q) You guys were one the first to bridge the gap between hip hop music and celebrity status, what was the transition like going from hip hop artists to actors/comedians?
You don't feel it when you're doing it. Will pretty much got into television because someone looked at the Parents Don't Understand video and realised that he could act. People who can act can sense when someone can act. If I'm a musician or a producer I know when someone is good even when the rest of the world doesn't know — I think that's basically what happened. It wasn't so much of a transformation; they want me to do this and it just happened to become incredibly huge. We're used to being on stage in front of 30,000 people, so [with] 100 people, it was easy.
Q) Can you tell us about the fashion world back then, it's making a huge revival. How would you describe it and some of the principles?
Fashion is a funny thing because one person can wear something that will catch someone's eye and then that becomes the trend. Someone has to start it. It's not something a brand necessarily starts; it is an individual that takes something a brand makes and wears it which causes a chain reaction. For example, I'm going to buy a pair of Levis 501 jeans and I'm going to roll one pants leg up and I'm going to have some colourful socks and some Jordans. Just as much good stuff there was some bad. There were some people that wore things that didn't work!
On a whole, somebody does something and someone else is like "yo that's kind of hot, I'm going to do the same thing," next thing you know that becomes the trend.
Q) With Serato and digital making mixing easier, what do you think the DJ of the future will look like? What are the fundamentals that will still stay strong?
One of the thing I've always said Serato made easier is carrying the music. If you couldn't DJ before Serato, Serato doesn't allow you to be able to DJ.
The one thing that I have always said is the fundamental aspect of Djing and picking music in being a selector, there is not a piece of technology that will ever be able to do that for you. I don't care about what kind of algorithm, they'll never make an algorithm that can read a wrong.
Q) What advice have you been given that has resonated with you? And knowing what you know now, what insight would you share with developing artists?
I think you need to ask yourself a very difficult question and understand that the answer is going to change. What are you doing this for? Are you doing this for your love of music? Are you doing this because you want to get rich? Are you doing this because you want girls? None of the answers are wrong, it's only wrong when you lie to yourself. You have to pay attention to your surroundings and know what you want to do. When you know where you want to go, it's easier to get there.