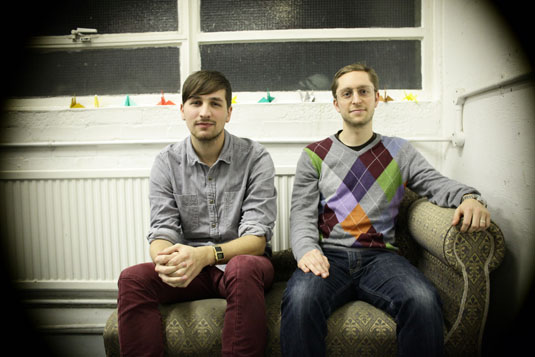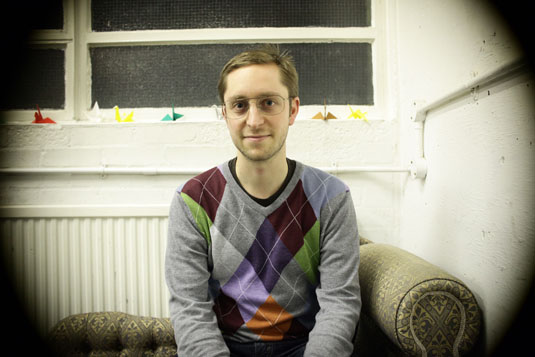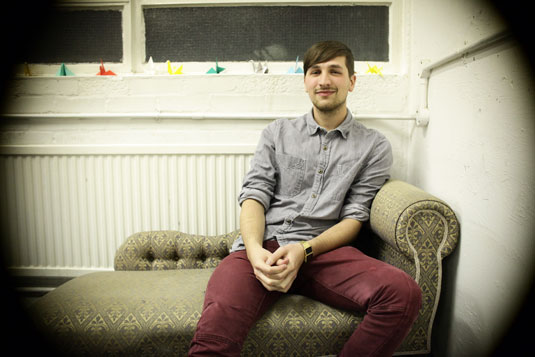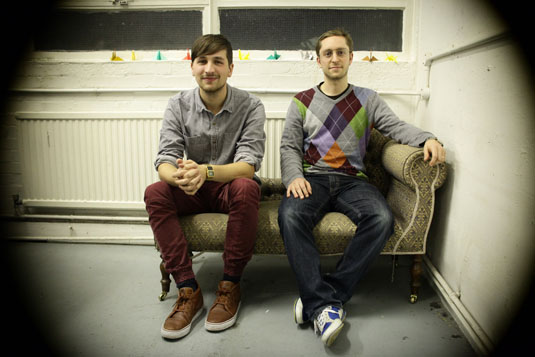 New technologies and new centuries tend to bring in new ideas; a decade and some into the 21st century has seen the rise of the creative entrepreneur. Armed with laptop, broadband and headphones, and the world can pretty much be your oyster, recession or no recession – just ask Johnny Beverton and Ben Smith of Echo Empire.
Set up just a year ago, Echo Empire represent a new business model for the music PR agency – as well as an approach for the music industry – where small labels, PR and media collectives form to create niche products for new markets.
If it needs to be communicated then the fellas will find creative ways to get the word out. A distinct advantage is that they are the audience their clientele wish to speak to. Both DJ's – they have their own insight into what works and what doesn't.
As well as promoting acts and labels such as Civil Music, Keysound, Tectonic Recordings and Sonar Kollektiv EE have been steadily building their own following via the regular parties they've been throwing for Late Night Tales.
We caught up with the duo to see how it's all going, what tips they would give to new bands and what's next for the Echo Empire.
Q) Tell us a bit about Echo Empire?
B: We help record labels and music brands maximise their presence in digital, print, broadcast and social media. We're pretty adamant that we're not a "PR company".
J: We only work and take on projects that we're really into. We've definitely found our roles morphing over time and to the best of our ability we do everything we can to get the most out of the projects we work on.
Q) How did nice boys like you get into the music industry?
B: I started off doing work experience with a club promo company while at uni, whilst also DJing and running club nights. At the end of my second year I was offered a full time job. I thought "what's the point in waiting another year to do this", so I left uni and that was it.
J: I was studying music at Goldsmiths and getting involved with running gigs and nights which started getting me into the mindset of promotion. After meeting and working with Ben it all went from there and here we are.
Q) What sort of musician folks do you work with?
B: Those whose music we love and find interesting, and also get along with as people. As far as labels go we're lucky to work with some of our favourites such as Tectonic, Keysound, Civil Music, Warp, Sunday Best, Sonar Kollektiv and the ever excellent Late Night Tales compilation series. We're also very keen on working with newer labels who have great talent including Five Easy Pieces, Deadplate and Nineteen89.
J: We've also just kicked off working with No Hats No Hoods on a compilation from the excellent Ruff Sqwad, which we're really hyped about.
Q) What has been your most interesting experience (good or bad) so far as a new business?
B: Even the most mundane aspects have been interesting – who knew that payroll spreadsheets could be so much fun! One of the great joys of running your own company is the control and having the decisions you make coming to fruition. The experience, as with all things, is improved/diminished by the people you're experiencing it with. That's why we only work with people we like.
J: There's a lot of nerves at the beginning but once you get into the flow of it – things all come together. The best experience is being truly motivated to work on projects as it's all stuff we've picked out to be involved with. We did a Boiler Room session with Friendly Fires recently for Late Night Tales, which was a lot of fun. The parties we do at Big Chill Bar for Late Night Tales are definitely a highlight for me.
Q) What pointers would give to any new bands?
B: Be very organised. Aside from making excellent music, its more important than ever to be able to understand as many aspects as you can – production, financial, marketing etc – and have control over them.
J: Surround yourself with honest people who will give you feedback about your music. The last thing you want is everyone telling you how fantastic you are then getting a shock when someone slates something you do.
Q) How do you find new music?
B: You hear so much new music naturally whilst doing this job that it's impossible to avoid discovering things you like. We also get sent a lot via promotion companies and labels. The Boomkat mailout is a great resource too.
J: I've got a bit of an obsession with cataloguing information via Twitter, Facebook, Last FM, exfm, Soundcloud, Mixcloud (the list is endless now). I'm constantly flicking between new and old music to stay on top as the amount of quality stuff floating around nowadays is mind blowing.
Q) What's currently on the Echo Empire playlist?
B: Here's a playlist of some of our roster's musical highlights from the past year: EchoEmpirePlaylist
J: Keep an eye on our Facebook where we constantly post up streams of new music we're working on. http://fb.com/echo.empire.ltd
Q) What's next for EE?
B: We're having our 1st birthday party at The Alibi on 22nd November. You should probably come.
J: I'll second that. Expect to see us hovering around a number of exciting releases and events in 2013.