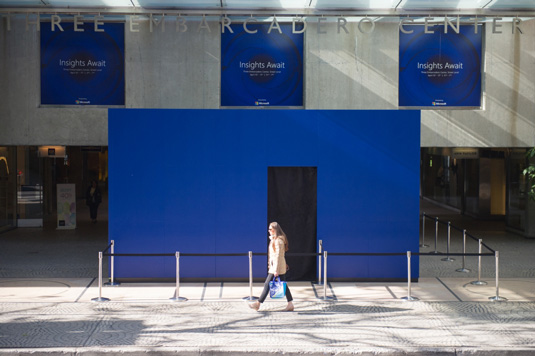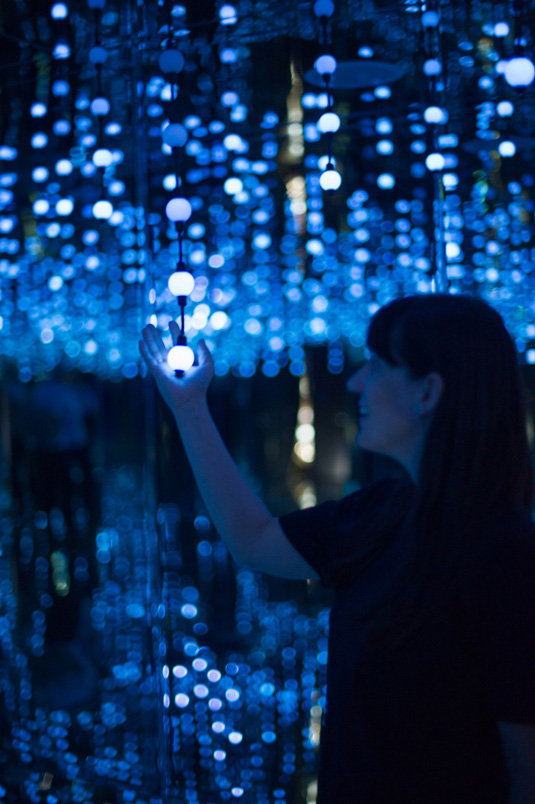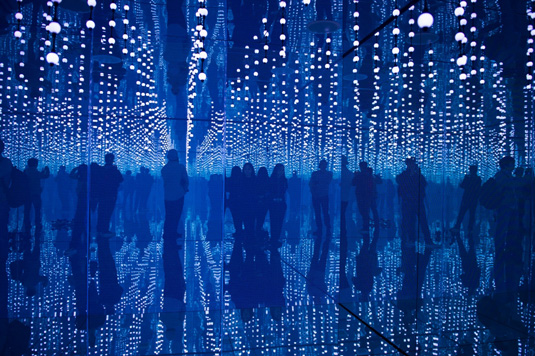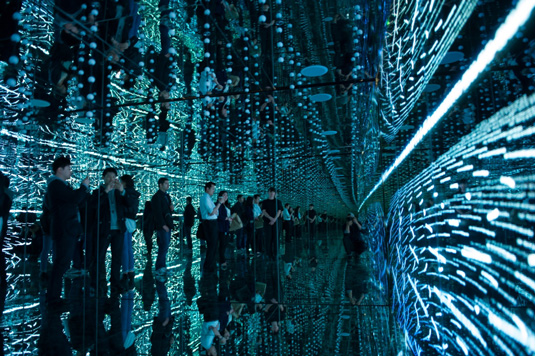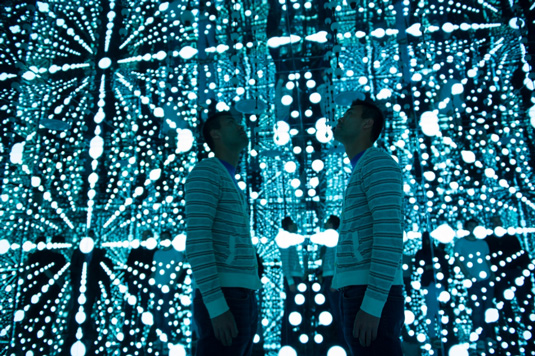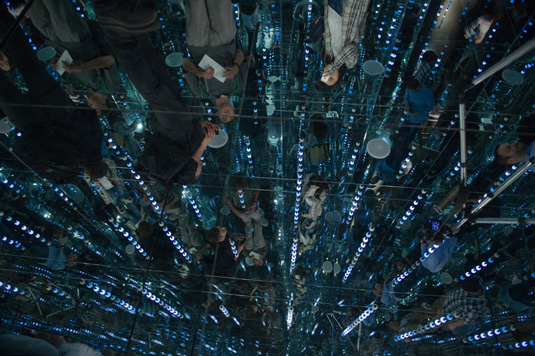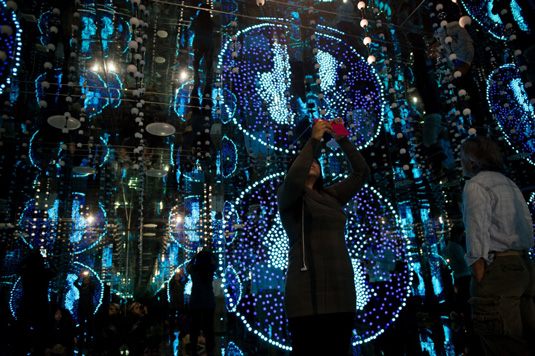 Microsoft make the transition from toe-curling ads to jaw dropping event spaces with the Microsoft Infinity Room 'ÄĒ¬†Universal Everything's latest venture, in collaboration with journalist Simon Rogers and Roundhouse (Portland).
In what looks like the lovechild of The Matrix and the mirror scene from Enter The Dragon, Universal Everything created a seriously immersive experience exploring the power of big data.
A 15'Äô x 8'Äô mirrored room and subtly choreographed pixel spheres echoed the LED animations, creating an endless digital landscape. Designed in code and running in real-time, the experience tells the story of the world around us through the medium of a simple US quarter 'Äď ably narrated by what sounds like the voice from Flight of the Navigator.
Tied into a major Microsoft product launch, the Infinity Room was installed at 3 Embarcadero Center in the heart of San Francisco's Financial District over three days. The three days resulted in countless reams of media coverage (much of it digital) and a brief yet dynamic window into the world of big-data for the subsequent viewers.
'A dynamic window'? Damn these Universal Everything guys are good.
::
Credits:
Creative Director: Matt Pyke // Design and Code: Mike Tucker // Producer: Greg Povey // Sound design: Simon Pyke // Additional: Chris Perry, Renaud Futterer // Commissioned by Roundhouse, Portland
Roundhouse:
Executive Creative Director: Joe Sundby // Art Director Kyle Everett // Writers: Andrew McMurchie/Simon Rogers // Executive producer: Matthew Moss // Project Director: Tod Visdal // Producer: Lauren Lindstrom // Production: Axiom // Audio Visual: Spitball // Agency: Roundhouse (Portland, OR) // Client: Microsoft