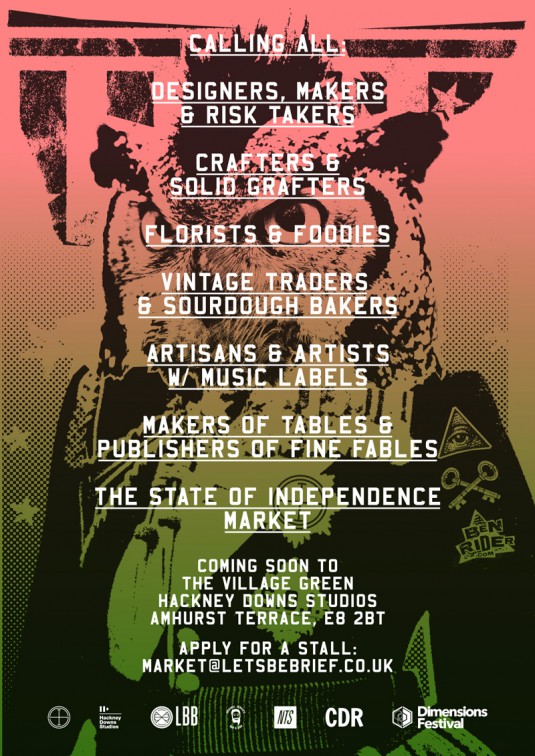 Calling all:
Designers, makers and risk takers.
Crafters and solid grafters.
Florists and Foodies.
Vintage traders and sourdough Bakers.
Artisans and artists with music labels.
Makers of tables and publishers of fine fables.
The State of Independence Market.
—
We are looking for independent makers and brands with an eye for detail, [DIY attitude] and bags of style for the monthly State of Independence boutique market at Hackney Downs Studios.
DATES: May 30-31 // Jun 27-28 // Jul 25-26 // Aug 29-30 // Sep 26-27
To enquire about stalls, prices and availability: market@letsbebrief.co.uk