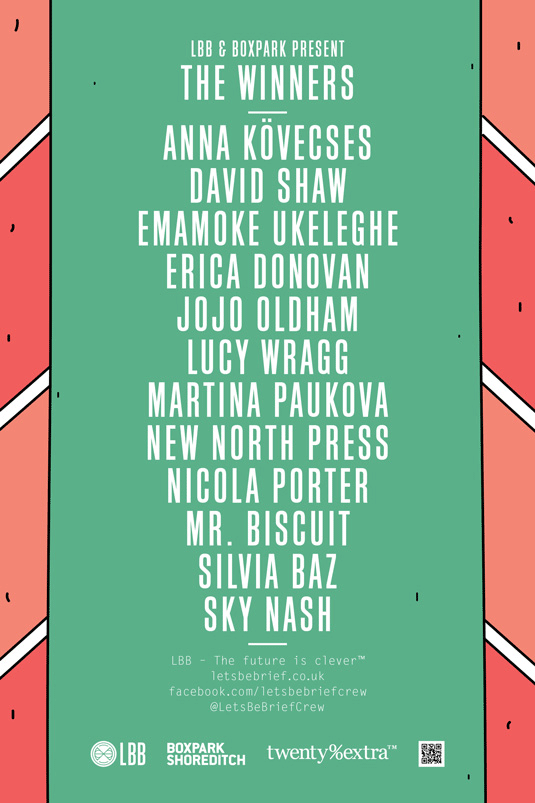 Anna Kövecses / David Shaw / Emamoke Ukeleghe / Erica Donovan / Jojo Oldham / Lucy Wragg / Martina Paukova / New North Press / Nicola Porter / Silvia Baz / Sky Nash
Sound the horns, trumpets and whatever other loud brass instrument of your choice as we present to you: the 12 winners of 'The Art of Winning' poster design competition.
Over the past 2 months we received an array of entries from creative folks far and wide, each surmising what winning meant to them. The final 12 each had an individual take and visual style which we thought were banging.
The Art of Winning will be on display at the Boxpark Gallery until the end of July. There's also a chance to win some of the prints via the Boxpark Facebook page.
If you weren't one of the lucky winners, there will still be the chance to purchase some of the prints very soon from the forthcoming LBB store. We'Äôll keep you posted.