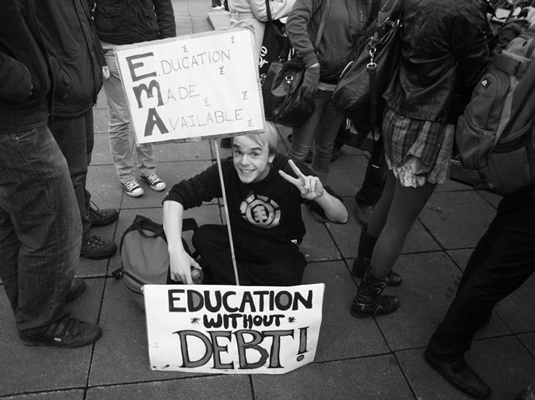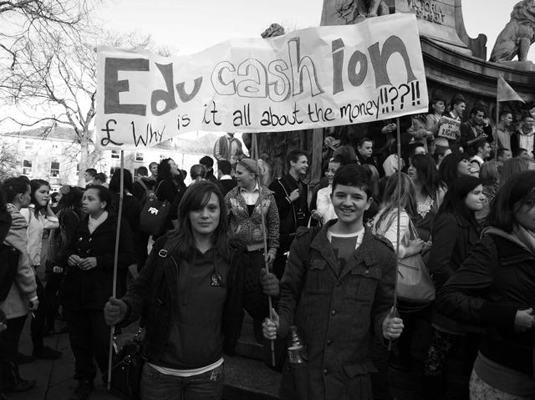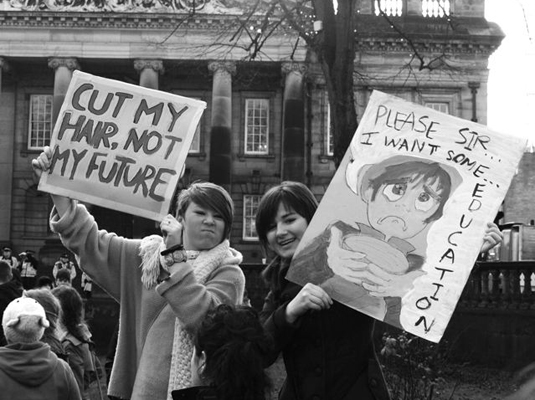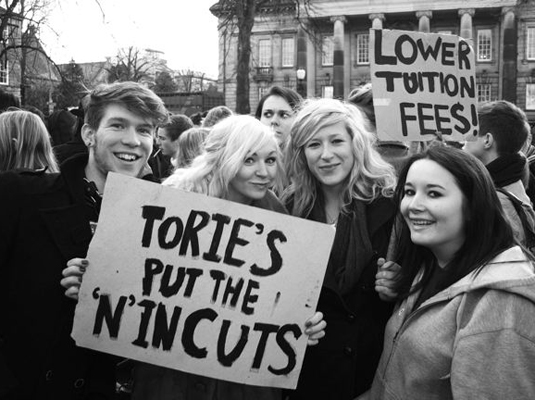 Documentation is representation. If you don't like the way you're being represented, you're best advised to get out there and represent yourself.
While traditional news outlets were busy portraying student activists as mindless, fire-hydrant wielding anarchists hell bent on destruction and the end of society as we know it, a young seventeen year old not only chose to organise a protest against EMA cuts in Lancaster, but she saw fit to document it with her own keen photographic eye.
The pics feature bright faces and poignant messages galore. I won't say which one's my favourite: it should be obvious.
::
These images were exhibited last month at the 10 Gales Gallery in Bethnal Green.