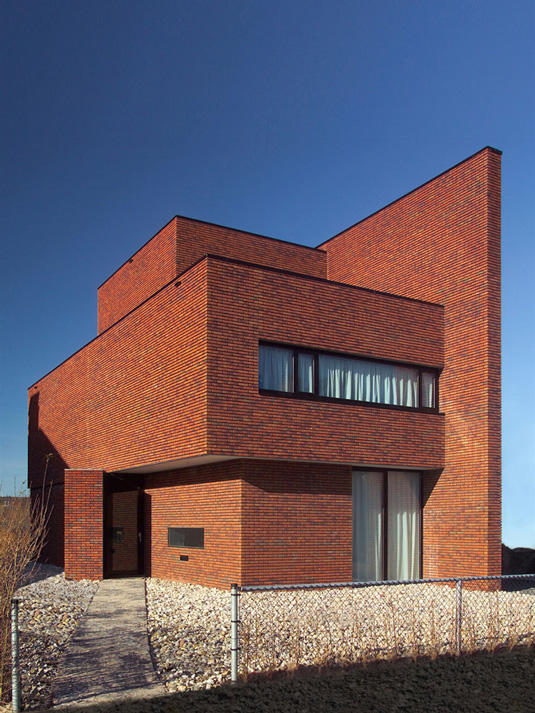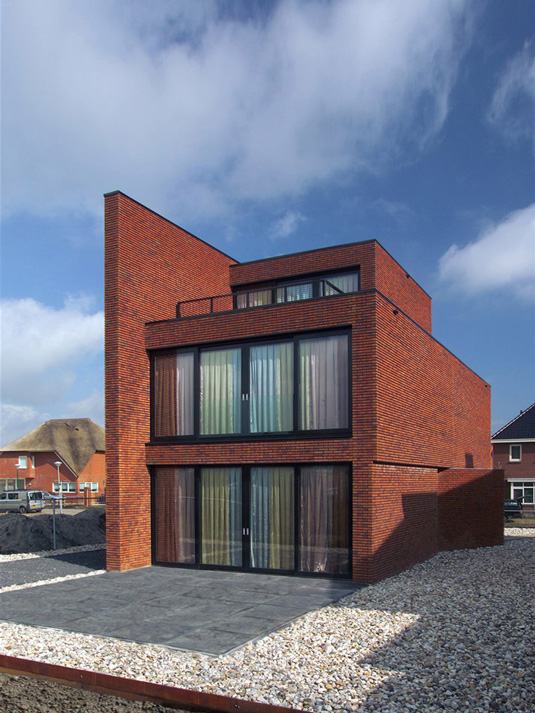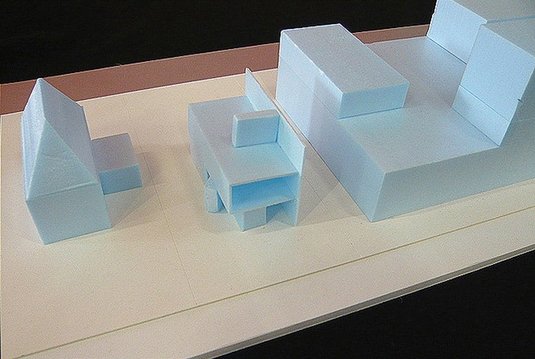 Cheap materials; ill conceived design; uninspiring layout and planning: the red brick new build can strike fear in to architects and homeowners alike. With 123DV Architects Brick Wall House in Woerden, The Netherlands, things are very different.
The tennant apprarently asked for maximum privacy as part of the design brief. Surrounded by small-scale detached semi-classical houses with gabled roofs on one side, a large apartment block planned on the other, the solution doesn't quite constitute a high picket fence and a thick rosebush. The façade facing the apartment block is closed with the exception of a protruding stairwell that offers an intriguing view along the façade somewhat resembling the gun turret on the Millenium Falcon.
The other side of the building consists of jutting rectangular volumes fitted with a large number of windows, with the rear consisting of glass – and light –  aplenty. Brick Wall House represents an interesting insight into the mind of the occupant. It's pretty clear which of their neighbours they'll be inviting round for tea and biscuits.