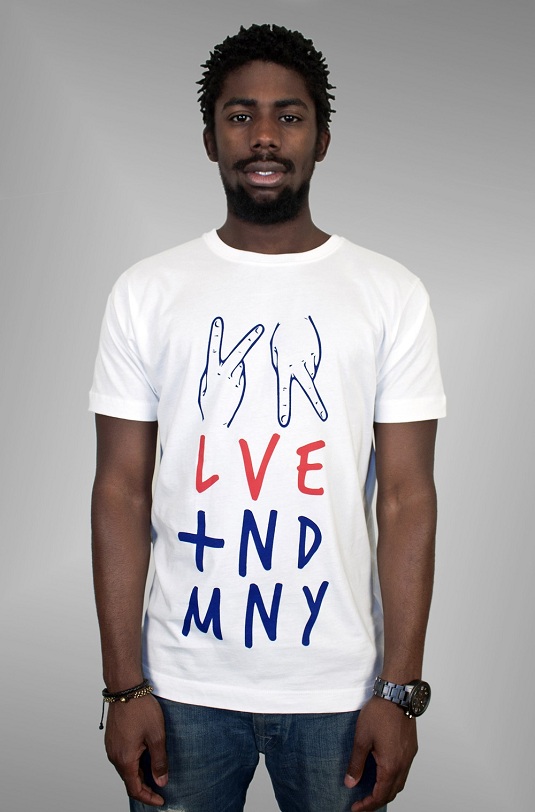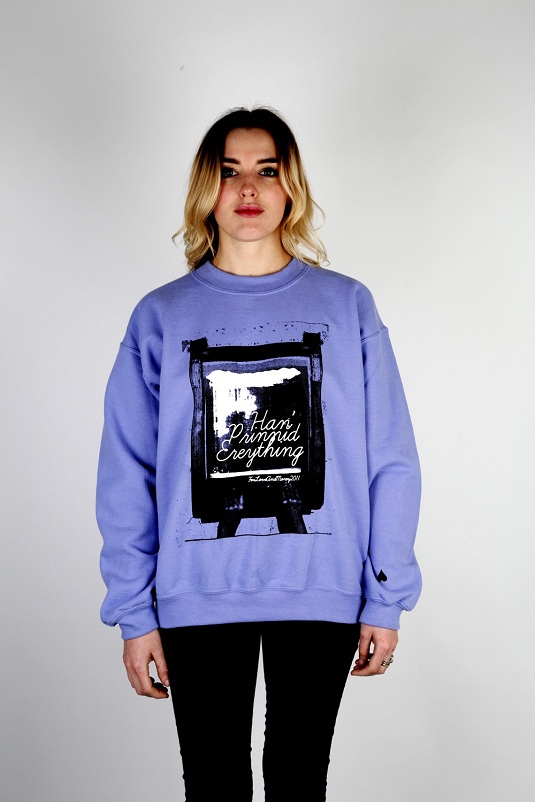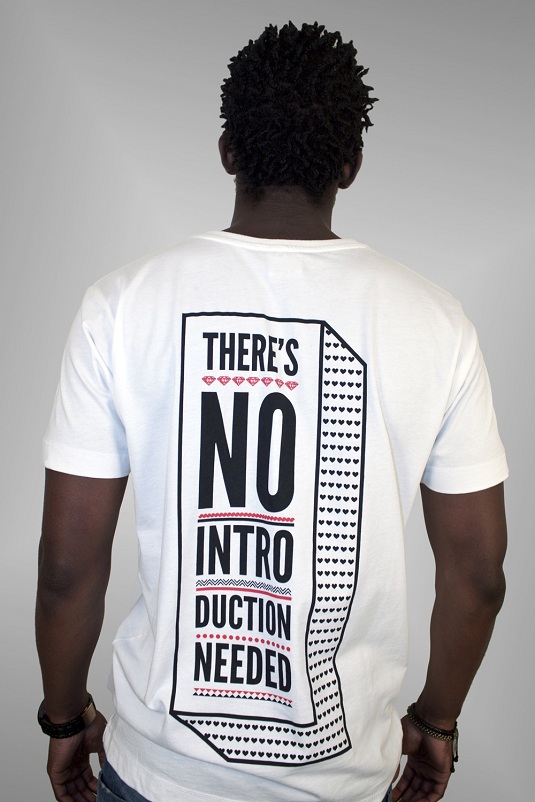 Music and fashion have always had somewhat of a symbiotic relationship and when the two work hand-in-hand, new cultures are created.
Contemporary street style originally influenced by genres such as Punk and Hip-Hop have developed from a way you may have worn your jeans (rollups / baggy etc) and what trainers you would wear to its very own industry (tradeshows such as Bread & Butter). As street style culture has grown so has the new influential musical genres, from Electronica to Grime. And that is where Mr Dinesh 'OrdioKid' Desikan comes in. A bit of an all-round creative – DJ, designer, and screen printer – Dinesh set up the 4Love & Money label inspired by the lyrics of Grime and the artisan process of traditional screen printing.
Q) What's 'For Love and Money'? And what's the significance of the name?
Well, For Love & Money is a street wear clothing company, basically. It was pretty much born out of my love for screen printing and music. Grime lyrics inspire my designs and screen printing allows me to actually make something with them. I print all the tees, sweaters and packaging for the brand, and the sewn elements are all hand cut and sewn by my master seamstress (my mum). Packaging is a big thing for me, so everything you get comes in hand printed boxes and bags. Don't say I don't treat y'all!
The name itself sums up what I do things in life for. I can't speak for everyone, but at the moment I do more things for money than love, but if I can get a better balance in the future, then I'll be happy boy.
Q) What's special about the screen printing process for you? And what do you think is the future for it the face of technology?
The fact that a screenprint is produced by a person is what makes it really special, a tight print has involved so much time and precision by that person and the finish just looks different to a digital print. There is an element of the unknown when making a print, I like that a lot. It brings a freeness and I can alter the way a print comes to life by just making the smallest change – so really and truly the possibilities are endless, that's what I truly love about it.
Digital printing has definitely changed the game over the last decade, but I feel screen printing will always be here and play a huge part in fashion printing for years to come. Some folk will go for it as it's easy but, colour matching can be a problem, and it's done by machine, you can't trust them fully…. the machines are gonna rise up one day you know…
There's a strong link to culture for the 4LAM brand, is this important to you? And why?
Yeah I'd say For Love & Money has a strong link to "urban" culture, street wear is inherently part of it. But what I'm trying to do is root it in a more specific area of urban culture to help give my brand a strong identity and hopefully build a legacy. That area is original/early grime. I probably gonna sound old, but that was my heyday… I was going to Dirty Canvas at the ICA, EskimoDance, Young Man Standing, buying white label copies of I Love You & Eskimo, you get my drift, I was ABOUT then. The lyrics I heard back then have stayed with me and influenced my design over the years and I don't really think there is any streetwear brand out there that is truly grime.
Don't get me wrong, I'm not gonna be making rebore velour Akademiks tracksuits or airbrushing TopCat onto my pieces! But as I progress you'll see more designs influenced by grime lyrics and the style of clothing that was around in that period. For me it's important to root my collections and brand in something I love and identify with and it excites me that I can push grime music in a different discipline.
Q) Do you want world domination and if so what's the plan?
I don't really make plans you know, things change all the time, I'm just happy to see what come ups and where it can take me. Firstly, I want to be a well-respected and innovative brand in the UK street wear scene and then make my name in the international scene. In my opinion, there are only a handful of UK brands doing streetwear well and there is space for For Love And Money to establish itself amongst them. How long that will take I don't know, I just know you can't rush these things.
Q) If you were to put together a 4L&M mixtape what would be on it?
Grime. There would be other tracks but, mainly grime. I'll give you 10 tracks (not in order) that would be on it:
Thuggish Ruggish (Skepta Remix)
I Can See You, You Can See Me
138 Trek VIP
Ice Rink (Kano Version)
G.A.R.A.G.E (Dj Narrows)
Hustle Hard (J Spades Version)
Rhythm n Gash
N*ggaz in Paris
Gladiators (Alias Remix)
When I'm 'ere