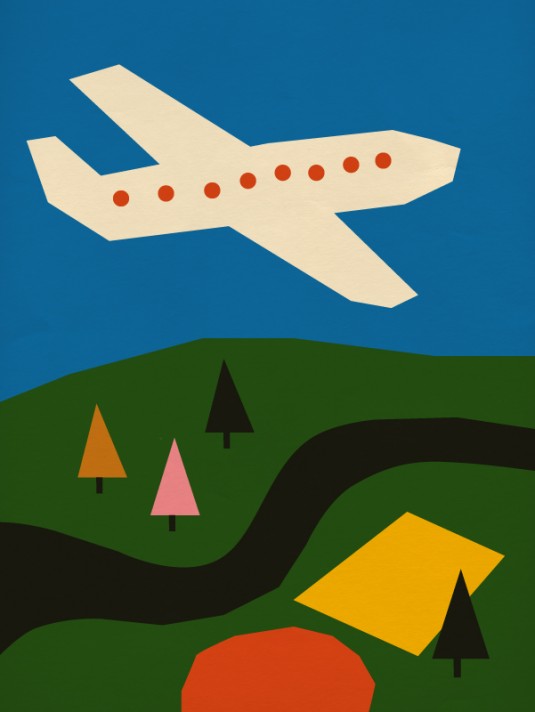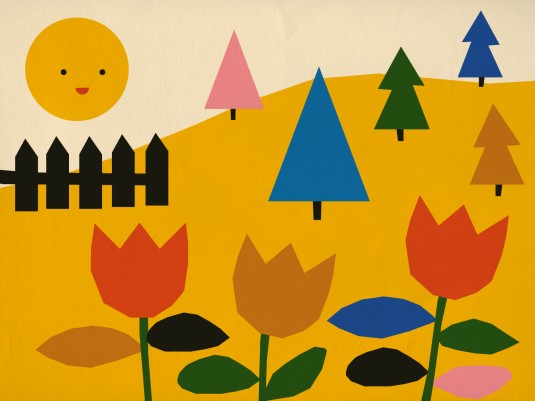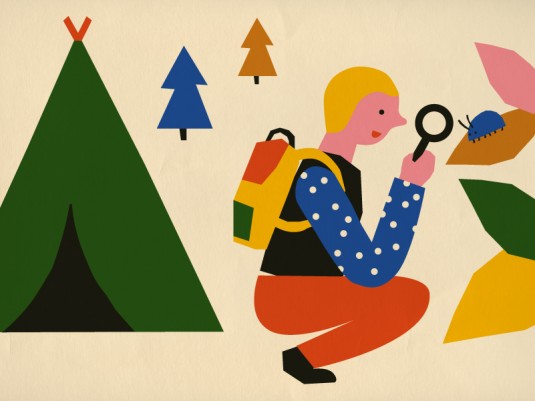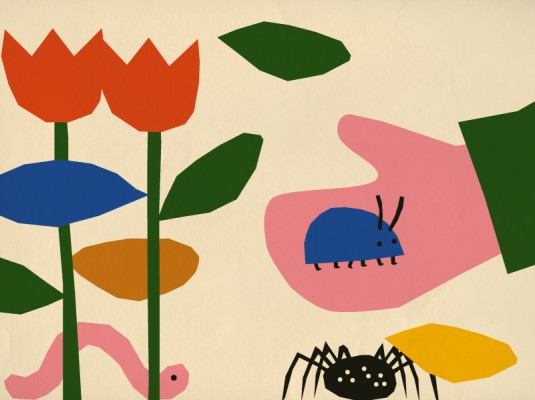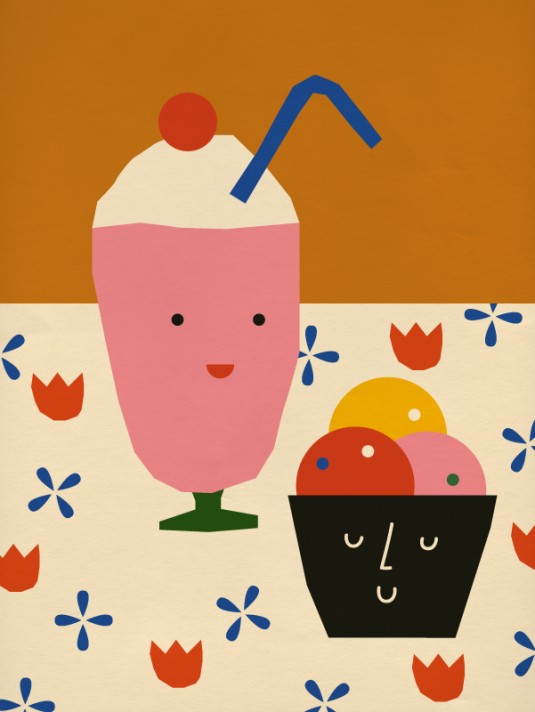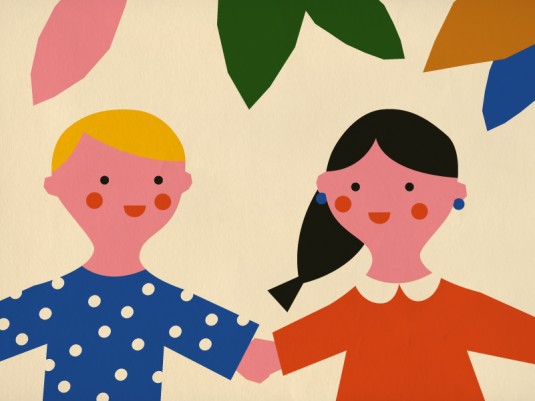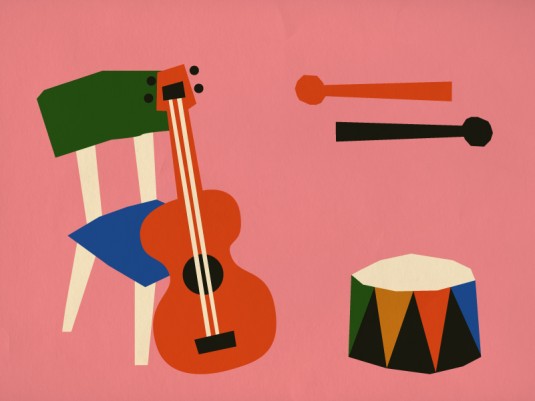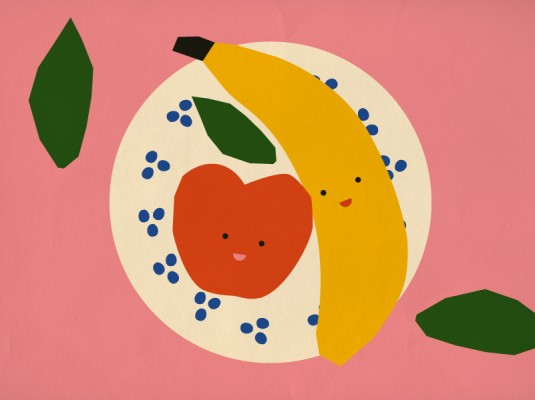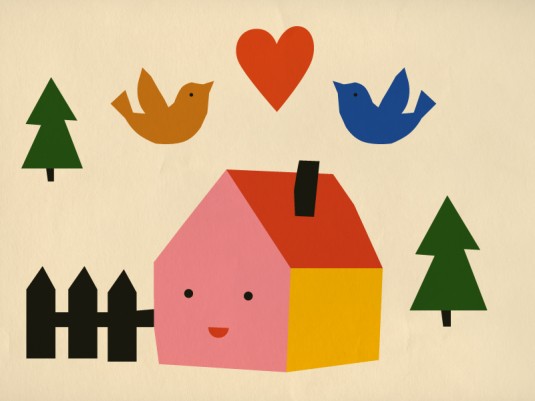 After graduating from high school, illustrator, designer and all round creative renaissance woman Anna Kövecses decided to take a year out before embarking on college life. During that time she lived in a sailing boat and set up shop by creating drawings that she sold to visiting tourists in a small Greek town.
On return to Anna's native Hungary and discovering she was pregnant, Anna ditched the idea of going to college and instead chose to invest in a ton of design books. Anna then embarked on a journey of self-study and self-initiated projects. Now resident in Cyprus and designing for six years, Anna has steadily built up a mean client list including the New York Times, Finnair, Viewpoint magazine and most recently a project for BBC2's 500 Words children's story-writing competition.
We caught up with Anna to discuss the insight behind her enchanting illustrations for the BBC2 '500's Words' brief.
Q) How did the opportunity to work with the BBC come about?
I was commissioned by London based YCN Talent Agency who contacted me because they very much liked my Alphabet book designs. Since then I've become one of their represented illustrators.
Q) How did you interpret the 500 words brief? And what was your inspiration?
500 words is a BBC story-writing competition that encourages children to explore their creativity through reading and writing. I've tried to create illustrations that are positive, fun and friendly and reflect some of the peacefulness and naivety of my own childhood. So my main inspiration was my own childhood. Country houses, clothes, fabrics, landscapes colours and feelings that are all somewhere deep in my memory.
I grew up in Hungary in a small village close to the Austrian border where the remote hazy scenery of the snowy Alps evoked some kind of a mythology in my head. I was also very excited when distant relatives and friends of my grandmother came to visit from Germany and Austria and they brought all these unknown and majestic chocolates and gummy bears as well as picture books telling me about a different culture. I remember that at the age of five I used to sit and watch ski forecasts on Austrian TV channels simply because of the beautiful landscape pictures and non-stop Yodel. These things are all still very inspiring for me.
Q) What are you currently working on and what's next?
I'm currently working on a lot of things simultaneously; some of them are commissioned works while others are personal projects. I'm designing prints for international galleries and retailers, I'm illustrating a children's picture book, an album cover and another big illustration project that I can't talk about yet. At the same time I'm constantly trying to find new directions or experiment with new techniques, I always want to create something that's a bit surprising or different from what I had done before. At the moment I'm experimenting with analog techniques like painting, collage and embroidery and I'm also working on two small independent book projects.
Q) What are your ambitions for your illustrative work / and what would be your ideal project?
I don't really have a long term plan. I'd like to be playful with what I do without being labelled as an "illustrator" or a "painter" or a "graphic designer". I've never attended any art school so everything I've done so far is the result of continuous experimentation, I always have a dozen of small plans on my mind so I'm always excited about "the next project."