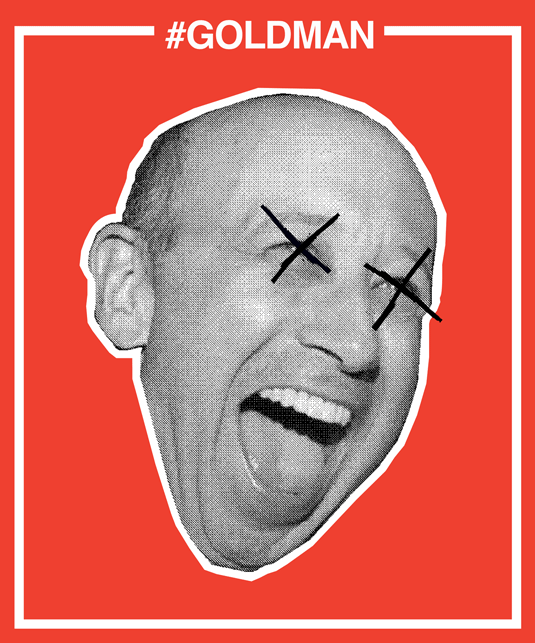 Listen up you rebels, jammers and meme warriors: coming straight from Culture Jammers HQ is the Adbusters Tactical Briefing. The #Goldman image caught my eye; now to see if it captures the imagination.
The American investment banking firm Goldman Sachs has 73 offices worldwide – making them distinctly multinational. Adbusters are looking to have some fun in front of every one of those branches in the form of 'an indefinite real-time, live-action game to have some fun while shutting down each of these 73 locations.'
If this CNN Fortune article is to be believed, Goldman – to some degree – are on their knees. Adbusters are looking to kick them while they're down. Who knows how this will play out? Get down to your nearest Goldman Sachs branch to find out.