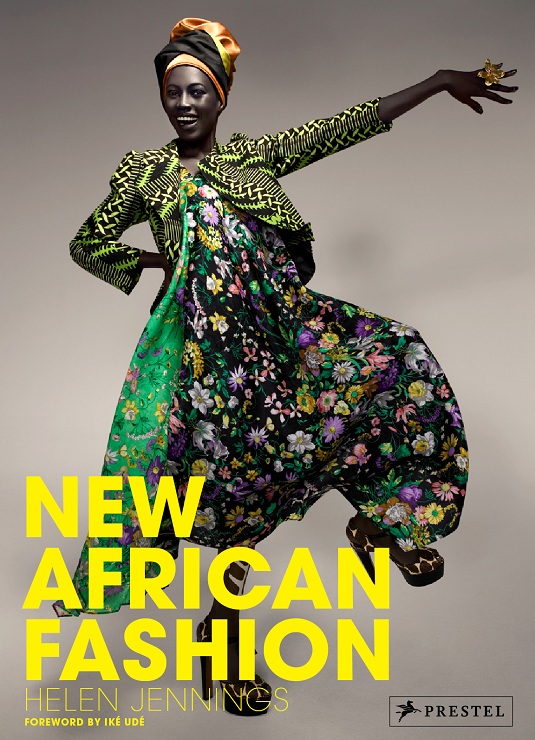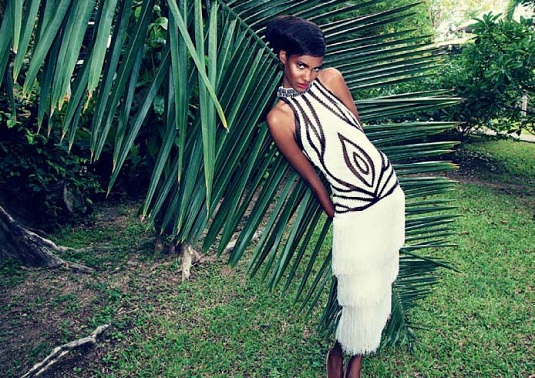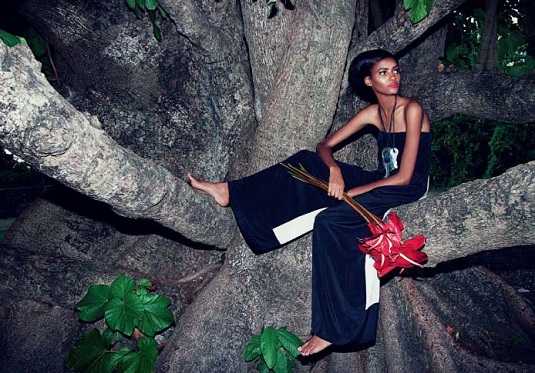 Editor – tick, Journalist – tick, Author – tick, Stylist – tick; Helen Jennings is near enough a one–woman-media empire. Her current incumbency at luxury quarterly magazine Arise keeps her busy with all things stylish and African.
Helen is also the author of New African Fashion –  'a big book about global style and beauty from Africa'. Style Canteen recently caught up with the renaissance woman to discuss the 're-positioning' of Africa.
Q) You have one of the most covetable roles in African fashion and lifestyle at the moment, how did your Editorship at Arise Magazine come about?
I had a decade of experience writing for fashion, music and lifestyle titles around the world before Arise so it was through industry contacts in London that I was offered the position as editor of Arise in late 2008. Naturally, I grabbed the opportunity with both hands and have been fully engrossed in building the magazine's editorial voice ever since.
Q) You have your fingers in a few creative pies how important is it to think differently to keep your work creatively fresh and engaging?
As an editor, journalist, author and stylist, I always try to keep my ideas and influences current and far reaching. It can be hard when you've worked on one project for as long as I have at Arise but the stories to be told are so plentiful and talent approaches us so frequently that I'm constantly being inspired. New African Fashion was my first book so that was a new and stimulating experience and I learned a lot from it.
Q) Your book New African Fashion is an amazing comprehensive resource. Are there any plans to grow the book into a brand, maybe expand on-line?
I hosted four launches for the book when it came out in London, New York, Joburg and Lagos, and I've done several talks and panels about it since then. I'm also thinking about a part two but that's top secret.
Q)At the close of the introduction to your book, you briefly mention challenges facing the industry in areas like styling, marketing and PR. Have you spotted any encouraging developments in this area? And do you have any suggestions for designers on how to overcome these issues on a micro level?
I see improvements all the time – from better fashion weeks to mushrooming numbers of e-retail websites but there is still a long way to go.
My advice is for designers in each city / region of Africa to band together better and share resources and ideas. Look at SOKO in Kenya – a production facility that both local and international brands use, which is a fantastic addition to Kenya's fashion infrastructure.
Q) What direction do you think the 'rebranding + repositioning' of African fashion in the international community will take?
With the recent L'Uomo Vogue African issue, and the IHT's upcoming luxury conference on Africa, not to mention all the big brands opening stores on the continent, there's a lot of interest from the international community right now. But it's up to Africa to rebrand itself, not outsiders. What's key is for new partnerships and collaborations to form between international and African brands. It's not a one-way street where international brands take over, it's about investment that encourages local endeavours and wealthy African entrepreneurs and companies getting more involved too. It feels like a tipping point right now and the potential is huge if things are things are done fairly and squarely and with the long game in mind.
Q) What do you find most exciting about African style and fashion in London right now?
I love the way that the best designers in London are fusing international influences with African ones, and bringing their work to the attention of the mainstream in inventive ways. Look at Samson Soboye's store installation Africa at Soboye, or the successful Africa on the Catwalk fashion show at Africa Utopia last month. Or the Merchants on Long pop up at Bluebird. There's so much going on that is infiltrating the fashion world in a real way.
Q) What is the most important thing you've learnt on your journey so far that you'd like to pass on?
Work hard and be nice! Sounds simple but I find too many people are looking for the shortcut and letting the fashion buzz go to their heads. It's also important to develop your own creative vision and stay true to it. And to look outside of whatever realm you specialise in – it's a big world out there and we're all interconnected, more so now than ever before.
::
Styling from Arise issue 16 – Helen Jennings
Photography – Micaela Rossato