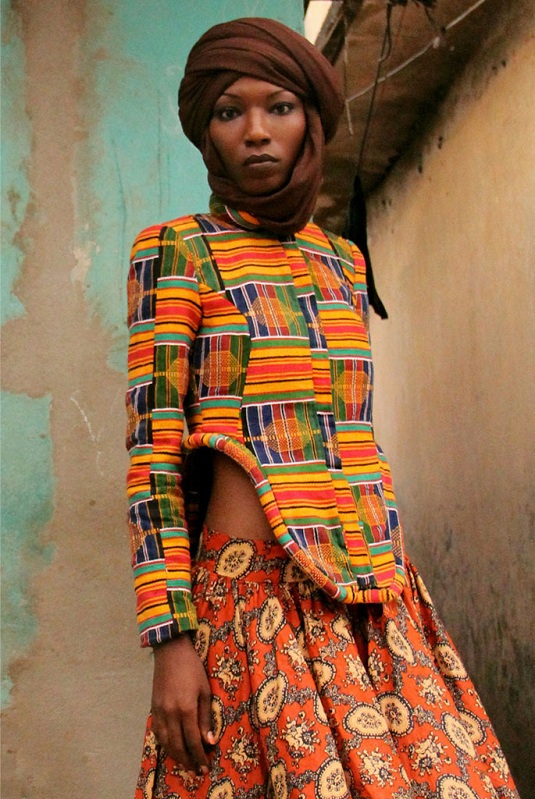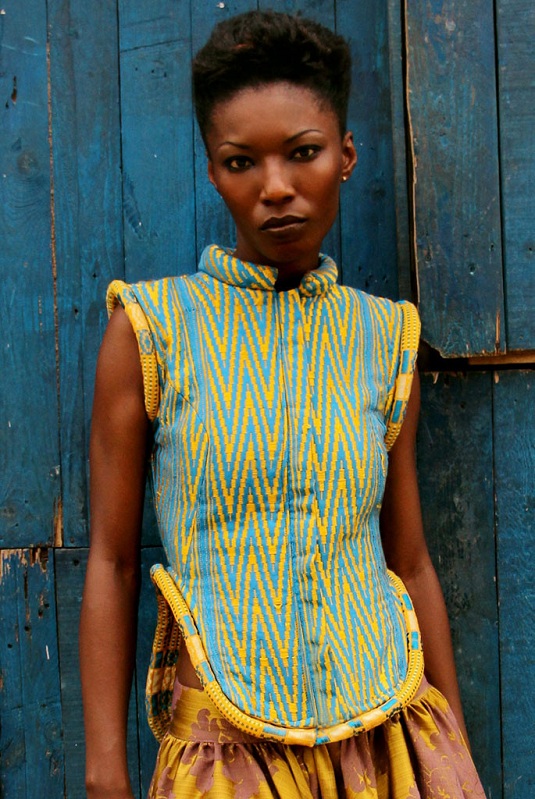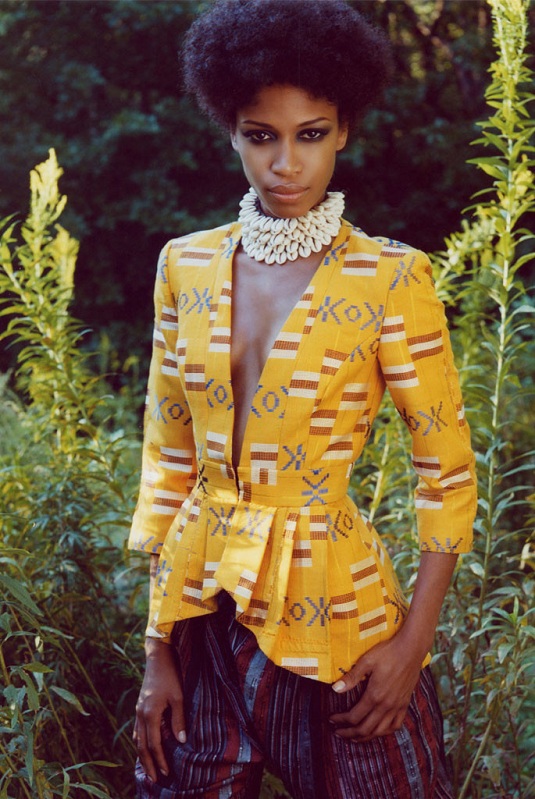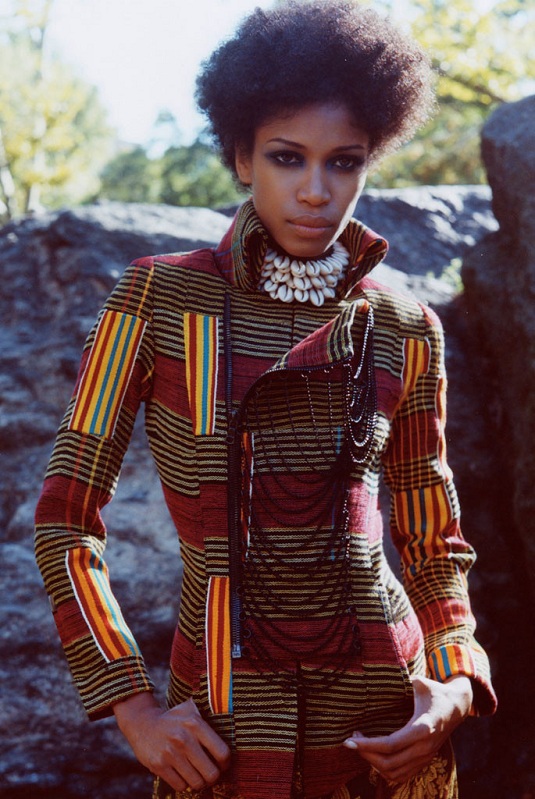 Enyinne Owunwanne is an American Nigerian female entrepreneur, business woman, on-line fashion boutique owner and fashion maven shaping her vision of the contemporary African fashion landscape. Based in New York she recently visited London and spoke on the Africa Utopia's More Than Zebra Print Fashion panel. Intrigued by her confident and thoughtful manner and snappy stylish eye Style Canteen delved deeper into Enyinne and her business Heritage1960.
Q) Tell us a bit about yourself, have you always been interested in fashion?
I have always had an innate interest in the creative fields, but I initially studied Neuroscience and pursued a medical career (I'm a typical Nigerian!). It was 7 years ago that I decided to enter the fashion industry from a business perspective. At the time, I was working on Wall Street at a Hedge Fund and a friend and I opened a pop-up vintage boutique in Harlem as a means of exercising our creativity. It started off as a hobby, but very quickly turned into a profitable business. I returned to school to earn my Masters Degree in Global Fashion Management so that I could gain a better understanding of how to run an international fashion business.
Q) How has African style and culture influenced you?
I'm Nigerian, however I was born in America and raised in Kuwait. As such, I've always had a very global perspective when it comes to African culture. Throughout my journey, a sense of self and African pride has always been innate, regardless of where I am in the world. This has allowed me to remain attuned and appreciative of how far-reaching African culture is, while I travel.
Q) How would you describe your personal style?
My personal style really varies. It just depends on my mood at the moment and what I have going on in my life. I've started to adapt a more laid back and comfortable approach to dressing (although, admittedly, this is definitely based on perspective!). I'm on-the-go a lot, so I like to be able to move about comfortably and easily. I don't compromise on style though. My style is unique, yet still quite chic and balanced. My Mom recently commented "What you're wearing doesn't match. Yet, somehow, it matches on you?!?". I like to mix-it-up! Let's just say my style is "eclectic chic".
Q) Tell us about Heritage1960?
I started working on the concept for Heritage1960 while I was in grad school. Upon graduating, I worked for a London-based consumer and trend forecasting agency, WGSN, doing business development in the US. Simultaneously, I worked on developing my business plan and laying the foundation for Heritage1960. I launched Heritage1960 as a blogazine on July 25th, 2011 in order to set an editorial pace for the company and gain a following before launching the retail arm. I then re-launched the site as an e-commerce business on February 22nd, 2012 with a selective curation of brands spanning product category and price point. We're getting ready to fully launch this Fall/Winter season with a deeper assortment of brands and products. So, essentially, I adapted a three stage approach to test the market and refine my execution for the launch of Heritage1960. It has been exciting and challenging all at once! It has been around-the-clock work, but it's completely worth it!
Q) …And your Online Trunk Shows, what's the story behind the concept?
The exciting part about owning your own business is the ease and fluidity in which you can evolve. I'm always working on devising plans to keep our execution exciting and fresh. The Online Trunk Shows allow us to introduce more product to our consumers, while at the same time creating greater access for both our partner brands and consumers. It's frustrating to read about a brand or view a lookbook and not be able to purchase any of the items that you're interested in. Our Online Trunk Shows are another way of filling that void. For our first trunk show, we launched Buyu By Jamhuri Wear, a Kenyan luxury travel accessories collection. The Buyu fashion film was shot on location in Lamu, Kenya and was orchestrated by Buyu's Founder and Creative Director, Kimathi.
Q) Working closely with African creatives' gives you a unique vantage point. Do you have tips for designers working in their studios on rising to the challenge of running a fashion business?
The rise of e-commerce sites embracing African designers helps to combat the problem of access and distribution. It also helps to create a more global awareness of the creativity stemming from and inspired by the continent.
For emerging designers facing distribution problems, it is important to:
1 – Ensure that your brand maintains a distinct and consistent point of view.
2 – Align your brand with target retailers and publications that have a synergistic approach to your brand/execution (ie…if Old Navy decided to launch a wholesale division, Bergdorf Goodman and Vogue may not be appropriate partners, however Target and Lucky Magazine could be better potential partners).
3 – Seek a sound business partner if you are purely a creative. There's nothing wrong with not being both creative and business-savvy, but be sure to work with a partner that compliments you accordingly.
4 – Remain persistent, continue to evolve, and you will persevere.
Q) The perception of African fashion has changed in the international market, what do you see on this new horizon?
I'm looking forward to it evolving to where African creatives are appreciated for their talent, as opposed to their nationality first-and-foremost. Doing the latter pigeon holes African designers, almost to the extent that it implies the subject is "talented for an African", as opposed to just talented.
Although the common denominator on Heritage1960 is Africa, we take a multi-faceted approach to the type of brands that we partner with. Ultimately, I'm looking to create an engaging and enriching shopping experience, that "just-so-happens-to-be" African. This creates a unique and exciting sense of discovery that I truly believe embodies the future of African fashion from an international perspective.
Q) What's exciting in African fashion US style right now?
I love that African style is appreciated by all sorts of people, regardless of ethnicity, age, gender, you-name-it! It shows that our culture has global appeal across geographic and cultural boundaries.
Q) What's the most important thing you've learnt so far?
Perseverance is key. Launching a business is very difficult. There are definitely times when you feel like you don't have enough time, people, or money to make it happen. Finding creative ways to overcome challenges and press forward is what differentiates dreamers from doers!
::
Collection by Loza Maleombho available from Heritage1960.