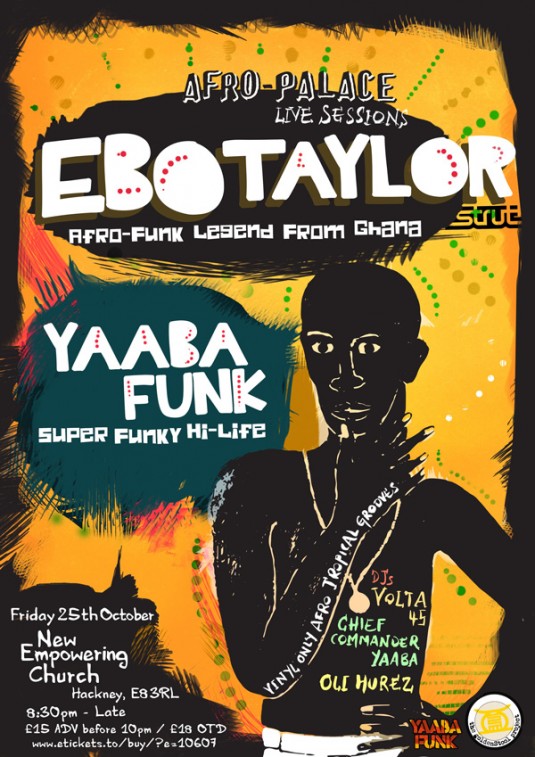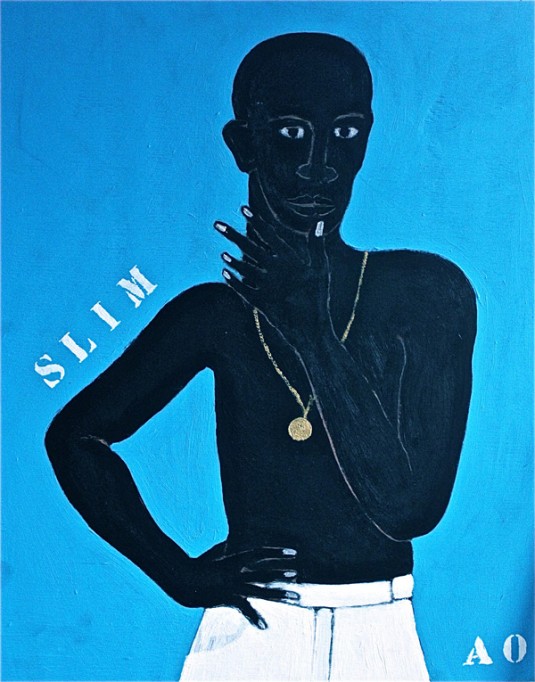 For those uninitiated in the sounds 70's Ghanaian Funk, Soundway Records' Ghana Soundz compilation will have proved a musical shot of adrenalin. If by track four you hadn't been pounded into submission by this collection of unbridled musical urgency, then Ebo Taylor's Heaven (1977) will have surely sealed the deal – rarely have 6 minutes flown by so quickly.
Ebo Taylor remains one of the leading lights of Ghana's guitar Highlife music. Taylor's records are coveted amongst African and Afro-beat record collectors of any repute, and on Friday 25 October, that much-coveted sound comes to the New Empowering Church in Hackney, courtesy of the Afro-Palace Live Sessions. Musical contemporaries Yaaba Funk provide support on what promises to be a night to remember.
Ye think we doth overselleth? On the contrary; we do this event a disservice.
::
Ebo Taylor & The Afrobeat Academy | New Empowering Church | Friday 25 October | 1a Westgate St | Hackney | London | E1 6LA | 9pm till late | £18 on the door £15 in advance | Email for more info
Dope flyer by Ct Carlisle | Similarly dope portrait by Abe Odedina