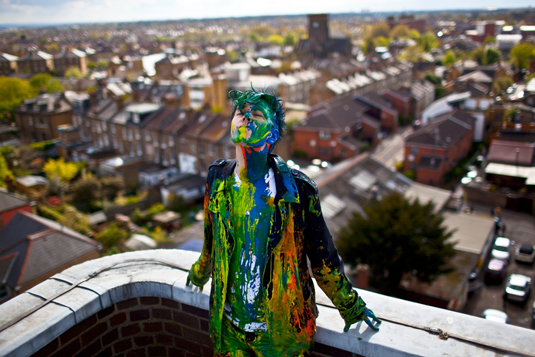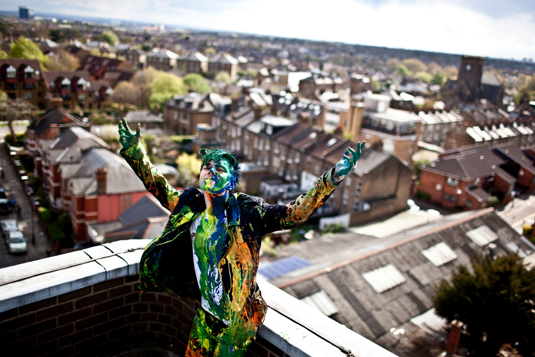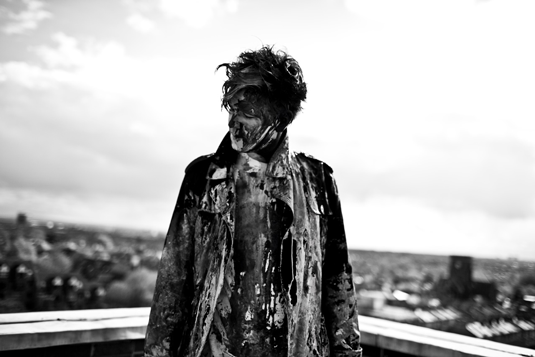 113 Uxbridge Road is one of Ealing's worst kept secrets: OPEN. LBB's very own Mak Takahashi gives us the low-down on the community led contemporary arts space born of the recession and on a mission to change West London. – Ed
It's April 2011 and staring up at the 5 storey office block that is OPEN I begin to have doubts. Having had OPEN described to me in a series of clichéd buzzwords like 'cutting edge', alternative' and 'blank canvas' I can't help but feel that I might be stepping into the worst kind of hipster fantasy: a kind of factory that fetishizes the authentic, cannibalises it and 'regurgitates it with a winking inauthenticity' (Lorentzen 2007). Resigned to the possibility of listening to how [insert obscure band] was cool before they went mainstream and wondering if I should have worn tighter jeans, I steel myself and step in.
I'm glad I did. OPEN is nothing if not authentic. An innovative strategy to use vacant, boarded-up shops to showcase local talent has spiralled out of control into a whirling vortex of exhibitions, experimental theatre and engaging workshops. This is a space where artists are not 'stormtroopers of gentrification' carving out an exclusive bohemia, but rather the builders and representatives of a vibrant community. I'm always reminded of Michael Walzer's vision of an 'open-minded space', 'designed for a variety of uses, including unforeseen and unforeseeable uses, and used by citizens who do different things and are prepared to tolerate, even take an interest in, things they don't do' (1986:470). There is a certain energy in the air and it is infectious. I couldn't help but get involved.
One year, 6000 visitors and 700 workshops later OPEN has stayed true to its own vision of creative excellence, inclusion and aspiration. Pop in and you might get the chance to have a drink with a dedicated member of OPEN's board; see resident artist Sean Pearce (identifiable by crimson moustache) build surreal sculptures with young offenders; or have the opportunity to help creative director Jack Jones install the latest exhibition. If you're lucky you might even bump into me, now a proud curator and events manager, covered in paint after a hard day's work.
Though we will shortly be moving to a new premise at 99-103 St James' Annex, W13 9BP, OPEN's mission of transforming West London remains the same. Recent event 'Dancing on the Moon' attracted the magnetic Katy B and raised a fantastic £2,500: but my vision of the future is even bolder. In fact, plans for the next OPEN event are so bold that internationally renowned artist Deborah Azzopardi remarked "it's hugely innovative and a one off opportunity to add to any art collection." All I'm saying for now is it will take place in central London on the 21st of June. It's our OPEN secret.
Mak Takahashi @MakTakahashi1 :: Photos by Tom Johnston