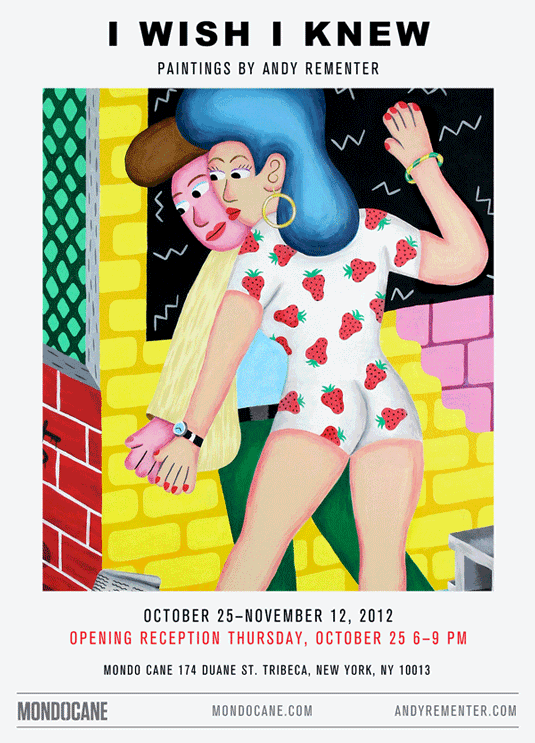 If the Simpsons were going to undergo a visual revamp then Andy Rementer would be their man. His brightly coloured, cartoon styled work, speaks to the mischievous inner child in all of us.
His subject matter ranges from his quirky popstastic characters and their environments to typography. Since taking part in Pick Me Up 2011 Rementer's work has popped up on the design establishment's radar, gracing the likes of Creative Review; as well as savvy brands like Kiehls, MTV and The New York Times wanting the Andy Rementer stamp.
His latest show I Wish I Knew, featuring a series of paintings, will be exhibited at Modo Cane in New York.
::
October 25 – November 12, 2012
Mondo Cane | 174 Duane St. Tribeca | New York | NY 10013