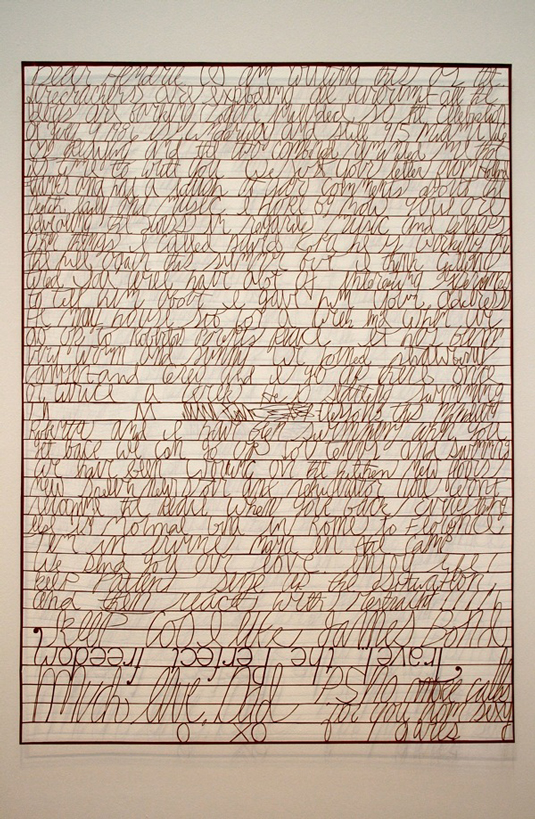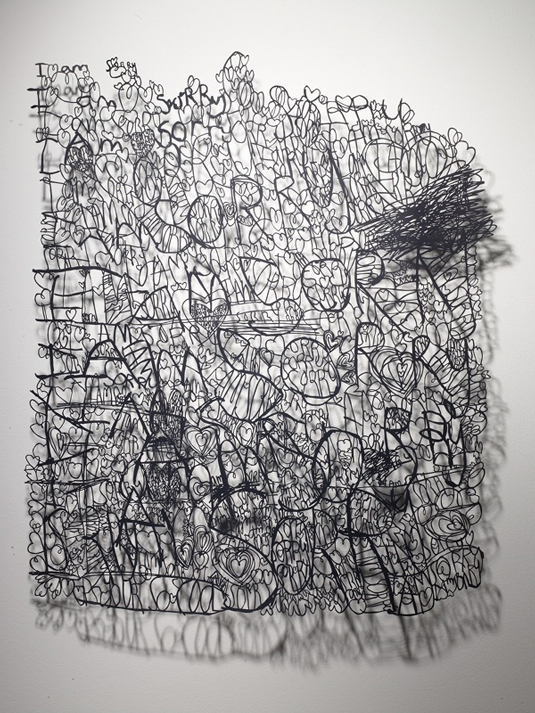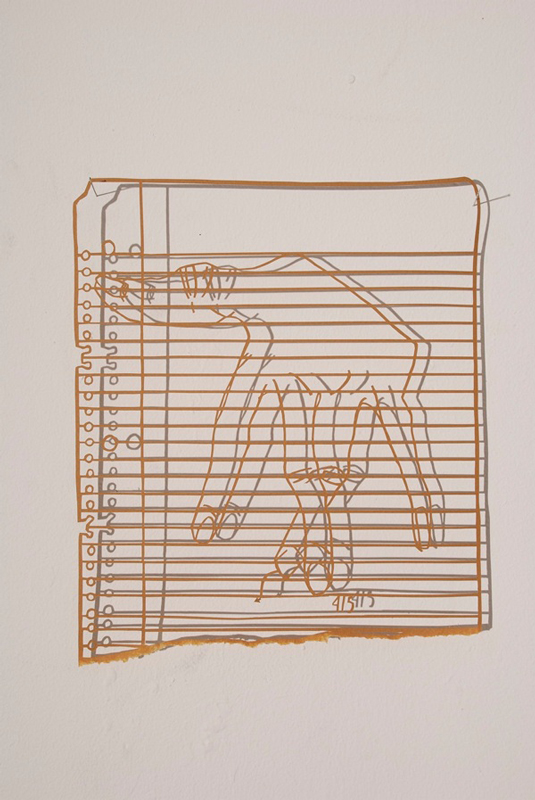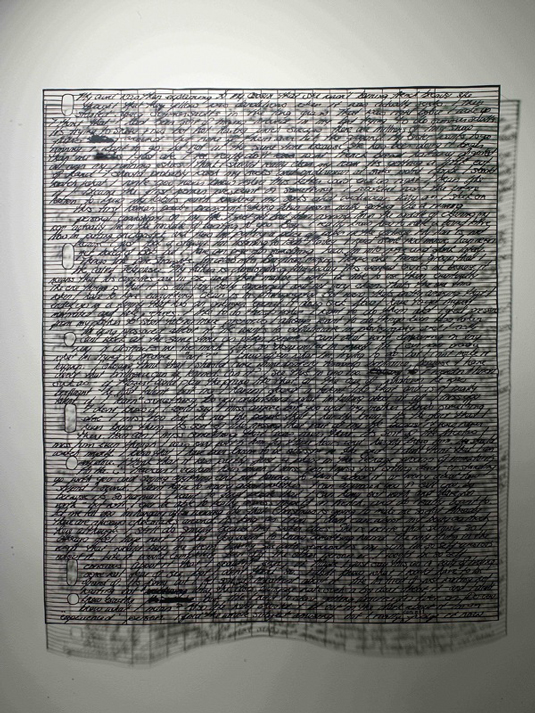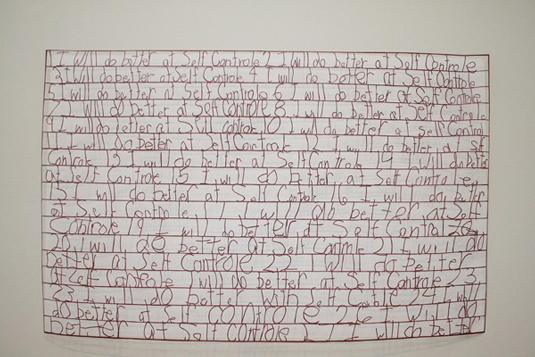 Before texts, before email, there was pen and paper; two ancient mediums that were as precious as they were personal.
Annie Vought takes the precious to new levels with her work that includes the painstaking process of enlarging hand-written letters/doodles and cutting away the negative spaces with an X-ACTO knife.
If you're folks used to pass letters in the playground when they were kids at school, show them this and watch their jaws drop.