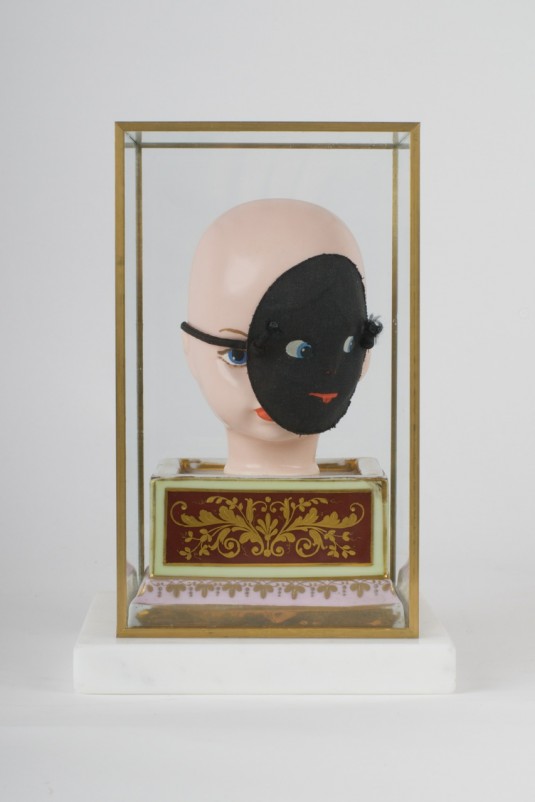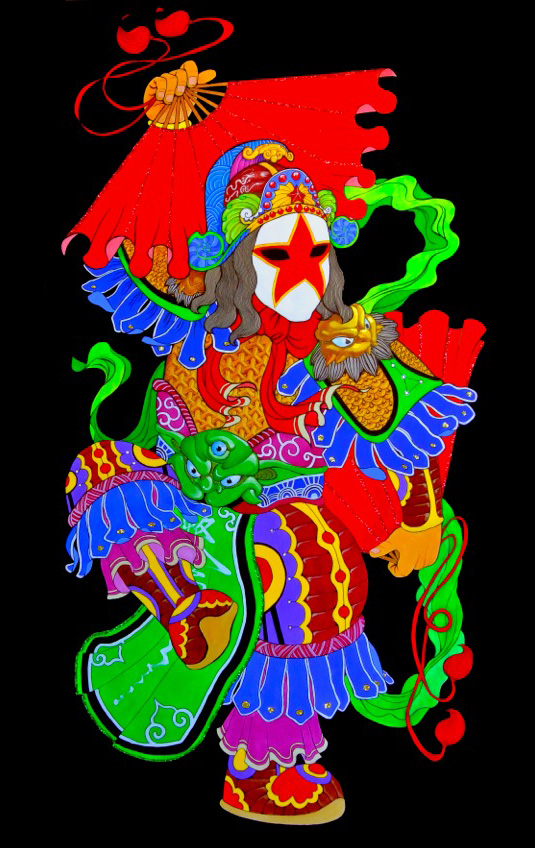 Curator Kristin Hjellegjerde poses thought provoking questions about The Masks We Wear: a cabinet of curiosities at the forthcoming exhibition, launching 5th September at the ArtEco Gallery.
Originally inspired by the mixed media work of Andrea Francolino that combines common household items with the faces of dictators and world leaders. This led on to Kristin being intrigued by the notion of the masks we choose to construct for ourselves. The multi-discipline exhibition features both established and emergent artists, exploring the social-religious-cultural-political contexts to self-adornment.
Artist Marco Querin examines the complexities of censorship and the obscured female form through the culturally-laden burqa. "Both nudity and the burqa are two different ways of hiding, or being hidden" explains Hjellegjerde, "the same way in which one woman might use her body as a way to survive, putting it out on display, yet keeping her true self hidden, is as much an act of masking as for another woman to hide behind the physicality of the burqa."
The Masks We Wear aims to leave viewers questioning 'how others see you and ultimately how you see yourself'.
::
ANDREA FRANCOLINO // BONGSU PARK // BOUKE DE VRIES // DANIEL BRAGIN // DANIEL WODFORD // HAI HUANG // LIAN ZHANG // MANUEL FELISI // MARCO QUERIN // RACHEL BULLOCK // TISNA WESTERHOF // TOM BUTLER
The Mask We Wear | 5th September – 5th October 2013 | ArtEco Gallery | 533 Old York Road | Wandsworth | London | SW18 1TG