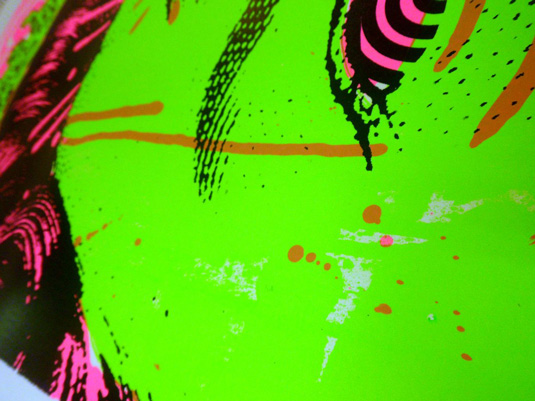 What Ben Rider doesn't know about silk screening / screen printing probably isn't worth knowing. Knowledge as they say, is for sharing, so LBB had a little chat with Ben, who was in a very sharing mood.
Mr Rider takes us through the intricacies of the print process, looking at the finer details of paper stock and brush choices. Prepare to get your hands dirty.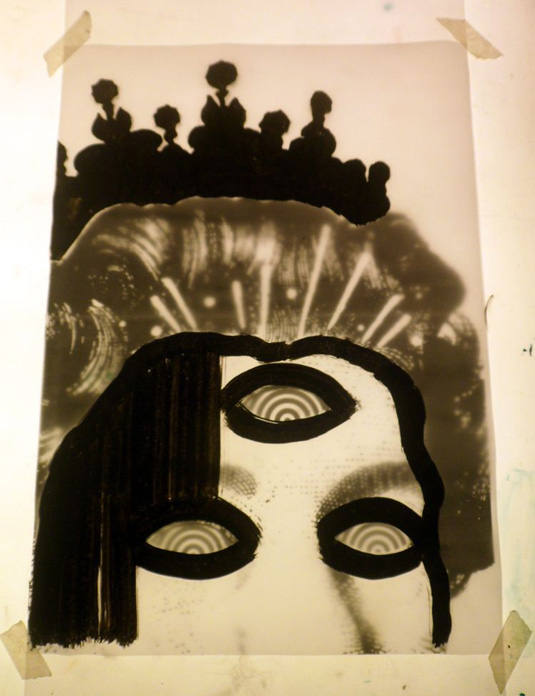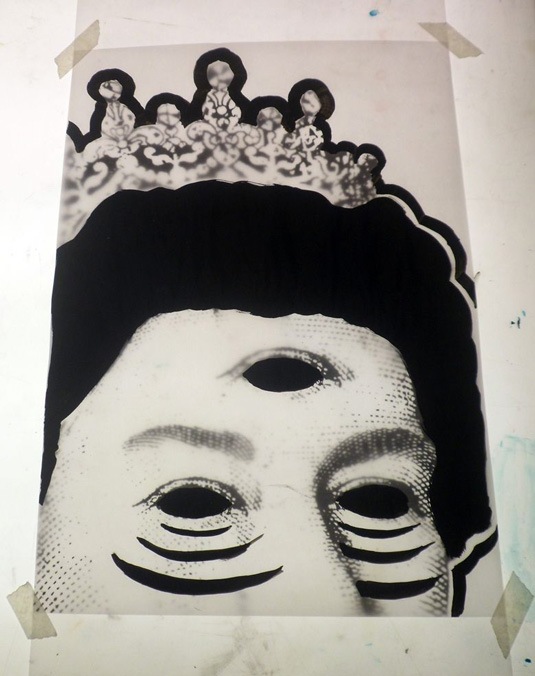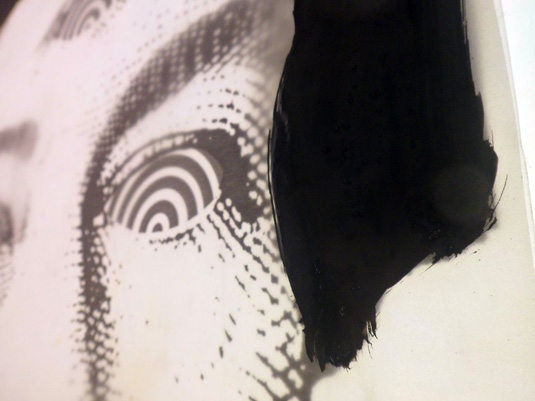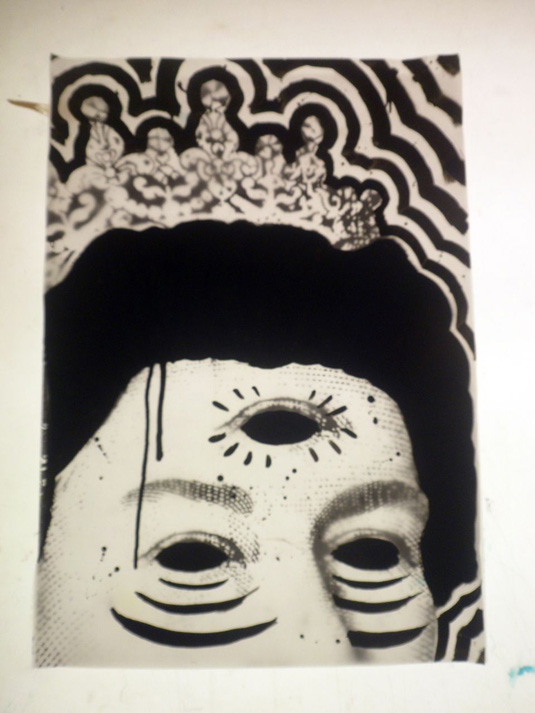 To begin with I printed out the finished illustration in the final size I wanted it to be screen-printed. Taking on board advice from fellow technicians and studio members to make something large, and leave a border between the edge of the paper and the edge of the illustration.
With this in mind, I went to a brilliant paper supplier in Brixton who were great at helping me decide on the paper size and stock. I then went to a reprographics shop to have my finished illustration printed onto tracing paper at the size I wanted to screen-print it at. This is what's needed for when it comes to reproducing the image onto a silk screen to then print.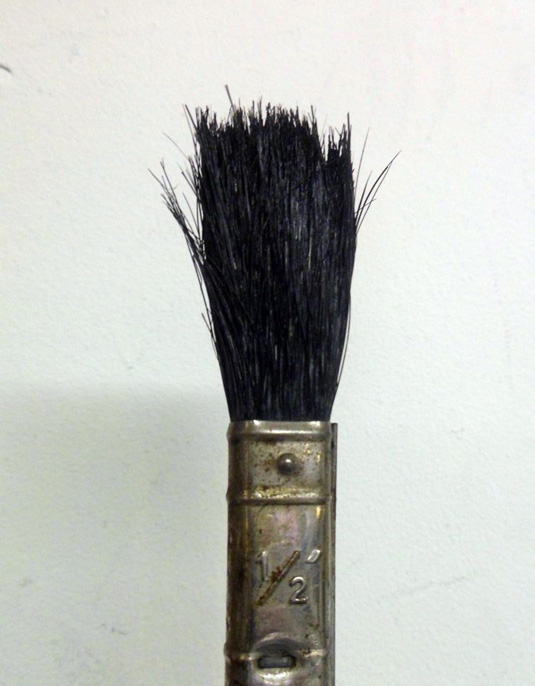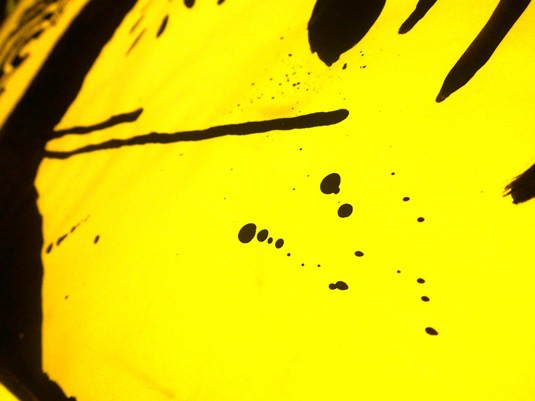 With my printed out illustration tacked to a lightbox, I placed tracing paper on top and began to 'fill in' areas I wanted colour using brush and ink. I wanted to retain a hand made look and feel, and filled in each block of colour using Indian ink and a knackered decorator's brush. This old brush left really clear gestures from the brush strokes and loads of brilliant uneven ink coverage, drips and dots just to give it that extra level of hand made look and feel, and just that bit more depth and difference over clean perfect digital line work [not that there's anything wrong with that in the first place! I just wanted to make my work 'mine'].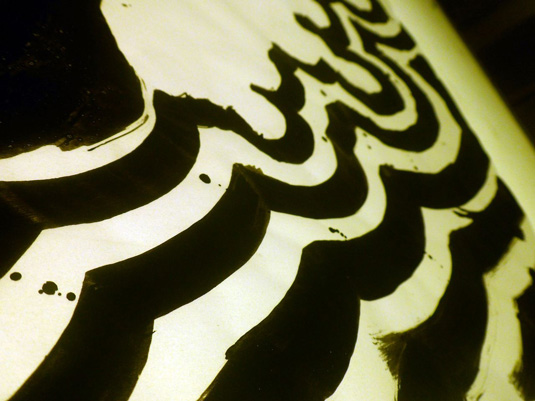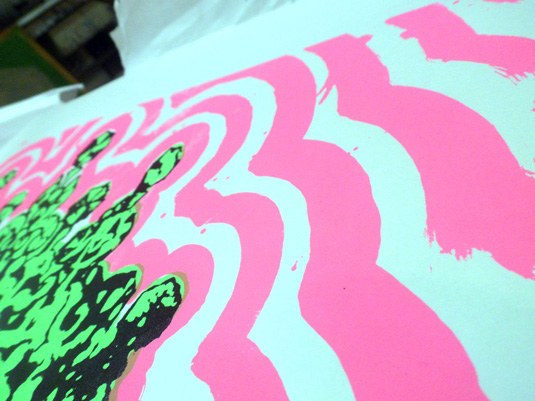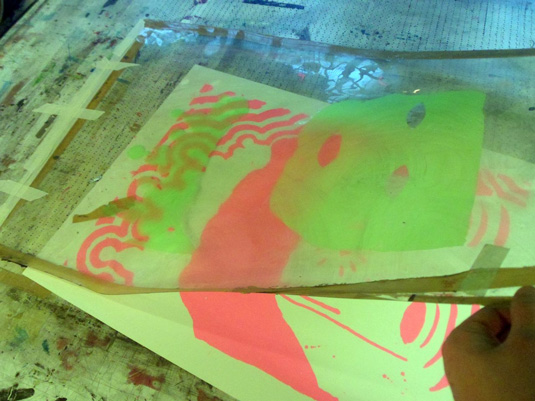 I decided on a 3rd colour, so I repeated this process on a 3rd sheet, filling in the areas I hadn't covered on the previous layer and adding any extra fine details. I made sure to tape each tracing paper 'layer' to the printed out image. This is so that when I come to print it, the areas I've filled in are to the correct shape and position, and everything fits together snugly.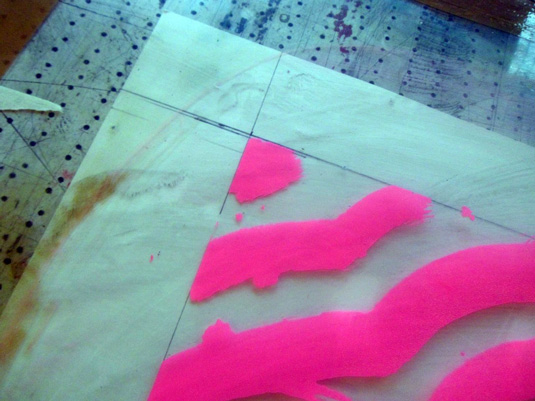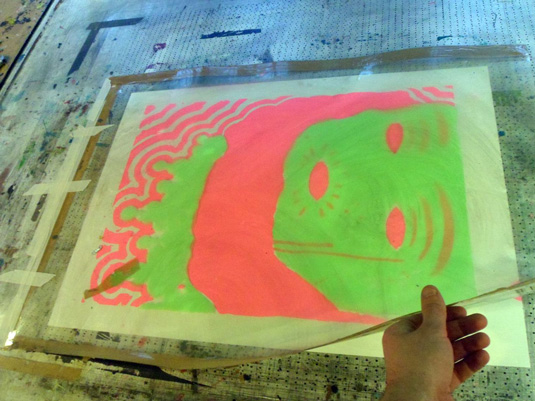 I measured the distance needed for the gap and sacrificed a piece of paper to mark out where the print should land on the page, so everything is well spaced in the paper and not off piste. I take my 'positives' [the black & white images I have either printed out or painted] and 'expose' these onto screens using light sensitive emultion and a UV lightbox at the studio. I started by printing the lightest colour first and work up from there until the final darkest layer brings it al together.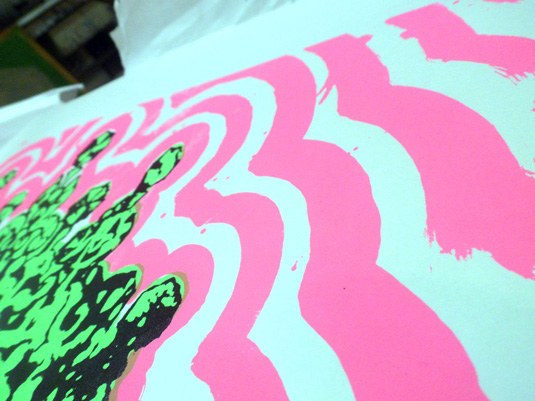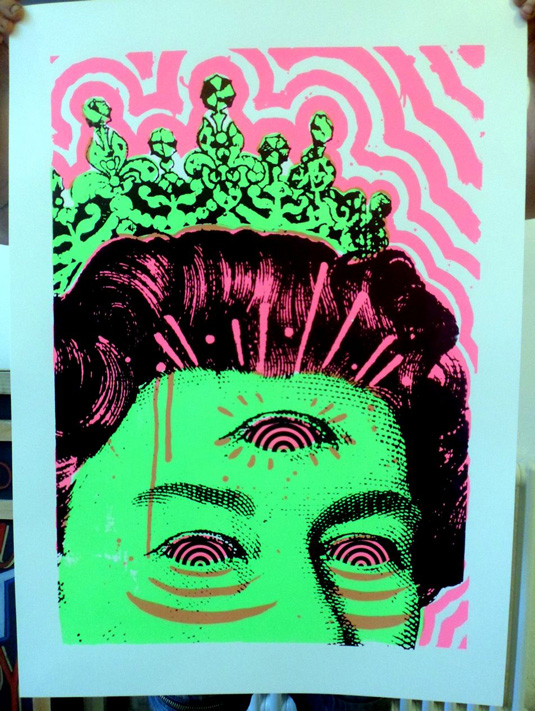 I printed about 25 prints, with 20 perfect and ready. The 5 imperfect prints will be kept and worked on top of for future experiments.
::
Catch Ben and his crack team of printmaking friends on the 9th of May, from 6pm at the Print Club London Group Show
Print Club Gallery | 10-28 Millers Ave | London | E8 2DS