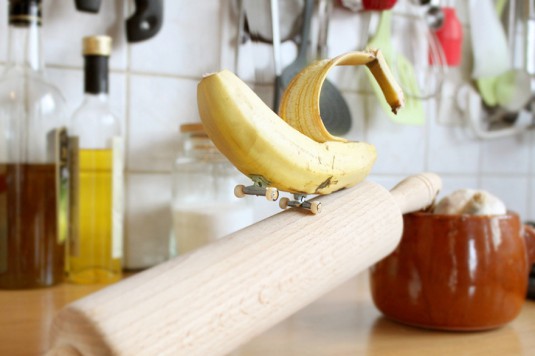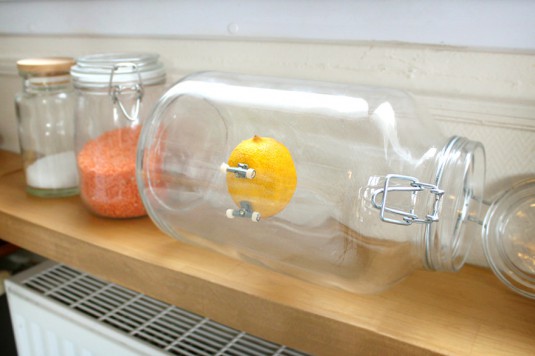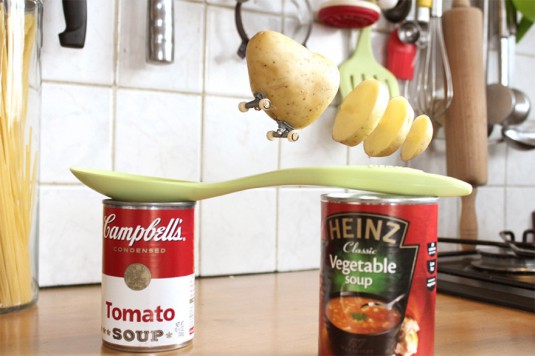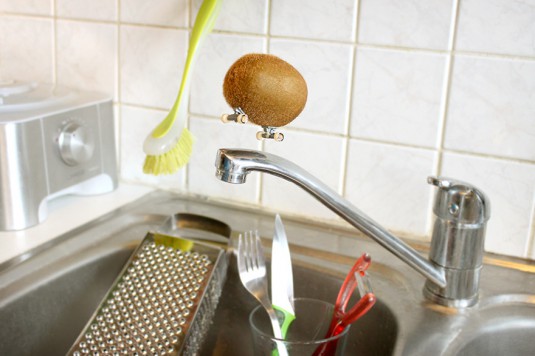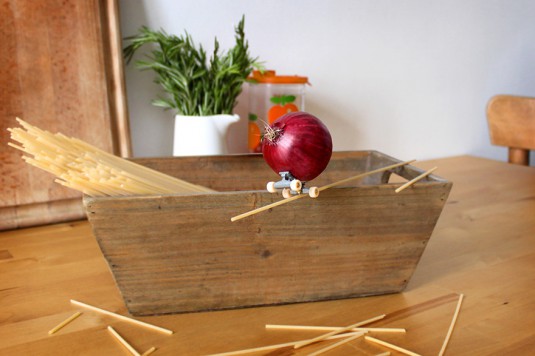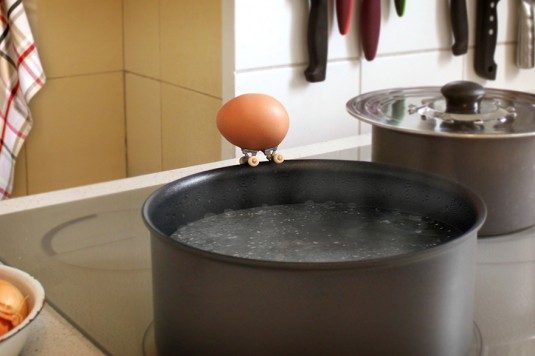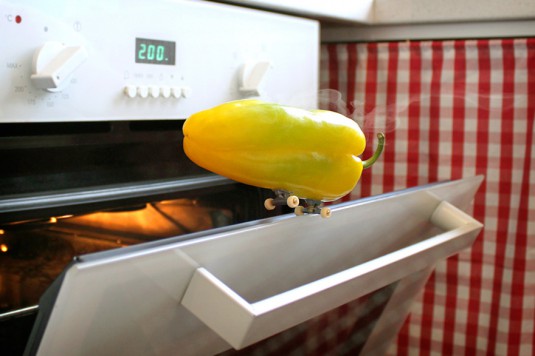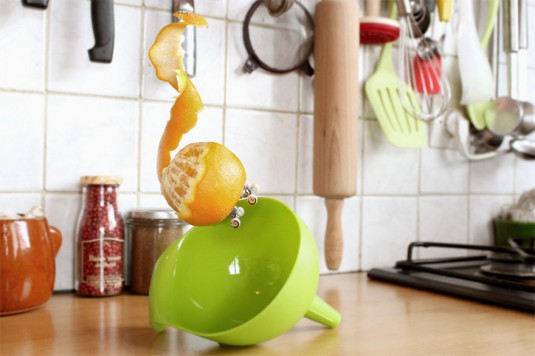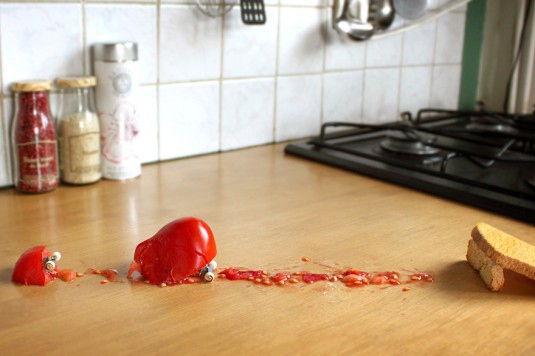 "Kickflip and nosegrind between the pan and the olive oil. The secret sporting life of our friends the fruits and vegetables." — Benoit Jammes
Skitchen (Kitchen Skate) is the latest project by Parisian artistan Benoit Jammes. If you're reading this you've already had a chuckle at the skate park truisms, given a head nod to the crisp imagery and marvelled at the highly inventive art direction. We think these are hilarious, though the tomato (bottom pic) may disagree.
::
Numbered prints available, for which you can contact Mr. Jammes direct.