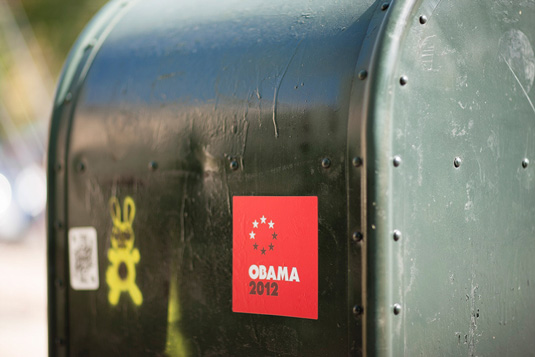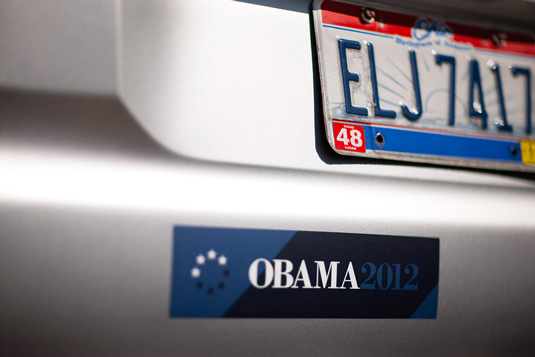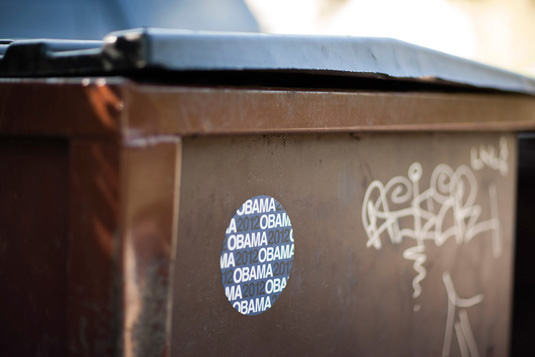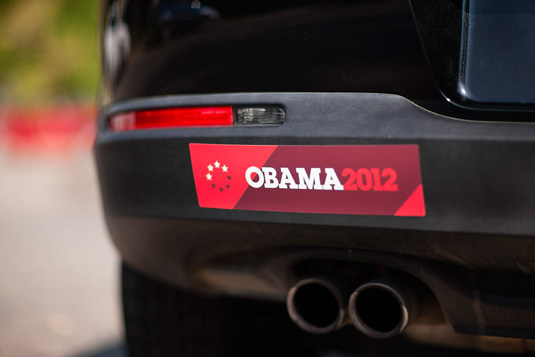 When the largest Atlantic hurricane on record results in a Caribbean–US death toll of 183, you would imagine that art direction, copywriting, proofreading, and production services would be the last skill sets required on the ground.
If you're President Obama, and are running for a second term in office mind, then those are exactly the skills sets that are required.
In light of that knowledge, Boulder (Colarado) based designers Berger & Föhr designed four pro-Obama decals, which were printed and distributed to help support Obama in his efforts to secure another four years in the Oval Office. The stickers were made available through a custom designed Big Cartel site, and sold for the grand price of $0.01 + postage.
The right skills put to good use at the right time. For B & F, this project represented a loss making exercise for the greater gain. As the results have now proven.