a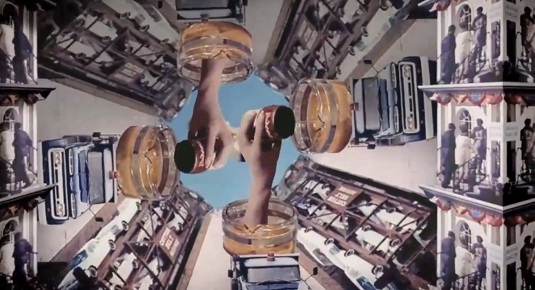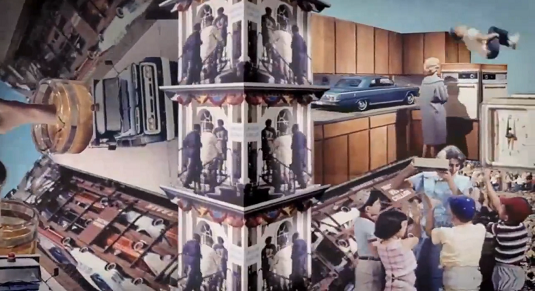 The humble mash-up video has liberated many of an independent artist to produce visually stylish, fiscally prudent music videos.
With intricate surreal visual loops and chops footage of 1950's industrialisation (the birth of consumerism and home movies), Bonobo's video for Cirrus is not quite of the cheap and cheerful mash-up variety. The merry-go-round kaleidoscopic effect accompanies an equally hypnotic groove that you kinda want to go on forever too.
It all adds up to a great pairing of abstract ideas.