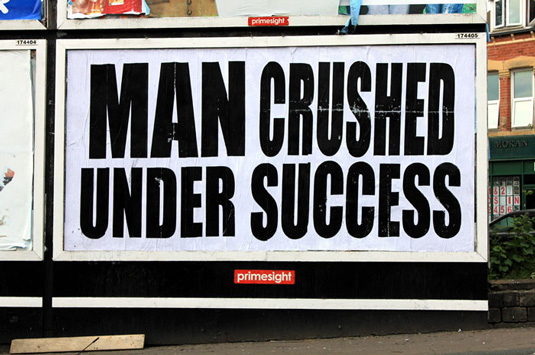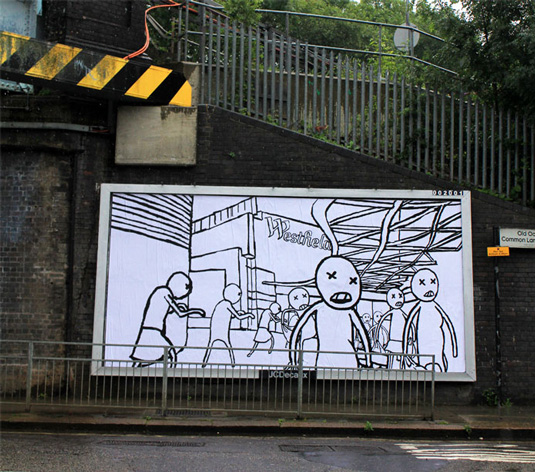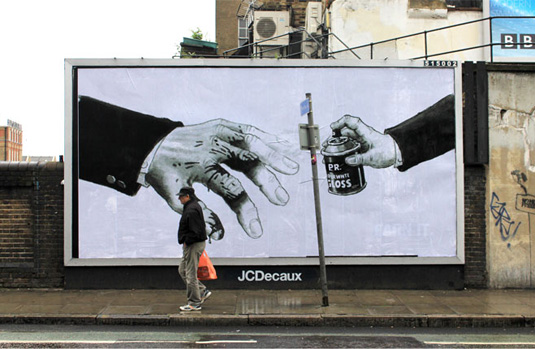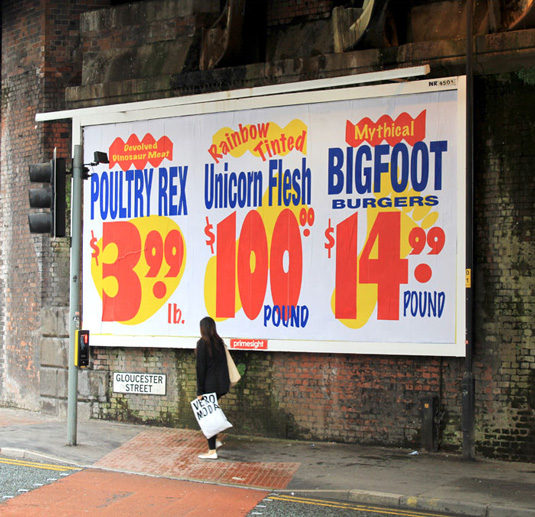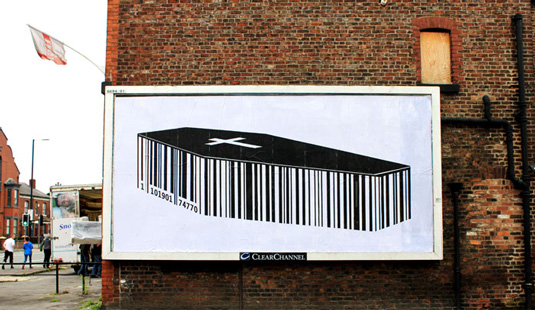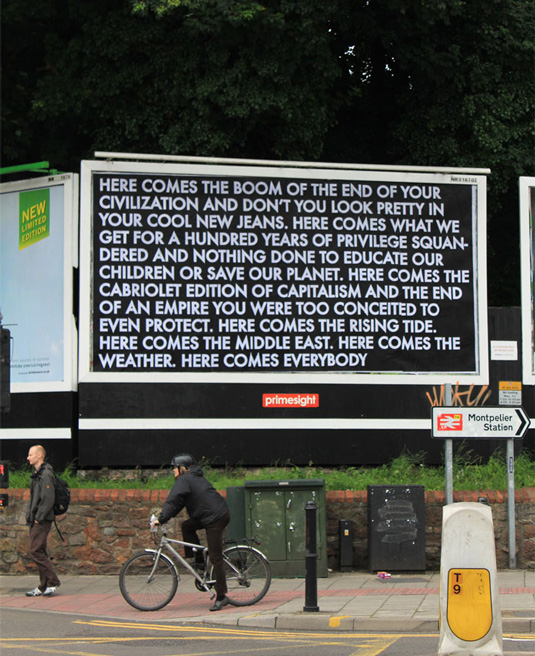 The thing I hate most about advertising is that it attracts all the bright, creative and ambitious young people, leaving us mainly with the slow and self-obssessed to become our artists. Modern art is a disaster area. Never in the field of human history has so much been used to say so little – Banksy
Damning words from the anonymous Bristolian, but none the less relevant for being so. Never before has so much time, money and resource being channelled into the delivery of the benign. The thing to remember is that the world we live in is not governed by the ambitions of the bright, creative people of the ad world, but more over by our collective inability to understand or articulate our own desires and ambitions, hence the persuasive effectiveness of 'advertising' to influence our ideas of what is deemed 'desirable'.
With brand-names like Bill Poster, Eyesaw and Know Hope, you've got to love these guys already. Brandalism and their 26 strong team attempts to unravel brand-consumer relationship have gained a fair bit of media traction over the last week, largely for its ability to succinctly unravel the ambition of the monolithic marketeer. If you read my piece on advertising for people who don't like advertising, you'll understand my issue on the subject of the industry and it's perceived relevance within the confines of the industry. The issue is not creativity in of itself. More so its purpose.
"I love an intelligent response to advertising." said an Independent reader in response to Monday's article on the overnight phenomenon. The question is whether that 'intelligent response' should rely on some crazy folks climbing ladders in the middle of the night.
Moreover it boils down to how to respond to these forms of communication in the cold light of day. Think of it less as Brandalism, and more of a basic instruction manual.