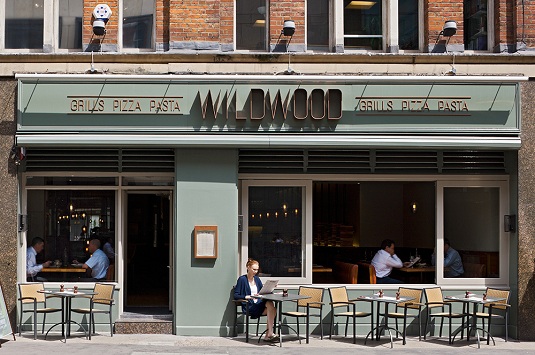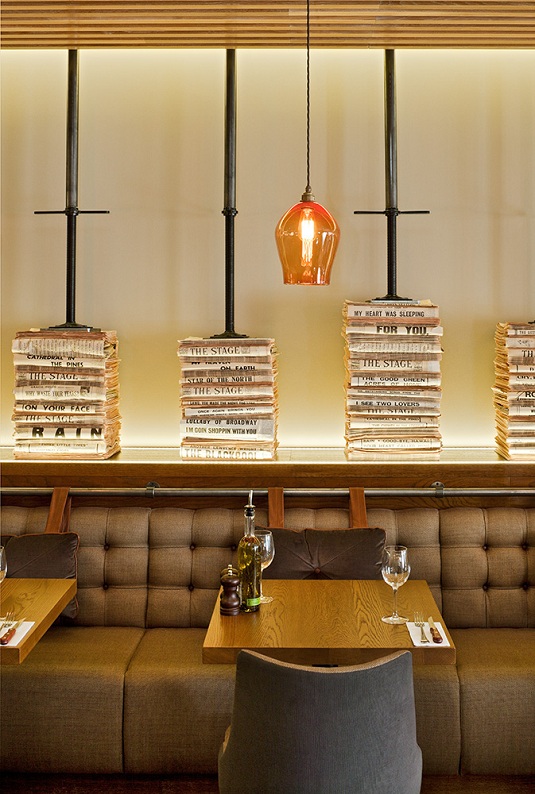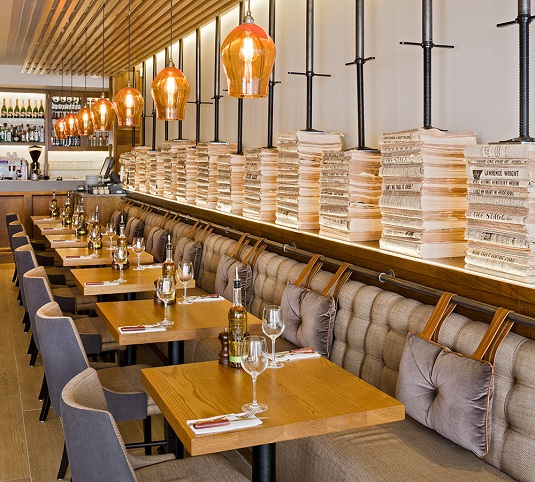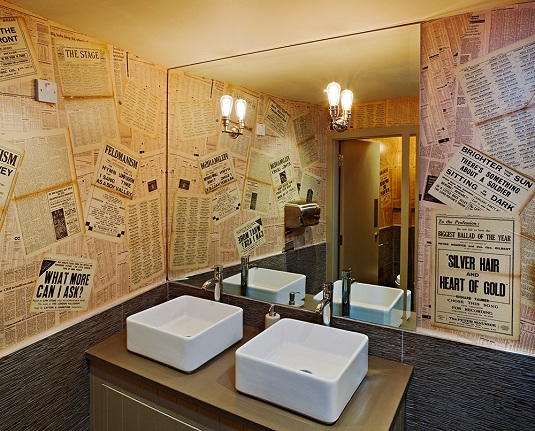 Architectural and interior design company Brown Studio have taken a novel approach to their recent concept design for Wildwood Restaurant's new branch in Soho, London. We were nosey and wanted to find out more.
Q) Tell us something about Brown Studio?
Brown Studio is a multidisciplinary interiors, architecture and retail design consultancy based in North London. The principal directors are Chris Browne and Jette Crammond who formed the practice in 2002. With over 15 years' experience, our innovative team deliver creative and effective design solutions for our clients both in the UK and internationally. We believe that every space has potential and our dedicated designers create spaces that respond to each brief in a design driven and unique way.
Q) How did you approach the 'Wildwood' design brief?
Wildwood's brief for their Bow Street restaurant was to create a design that took inspiration from its theatre land surroundings. The sourcing of antiques for all our sites appeals to our client as well as ourselves as designers, adding character to the spaces. For example on this site we re-upholstered and installed original theatre seats and prominently displayed 1930s editions of The Stage newspaper throughout the restaurant.
Q) You've used 1930's copies of The Stage as wallpaper and general decoration. Did you use originals? (How did you go about creating the wallpaper and installations?)
Firstly over one hundred copies of said newspapers were acquired from eBay. In order to create the newspaper stacks we bought two thousand copies of the Financial Times which we then covered in the Stage newspapers. Clare (Associate Brown Studio) spent three days on site with builders helping select, stack and arrange the papers, to follow her design ideas through.
For the WC areas we used copies of the Financial Times as a base coat and then specially selected which Stage papers looked best overlaid. We were very lucky as most pages featured wonderful old advertisements for theatre shows. Alongside these we decided to focus on leading ladies and fashion articles for the female WC and features on tailoring and leading men for the male WC. The decorator even noticed an advert naming his great grandfather after putting it on the wall! We also found interesting audition adverts one of which said "Well groomed children wanted for chorus role".
Deprecated: Function get_magic_quotes_gpc() is deprecated in /customers/3/8/6/letsbebrief.co.uk/httpd.www/wp-includes/formatting.php on line 4387
Notice: compact(): Undefined variable: limits in /customers/3/8/6/letsbebrief.co.uk/httpd.www/wp-includes/class-wp-comment-query.php on line 853 Notice: compact(): Undefined variable: groupby in /customers/3/8/6/letsbebrief.co.uk/httpd.www/wp-includes/class-wp-comment-query.php on line 853 Notice: compact(): Undefined variable: groupby in /customers/3/8/6/letsbebrief.co.uk/httpd.www/wp-includes/class-wp-comment-query.php on line 853 Notice: Theme without comments.php is
since version 3.0.0 with no alternative available. Please include a comments.php template in your theme. in /customers/3/8/6/letsbebrief.co.uk/httpd.www/wp-includes/functions.php on line 4024