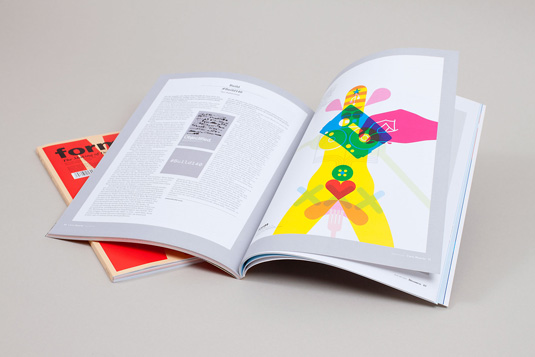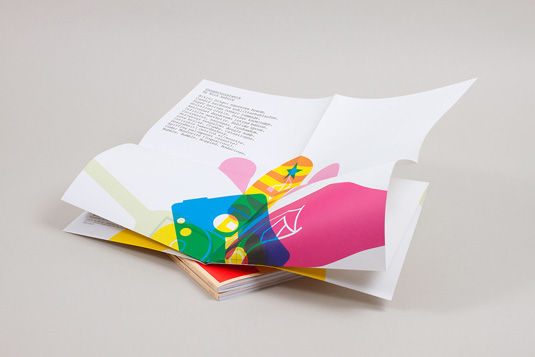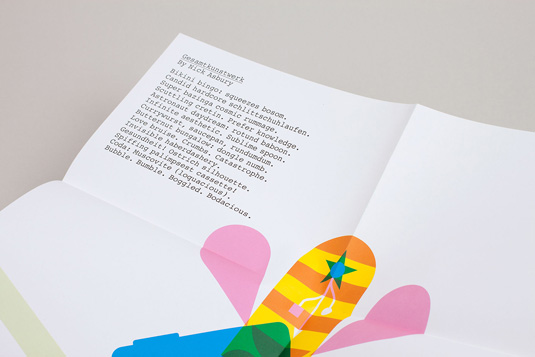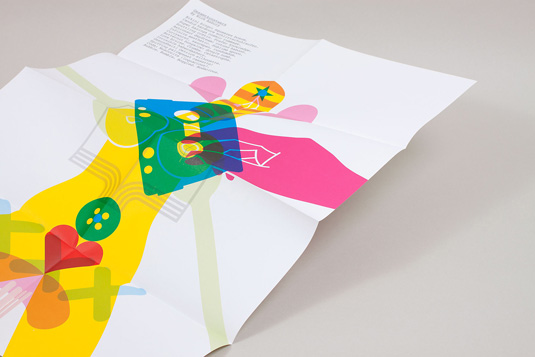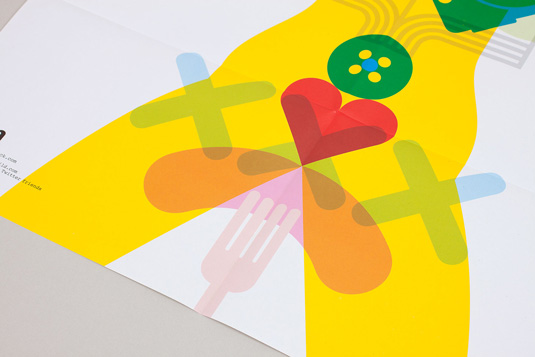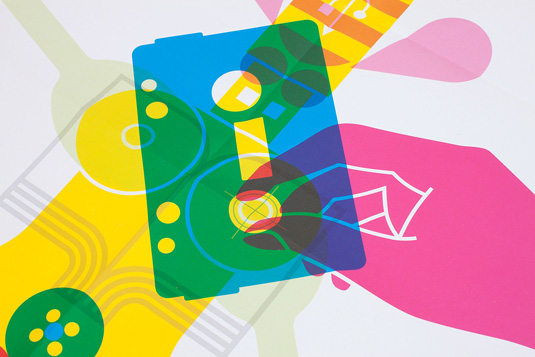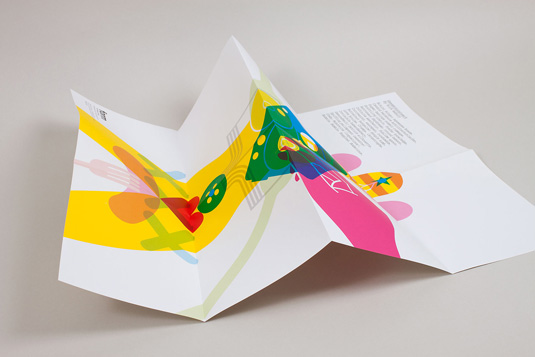 Build were invited by the (bilingual) German design magazine Form to design the next poster in an ongoing series.
The theme of the issue was 'Collaboration'. With that creative zeitgeist in mind, Build's considerable hoard of twitter followers were each asked for their favourite English / German word. A potential recipe for disaster you might imagine, but once 140 words had been collected, they then invited another collaborator – wordsmith / copywriter Mr Nick Asbury – to write a 14 line sonnet using only the words we collected.
The result reads like this:
Gesamtkunstwerk
Bikini bingo: squeezes bosom.
Candid hardcore schlittschuhlaufen.
Super bazinga cosmic rummage.
Scuttling cretin. Prefer knowledge.
Astronaut daydream: rotund baboon.
Infinite aesthetic. Sublime spoon.
Currywurst, saucepan, rundumdum.
Butternut bungalow: dongle numb.
Love bruise. Crumbs. Catastrophe.
Invisible haberdashery.
Gesundheit! Ostrich silhouette.
Spiffing palimpsest cassette!
Coda: Muscovite (loquacious).
Bubble. Bumble. Boggled. Bodacious.
Build then illustrated Nick's sonnet into the super-graphic poster you see before you, for inclusion in Form magazine. You can never mitigate for the results, which is what makes the collaborative process so interesting. And 'nipply'.