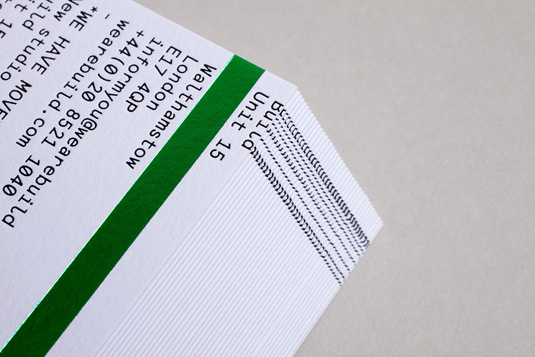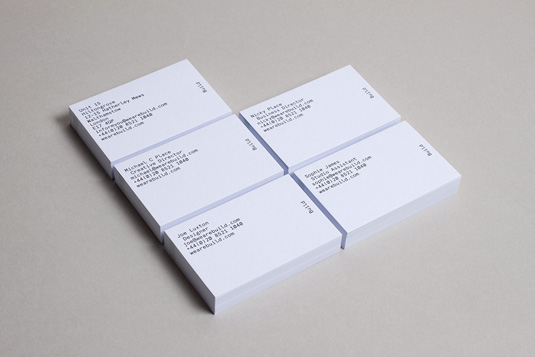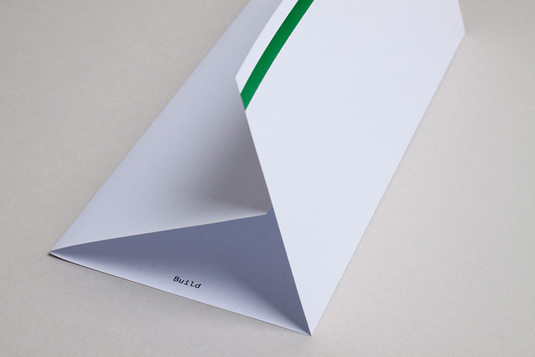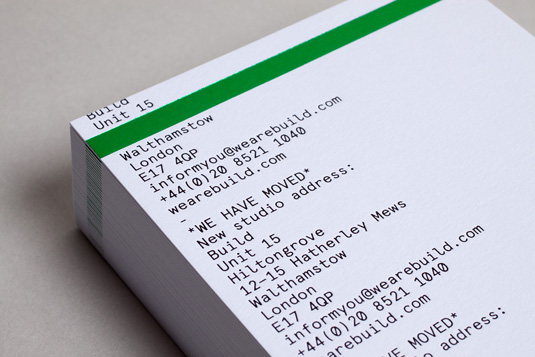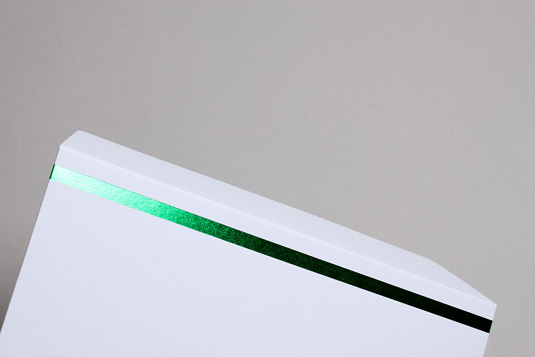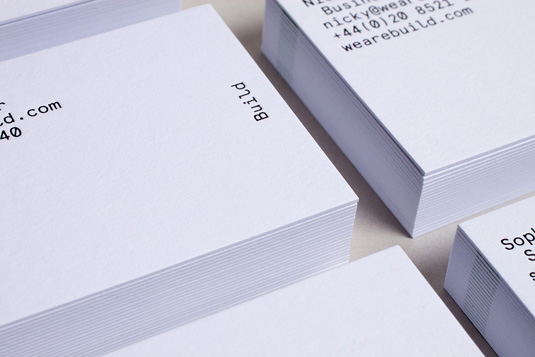 The We Are Build website states that 'if you can't get your own stationery right what kind of a design company are you?'
Designed to mark their recent studio move, the new batch of printed sexiness comes complete with foil-blocked metallic green and gloss black, including black foil on the inside of the envelopes. All printed on Colorplan White Frost paper and expertly printed by Generation Press.
Stationary for people going places.