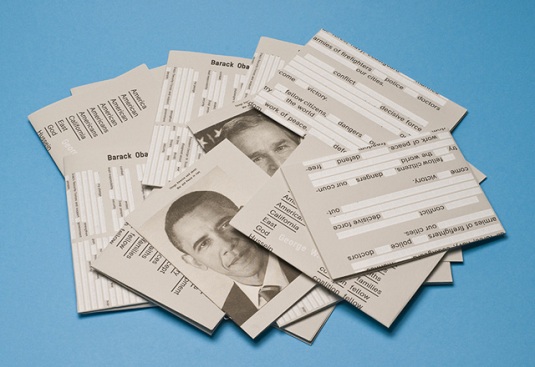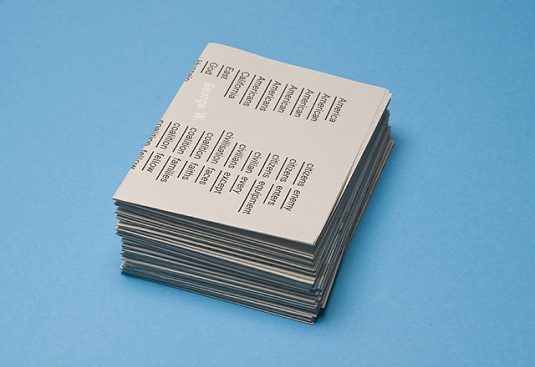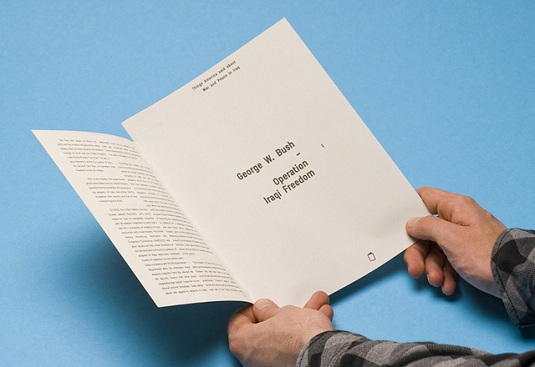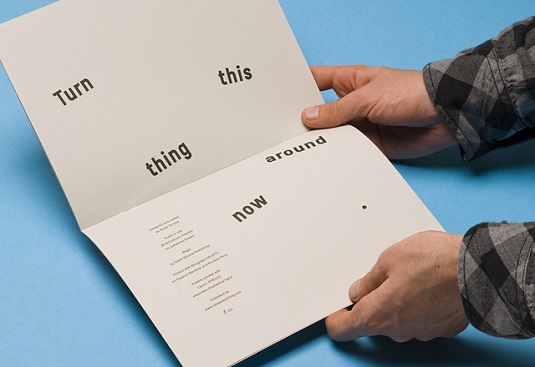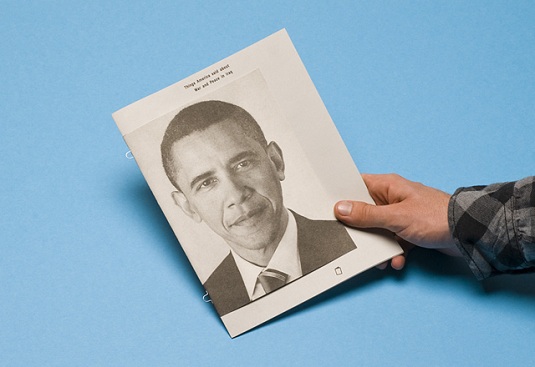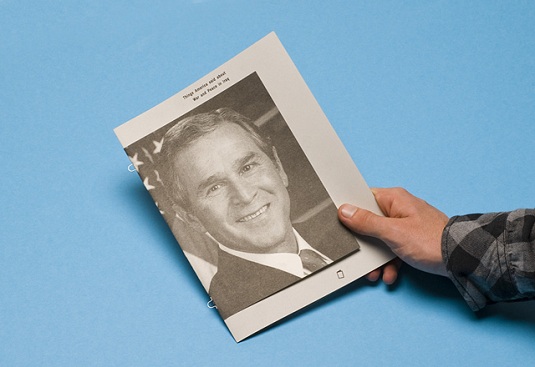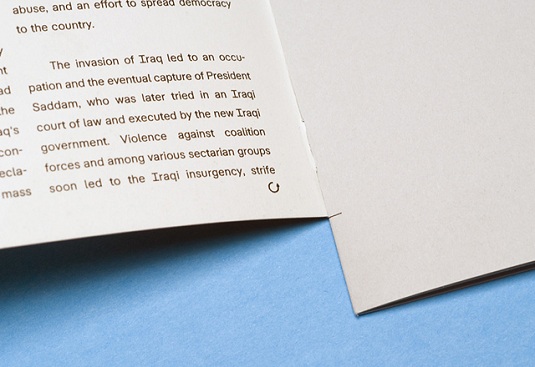 Were it not for breaking news of phone hacking scandals and the like, we might never have known of the term 'redaction' –  a form of editing in which multiple source texts are combined (redacted) a new edition or revision that often works to suit the redactor's opinion. While being new to many, redaction as a process most certainly holds no novelty to those in halls of power.
Things America Said  is a publication about speeches, Barack Obama, George Bush and the Iraqi War. Two speeches are presented, listed, censored and therefore analysed in a booklet and two posters. If like me, you're occasionally prone to nodding off during long talks then these booklets by Cake Publishing will be sure to keep you awake.
The booklets are printed with a Riso GR3770, the posters printed with a Canon iPF6100 with both silkscreen finished by hand. They come in limited edition runs of 10, thus making them increasingly more valuable than the contents of a George Bush speech. Indeed, a redacted speech is perhaps the only way that George Bush Jnr – or Snr for that matter – would ever come across as remotely coherent. Read between the lines however, and there's a lot that you can find.