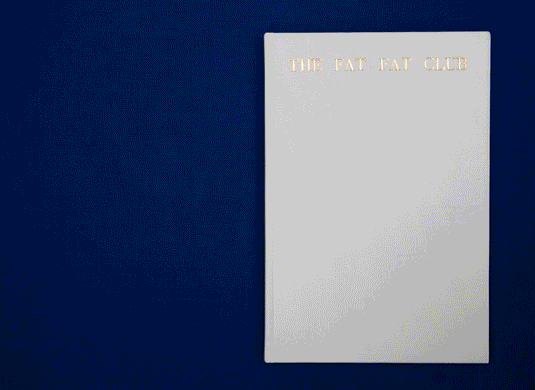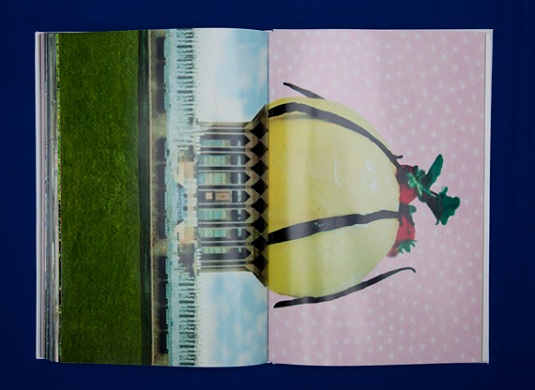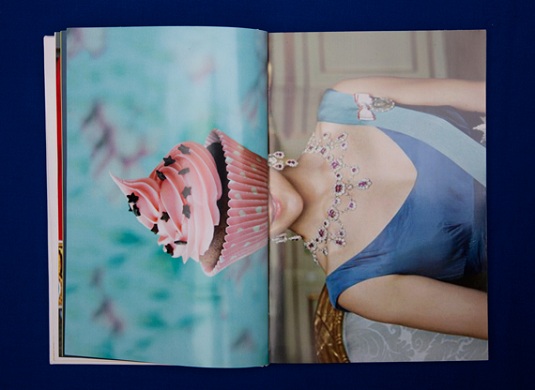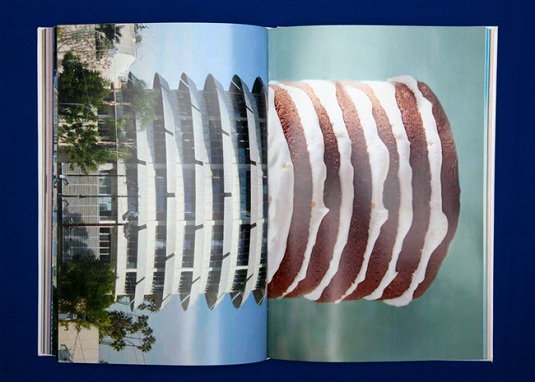 In primary school we learnt that two halves make a whole. In photographer Caroline Lollo and graphic designer Aude Debout's case they took the mathematical equation and decidedly made up their own definition of what whole would mean.
The Fat Fat Club is a  self-initiated book project by the pair that creates one complete image from two separate photographs, using the centrefold as a layout device.
The book features photographs of food, important people such as Michelle Obama, Nicola Sarkozy, Elizabeth II and landmark buildings (the Capitol, the Fernsehturm, IMF building etc), with the juxtaposition of these images creating a brand new perspective:
"We are now very happy to realise that this project has two levels of reading: on one side those symbols of power mixed up with food certainly amuse with a certain irony, but on the other hand some people familiar with the field of books, editions or whatever else really enjoy the specific way of using the form of the book to suit the content." Aude Debout
The result is a range of cartoonish comical images that not only make visual sense, but will probably leave you peckish for dessert. Or is that just my sweet tooth?