Colour is the closest thing to something spiritual for me. It's transformative and belongs to everybody and nobody.
An artist, musician, designer, British-Sierra-Leonean and previously a chef with The Groundnut Collective, Duval Timothy's multidisciplinary creativity draws on his English and West African heritage as a point of departure for his lifestyle brand Carrying Colour.
Producing fabric, art and products with a minimal aesthetic centred on chromatic tones and cultural diversity, Timothy designs pieces in his London studio, manufacturing them in Sierra Leone by traditional weavers and artisanal tailors who work with him collaboratively.
The resulting West-African made products reinterpret traditional craft through a contemporary lens while highlighting the importance of indigenous weaving techniques in Sierra Leone. The fabrics developed have been used to create scarves, kimonos, jackets and trousers, therefore presenting a contemporary take on weaving culture. Living between London and Sierra Leone, Timothy believes in a dialogue between and across cultures, borders and identities, as well as the transformative and omnipresent qualities of colour in both art and life. In the interview that follows, he discusses the ways in which his diaspora experience informs his unique brand.
Q) How did the brand begin and is there a specific ethos behind the name?
I founded Carrying Colour after learning traditional weaving in Sierra Leone and I wanted to continue this historic craft by bringing my own aesthetic to it. The name is a manifesto of sorts, pointing to the bold colours I use, while also serving as a nod to heritage. This could be my own background, being English, Sierra Leonean and Ghanaian, but also the heritage of the products and the journey of their creation.
The name is a manifesto of sorts, pointing to the bold colours I use, while also serving as a nod to heritage.
Q) Everything produced by Carrying Colour – from music to artwork to clothing – is on a limited run. Is this in response to the throwaway culture associated with contemporary life?
Creating short runs of products means that as the manufacturer I am able to continuously develop ideas. I don't need to force the same product down people's throats on social media to get my investment back because I'm rarely left with a large inventory. Some of the items are one of a kind or one of five, ten or thirty so they sell out, which maintains an appetite for the next design. Whether I make one unit or one thousand, the concept has been brought to life and can disseminate online to a wider audience.
Q) How does your Sierra-Leonean identity and your multi-layered creativity intersect with and inform Carrying Colour?
Everything I've done creatively informs another thing in some way and brings a new approach to that discipline, so they have all fed into Carrying Colour. Having an independent brand to release all of these things means I can maintain control and authenticity. Exploring my British-Sierra Leonean identity has given me the desire to work in West Africa and contribute to development there in a sincere and lasting way.
Q) Could you speak about weaving in Freetown, as well as embracing traditional tailoring used in Carrying Colour's woven fabric products?
The woven products are made by Abu Bakar and other weavers in the 'War Wounded' community of Grafton on the Freetown Peninsular. I have also commissioned work in a small village called Folu in Eastern Sierra Leone, which is renowned for its master weavers. There is a constant influx of cheaply imported clothes and fabrics from Asia and second-hand clothes from Europe, which leads to an abundance of cheap clothing in the city.
Traditional woven fabric, which is more expensive, slower to make and often limited to a variety of traditional styles cannot compete and so the number of people weaving has diminished greatly. As a form of response to this, many weavers now go to second-hand markets in Freetown known as 'the junks' and buy old wool cardigans and jumpers, pull them apart completely winding the yarn onto a new bobbin and then weaving a new length of cloth from it. It is an incredible process. Although this is labour intensive, for many weavers it works out cheaper than buying new yarn, which is of worse quality than 100% wool that can be found in the imported clothes.
Q) Your 'Salone Scarf' range took two years of research in order to develop Carrying Colour's own fabrics. What was revealed to you in this process and were there any surprises or discoveries?
West-African weavers are talented at making quite complicated ornate designs, which I found fascinating. However, I found that it was ultimately most interesting to reduce the designs to a plain single colour or simple stripe design which allowed me to focus on the beautiful colours and human touches of the handwoven fabric.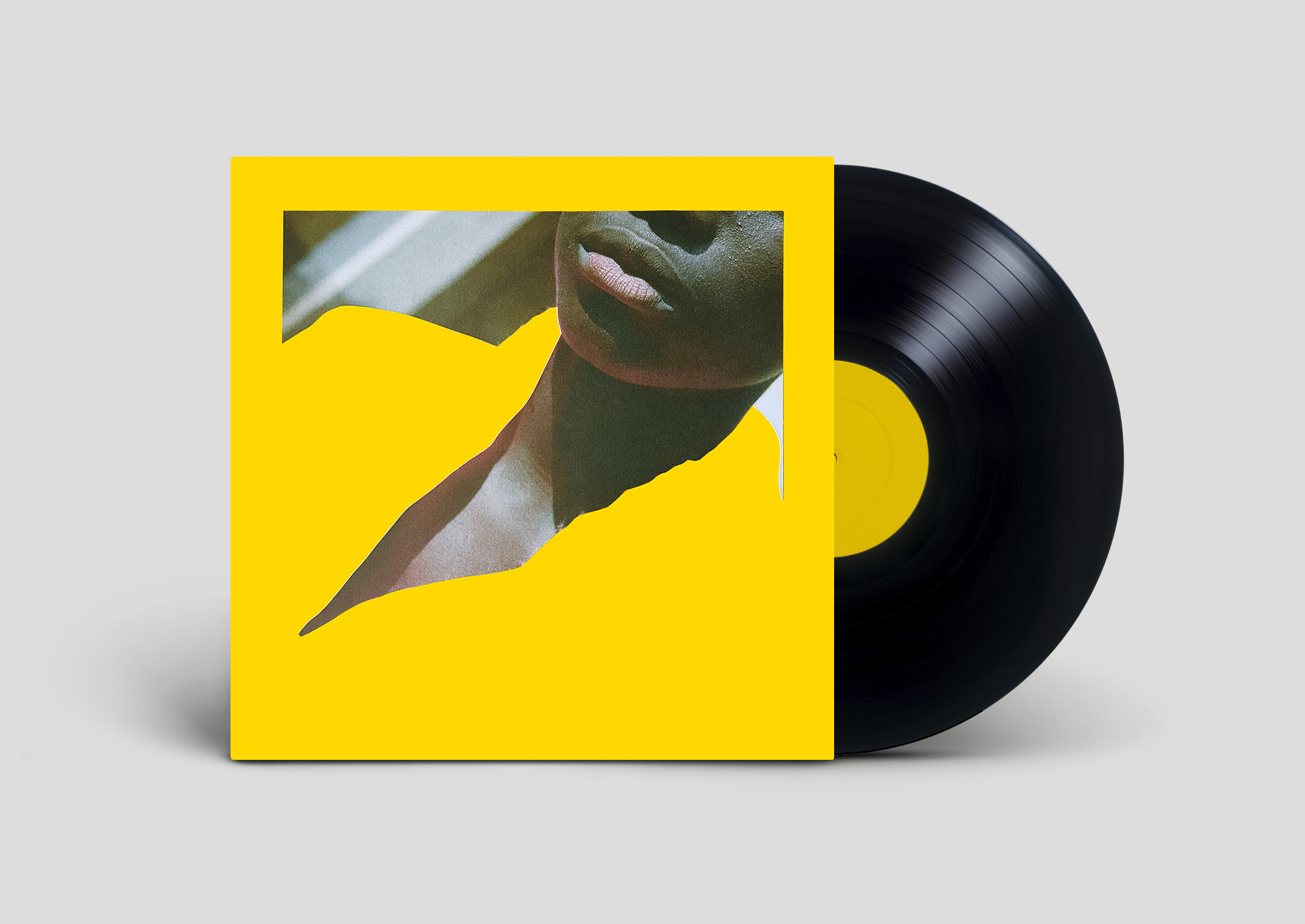 Q) What are some of your insights about creativity in Sierra Leone – compared with elements in the UK?
In the UK after childhood we put creativity into a box. Consequently, it is common to hear remarks like "I'm not creative at all," "I can't sing" or "I don't understand art." We have put art on a pedestal and expect to encounter it mostly in predictable contexts such as galleries and concerts. In Freetown, creativity, sound and colour are woven into life and more people take part in the making and consumption of it.
Clever phrases are painted on poda podataxis and kekes, or [there's style] from the way an item of clothing is worn. You hear music in the street and in most of the places that you look, you can see an innovative design solution. If someone came looking for "art" in the way we know it in the UK, they are likely to encounter something pretty unoriginal, however, creativity can be seen in so many other places
Q) You dress in blue almost all of the time but what does colour mean to you?
I only wear blue as a homage to Lewisham, the area in South East London where I grew up, which is known locally as 'Blue Borough.' Colour is the closest thing to something spiritual for me. It's transformative and belongs to everybody and nobody.
Q) What's next for Carrying Colour?
There's new music on the way and more limited-edition clothing!
::
This interview, by Jareh Das, comes from a partnership between Let's Be Brief and People's Stories Project (PSP) – part of the British Council's arts programming across Africa.