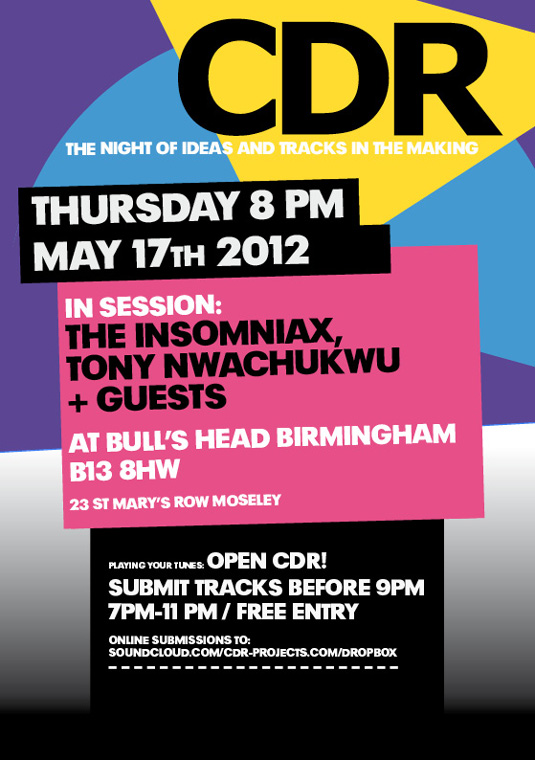 On Thursday 17 May, CDR Birmingham goes to the heart of the West Midlands in session with The Insomniax (Earnest Endeavours), Tony Nwachukwu & Guests.
Venue: Bull's Head, 23 St Mary's Row, Moseley, Birmingham, B13 8HW.
You can upload your tracks to be heard at the session to the CDR Soundcloud. Sounds of the CDR travels and more can also be found on the the bi-monthly CDR Audio Show on NTS. Get involved.