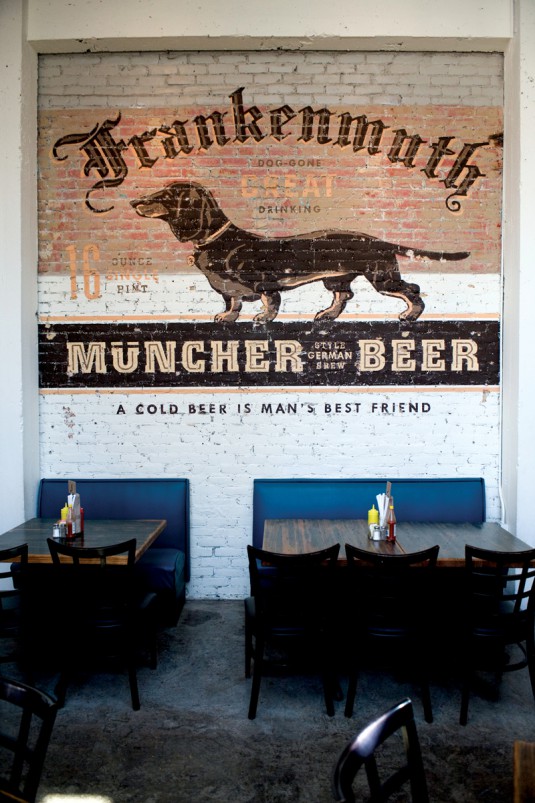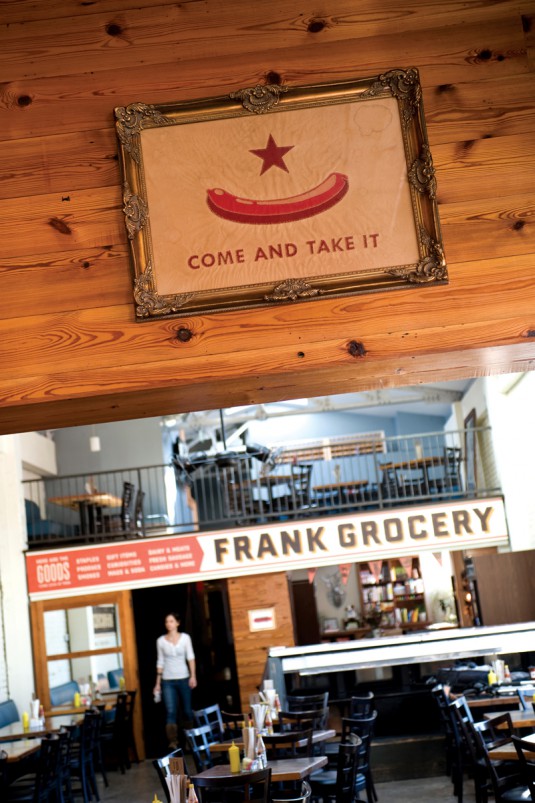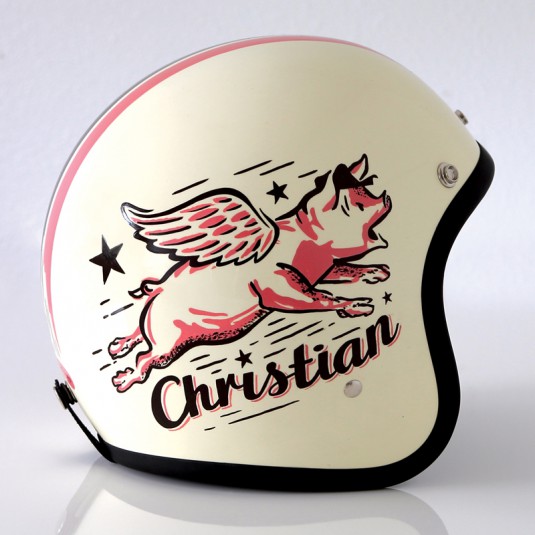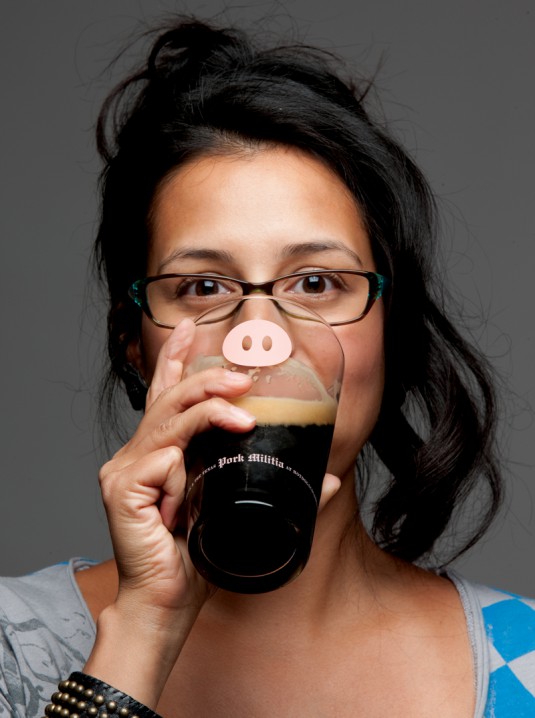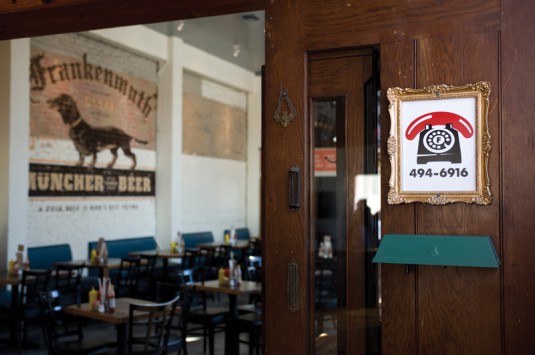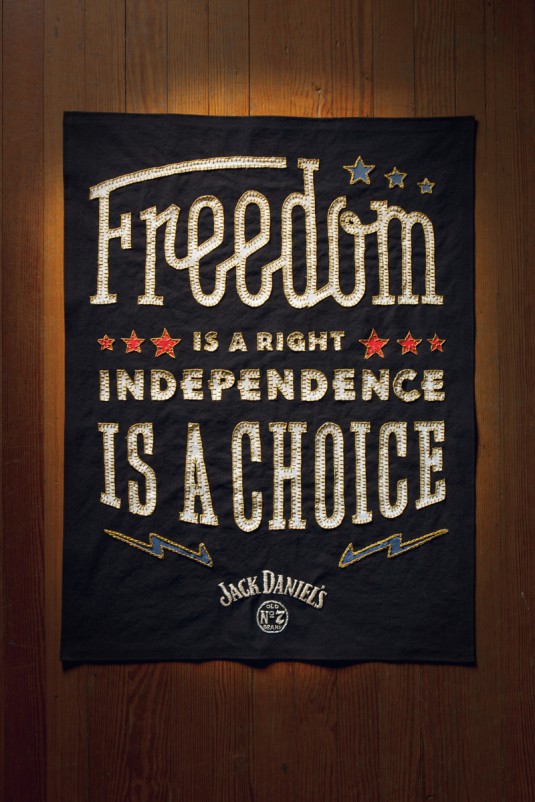 There's a saying in Texas that goes "I wasn't born in Texas but I got here as fast as I could," that I'm sure resonates with Christian Helms. Native to North Carolina, Helms studied journalism before discovering design and moving to New York to work under Michael Beirut at Pentagram. Shortly thereafter Helms leaped into creative entrepreneurship by starting his own practice, Helms Workshop in Austin, Texas.
The work mirrors the man; authentic, fresh and full of personality. Iconic clients such as Jack Daniel's and Southern Comfort flock to Helms Workshop to bring out what makes their brands unique. Not everything is bigger in Texas and Helms proves it doesn't need to be. Sitting in his workshop listening to a stream of country we sat down and picked his brain about brand building, culture and how to avoid assholes.
Q) Tell us a bit about yourself and your practice.
We are a brand design studio. We do a lot of food and beverage work, specifically with craft beer and spirits. The unifying principal between all of our client work is that it has to be interesting and compelling. We're a smaller agency and that allows us to choose the things we want to work on. So we choose what we're interested in and we have a lot of fun.
Q) How has your education in journalism influenced your design / business practice?
I went to journalism school because I didn't know what design was as a kid. I was a really creative kid so I ended up at the University of North Carolina taking art classes and journalism classes, trying to put the two together. I didn't find design until the end of university but it turned out it was the perfect education for me as a designer. In journalism school they teach you that good journalists know a little bit about everything and that's exactly what makes a good designer.
Q) What inspired you to set up shop in Texas?
I grew up in North Carolina and then worked for a while in Manhattan. I got burned out on Manhattan. I knew it wasn't where I wanted to be long term. I came down here for a creative conference and just fell in love with Austin.
Q) Helms Workshop is an authentic studio that works with equally authentic brands. How do you shape / maintain a commercial practice that also remains true to your values? And have you ever had to make some hard decisions so as not to conflict with your own brand ethos?
We don't work with assholes. That's why we keep our studio small. We love our clients and we genuinely enjoy being around them and working with them. Also, we work with folks who are willing to be themselves, stand on their own two feet and tell the world what makes them unique. That's endearing and that's what authenticity is. We're entering this age of manufactured authenticity but the proof is in the pudding. It comes down to the client and what value they have to offer. If it's bullshit, I don't know if there's anything we can do.
We say no to a lot of projects because they don't fit who we are. Once you do this long enough it gets easier to recognize what clients are for you and what clients are for somebody else. We turn down work all the time and sometimes even recommend other folks who'd be a better fit.
Q) Your approach to branding and packaging is rooted in culture, craftsmanship and typography. How does a company's culture or wider culture impact how you approach a brief?
Culture is everything. When we are doing our job best, we are figuring out what these folks are about and what lies at the heart of what they do — and not just the big picture of what they do but the day-to-day purpose. We articulate the hands on work that goes into a product. It's not just what the words on the package say but the way those words and images are crafted that tells a story. We try to pack a lot of information into a small space.
Q) With that in mind, what inspired the Anytime Ale 99-Pack for Austin Beerworks? Did you expect it to go viral?
When Austin Beerkworks launched their lightest and most accessible offering was called Peacemaker Extra Pale Ale. We discovered there was some confusion in the market place surrounding that Extra Pale Ale moniker. Folks couldn't tell if that meant it was a really aggressive pale ale or if it was extra extra light.
It was confusing and we felt that was probably hampering people's understanding of the product and hurting sales. So the idea was to make a shift so that people could better understand how to use the product. The idea became to change the name from Extra Pale Ale to Anytime Ale because that's pretty universal.
You can drink it anytime it's that easy. We decided to reinforce that by creating a multi-pack. If you can have it anytime you should have a few on hand. And then the argument became how many until we settled on the 99-pack.
Q) What was the hardest thing about starting your own practice?
Starting is easy but continuing is hard. Starting your own business is not a particularly difficult thing, you just hang up a shingle and you're pretty much set. Continuing your business and growing your business responsibly is what you have to pay attention to and its something I think a lot about. There's so much care and heart in the work that we do that as we continue to take on bigger clients and get bigger in size I want to make sure we are fostering the things that made us great in the first place.
Q) With one business under your belt was opening Frank an easier endeavour or did it present new challenges?
Since Frank is a restaurant it was a totally different beast. Luckily I have two different partners in Frank that have restaurant backgrounds, I'm just the branding guy. I focus pretty narrowly on the environment, identity and presentation to the consumers. I'm not making hot dogs, which is a good thing for everybody. Frank was really a labour of love. I brought my brother down from North Carolina to be the head chef. It was an experiment in entrepreneurship and I wouldn't trade it for anything. It was a valuable education.
Q) The design industry – particularly in the US – is rapidly evolving, with a growing community of designer entrepreneurs. For those who have not yet realised the potential in producing their own brands / projects, what do you think are some of the potential barriers preventing designers from taking the creative leap?
I don't know. I think fewer and fewer designers are being held back which is great. I love seeing folks craft brands for themselves. We create such value and such income for clients and there's no reason we shouldn't be building brands for ourselves. I can't speak to what is holding designers back. There are a myriad of reasons people don't start businesses and sometimes that's a good thing. Not every business is a good idea.
Q) What do you think are the most important skills and/or qualities a creative needs in order to transition into creative entrepreneurship?
I think time and task management is very important. You have to be able to separate your business brain from your creative brain. You have to be able to think about both your creative objectives and your business objectives. The great thing is that that is how you should be thinking for your clients anyway.
Q) With the impact of technology and relatively low barriers to setting up shop, how do you see the design industry evolving over the next 10-20 years?
That's a good question. I think you'll see a continuation of this "shift smaller" concept, the idea of virtual agencies, folks leveraging smaller remote routes versus large buildings full of people. It just makes more sense. Clients are also realizing that at the end of the day you don't need that big building to get valuable work. Technology is just going to make that more layered and more interesting and hopefully easier and easier to interact with folks.
Q) How is the Austin creative community unique?
The creative community has evolved a lot since I moved here twelve years ago and has become very robust but it's still relatively small. It's exciting to be able to see what everyone has got they're hands into and what they're developing first hand. I've always joked that Austin's the only town I've ever been to where no one ever says "maybe you shouldn't start that dog spa" or whatever. There's always someone who says "Do it, I'll show up". We support a lot of local businesses.
Q) How has SXSW influenced Austin's creative community?
It's a creative lightening bolt every year, especially Interactive. When I first moved here, Interactive was like the red headed stepchild. It was the one no one paid attention to. Music and Film were really sexy and Interactive was not. Now the tables have turned and Interactive is huge and vital to SXSW. It brings in such interesting ideas that may be a little bit outside of Austin's community. It's a breath of fresh air for the creative community here.
Q) What's next?
We are launching a global rebrand for Southern Comfort next month that has been two years in the making. I'm really excited about that. We also just started a huge rebrand for Boulevard Brewing out of Kansas City. They are a top 10 craft brewer that we are going to help go national this year.