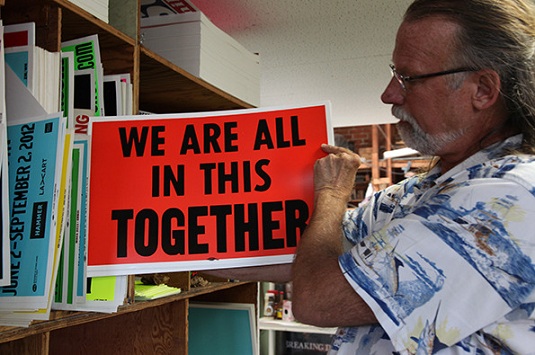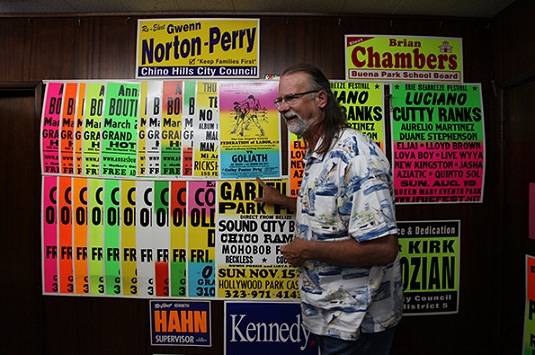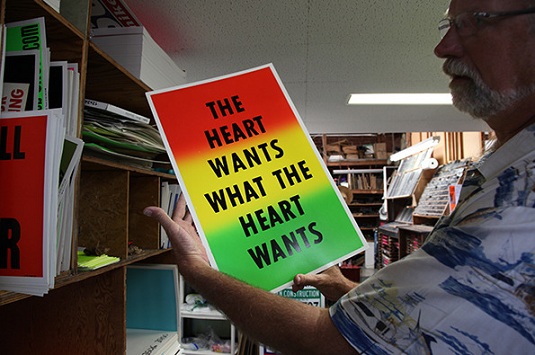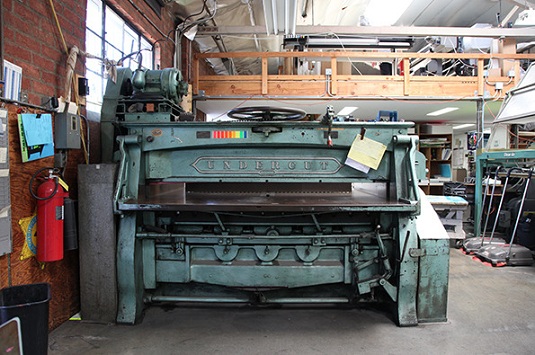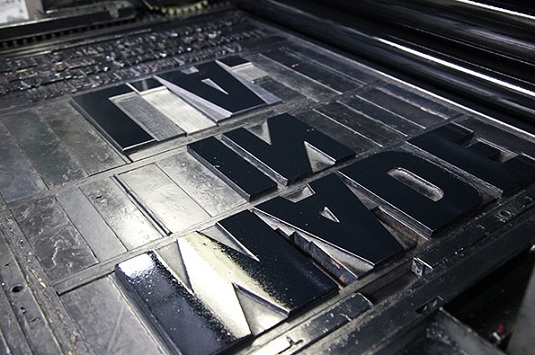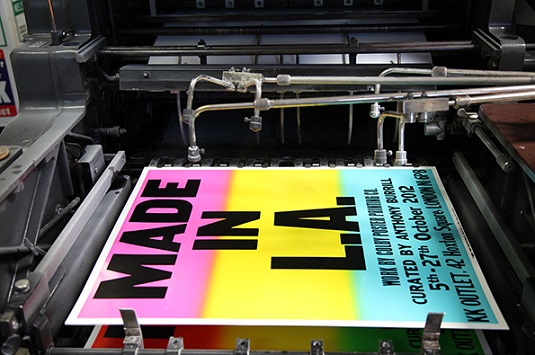 "Specializing in Political and Commercial Posters and Signage Since 1946" is not your average printers USP, but the Colby Poster Printing Company are not your average printers. Since setting up the as a family run business, they've built up a reputation of producing eye watering colourful posters using traditional printing methods in their native L.A.
Anthony Burrill – who's known for a poster or two – has curated the Made in L.A exhibition; a collection of some of the idiosyncratic printers best work at K.K Outlet. Colby Poster Printing Company's breadth of clients range from cult fashion boutique Colette, curators Reference Library to good old For Sale signage.
The fluorescent extravaganza provides the perfect pick me up for a drizzly London afternoon.
::
KK Outlet | 5 – 27 October 2012