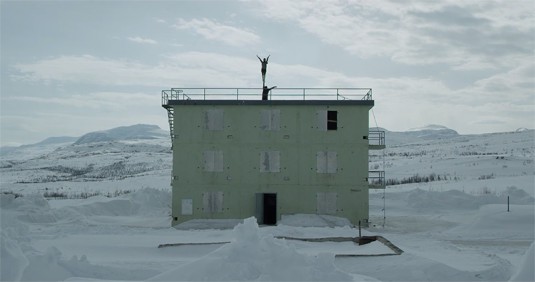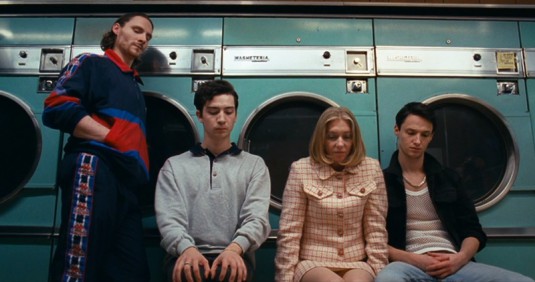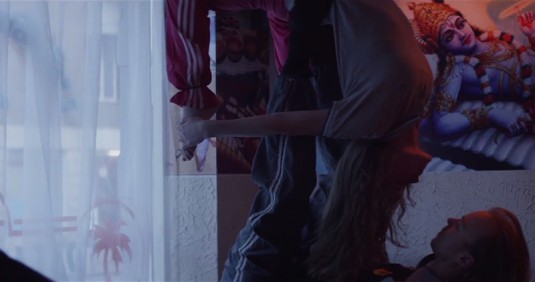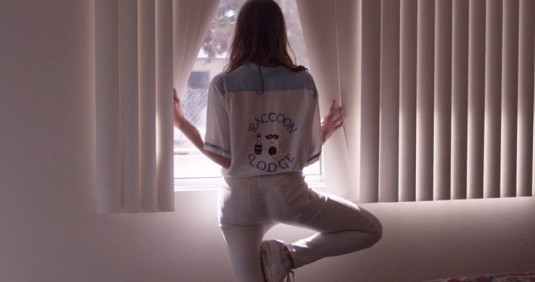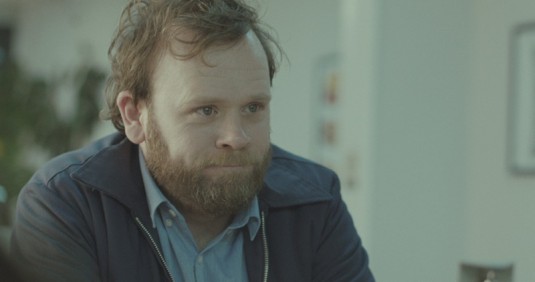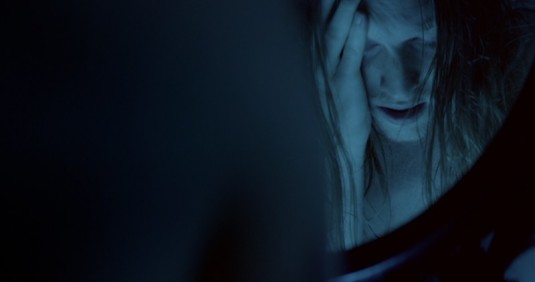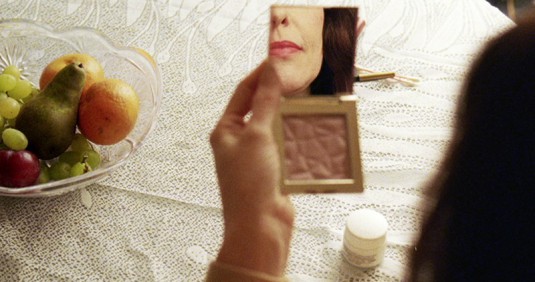 Early on in their creative careers, Chris Toumazou and Kiran Mandla made a critical decision. That decision is now paying off. Rather than take their chances in the employment market after graduating, the pair invested their time to set up COMPLUSORY: a creative production company in 2013.
Within a short period of time, Chris and Kiran have gone on to sign several emerging directors up to the COMPLUSORY roster, produced for an array of musical talent including, Tropics and My Panda Shall Fly, as well as balancing the books with more commercial ventures.
Part of the COMPLUSORY success story can be attributed to early recognition by industry, where they've received several nominations from SXSW, BBC Music Video Festival, International Music Video Festival Paris and UKMVA.
The tenacious duo took some time out of a very busy schedule to fill us in on their love of music videos, working highlights thus far and their take on branded content.
Q) How would you describe COMPULSORY and your practice?
CT: We're a creative production company working in a number of formats from Music Videos, Branded Content and Advertising as well as now starting to develop longer form projects.
KM: We have an exclusively represented roster of directors within the UK and also internationally based, with production and creative development at the core of our day to day at COMPULSORY.
Q) You launched the company relatively soon after graduating? What inspired you to launch your own agency / business?
CT: We were inspired by our personal visions as filmmakers. We wanted to develop in an environment where we had full creative control and provide a similar freedom for other directors whose work we admire. In essence curating a collective.
KM: Production is a similar structure within every company, but what has made us stand out is our creative approach. How we develop each project is down to our talented directors and COMPULSORY as a unit.
Q) COMPULSORY represents of collective of filmmakers, animators and artists – all with a complementary aesthetic and style. How did you form an 'ensemble' team in the first instance?
CT: It's a conscious decision on our part and our tastes, a lot of thought has gone into selecting who exactly we feel is a 'COMPULSORY' director.
Q) The COMPULSORY catalogue brings an understated glamour to everyday and ordinary environments such as launderettes, corner shops to council flats. What informs that aesthetic style?
KM: I would say we've always encouraged doing things a little differently. It's a result of each director's eye that informs them and what you see on screen. There's no real answer to this question unless we break it down to specific directors but, there is a sense of heightened realism that we've been heavily inspired by across the board.
Q) Music Videos seem to be a core thread of your work. How important is this culture to you – both inspirationally and informing your wider work?
CT: Music videos have been how we cut our teeth in the industry so naturally we have love and passion for the medium. It's probably one of the most encouraging spaces for our directors to explore and experiment as it's a fast turnaround within production. I wouldn't say they've informed our wider work, as our creative patterns are quite varied.
Q) Are there any particular creatives from music to visual artists or actors that you would like to collaborate with?
CT: Of course! I think each one of us has a bucket list. Personally speaking, I'd love to work with Mount Kimbie, for me they're one of my favourite artists. Also when it comes to actors, Eddie Marsan but then this is just me.
Q) What's the story behind COMPULSORY at SXSW15?
KM: COMPULSORY director Max McCabe was selected out of more than a 1000 entries for his video we produced for 'Musicbx' by Moody Good released on MTA records. The piece gained a lot of traffic online hitting over 100K views within a week. It was a strong concept and something which is something we pride ourselves on with our output of work.
CT: This was our second experience of SXSW as we were selected prior the year before with a piece I directed for 'Opening Brace' for My Panda Shall Fly. Austin is an amazing place and the people that make up SXSW are incredibly passionate about creative films. It was a massive honour going out there again and stuffing our face with BBQ.
Q) As a director what films influenced you growing up?
CT: I've always had a very active palette for different types of films and watch about 5 a week and have done for as long as I can remember. It depends, I love Bertrand Blier who did 'Les Valseuses', Jodorowsky movies, '80s comedies like 'Fletch', just the most random dietary variation of cinema probably out there.
Q) You produced a spoof ad that went viral a while back, which got the company initially rattled. Why did you choose the brand in question specifically and what was the motivation / inspiration to create the ad?
KM: We're not really able to talk about this too much or specify the brand. The motivation was for COMPULSORY to get into commercials and show we could compete with more established production companies at the time. We knew we had to pick a brand that wasn't as successful in its current marketing campaign.
CT: A lot of people do spec commercials for established brands that have a huge incredible team behind them. We knew by picking one whose image was in need of a change, would essentially give us more of a plausible boost publicly and therefore conceptually too.
Q) Your work spans music videos, branded content to more traditional advertising. How important is it for filmmakers and production companies to have a diverse portfolio?
KM: It depends, I'd say it doesn't really, more about doing whatever it is you do – well.
Q) Branded content is a growing market, with many production companies creating content, but it's also a potentially precarious one for brands if not done well. What do you think is the future for branded content? Will it replace traditional advertising?
CT: I think branded content is a growing market for a number of reasons. It's definitely here to stay and equally it's an expansion on how modern advertising has interacted with audiences. It's aimed at our generation, so I think our age and attitudes have helped decipher it effectively for clients of COMPULSORY.
KM: A lot of people use 'Branded Content' as an umbrella term, truth is there are different types of such content and the effects of which all have a different outcome. The formula is in choosing the right one and then the best bloody idea!
Q) Since setting up COMPULSORY, what's been your highlight so far?
KM: Seeing our hard work being so well received. In such a short space of time, it's really a huge thing for us to be recognised with such accredited festivals like SXSW, being selected both in 2014 & 2015 and the UKMVA's (again twice in 2 years). It's not about the award itself but that our output has been engaging with audiences alike on such a scale that really hits home for us. There's a real sense of family with our collaborators that we aim to keep expanding on, whilst we enjoy working on projects to come and making them better and better.
Q) And what's been your biggest challenge?
CT: Starting at a young age for sure. There's a sort of fear in young people coming up for others who are long established. We have less to lose and as a result put our faith in ideas that are fresher and more unique.
Q) What's next?
KM: We've started expanding in our approach as a production company in a number of ways, with some exciting things to set in motion for the next few years. We'll let you know very soon…