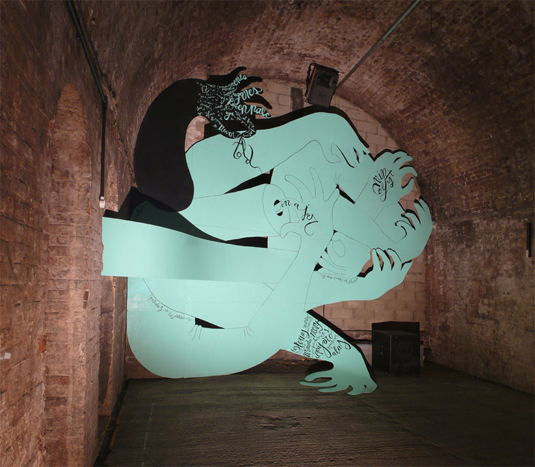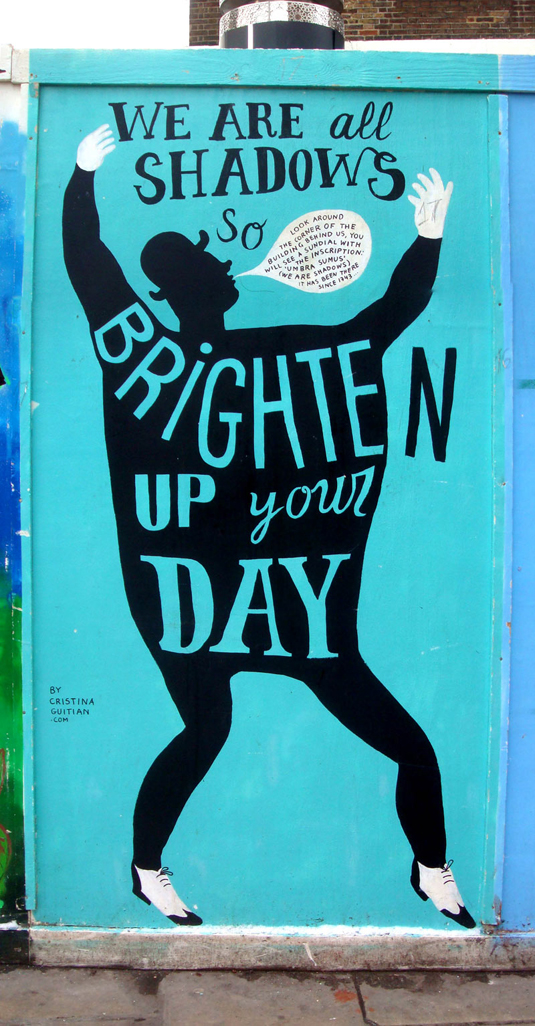 Recent work created for the recent Art In Industry exhibition and CIDA from friend and fabulous illustrator Cristina Guitian.
Did you know that the Jamme Mosque in Spitalfields was originally a French Protestant Church before becoming a Methodist Chapel, then a Synagogue before it finally became a Mosque? I didn't either, but I'll let Cristina tell you all about it.
Check out the making of the humongous Knotted Arms installation piece in the video above. Cristina's work is always a visual treat. With The Art of Football illustrations for Nike (see website), you know she knows nowt about football, but the work proves that's probably a good thing. John Terry for England captain anyone?