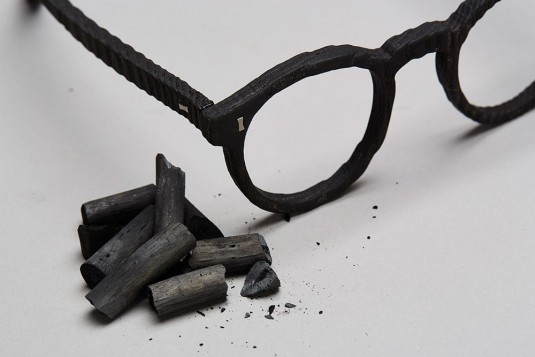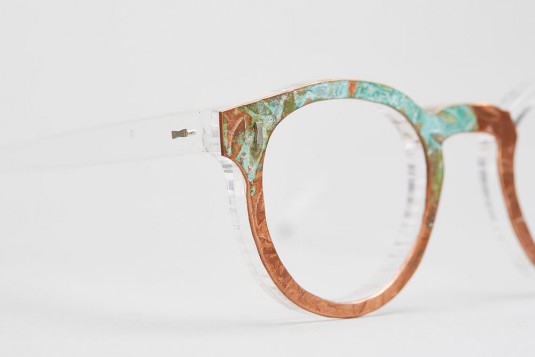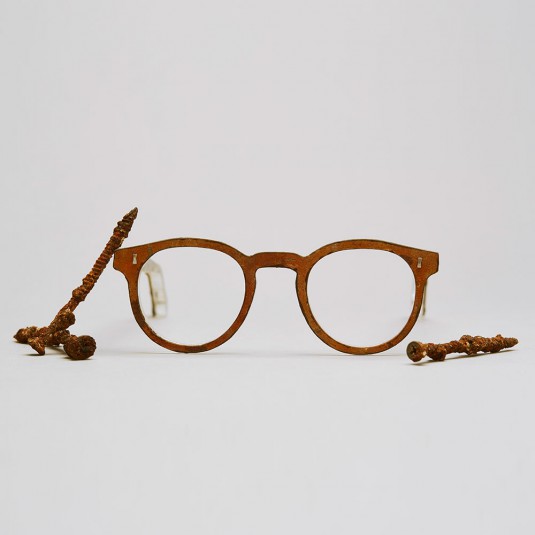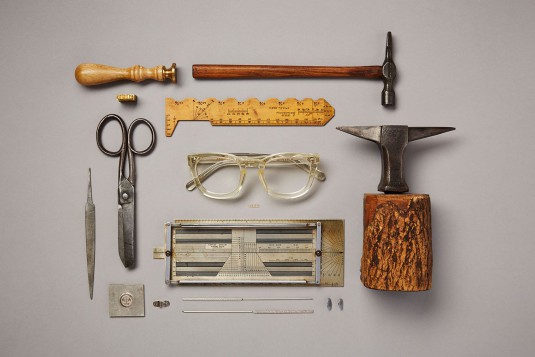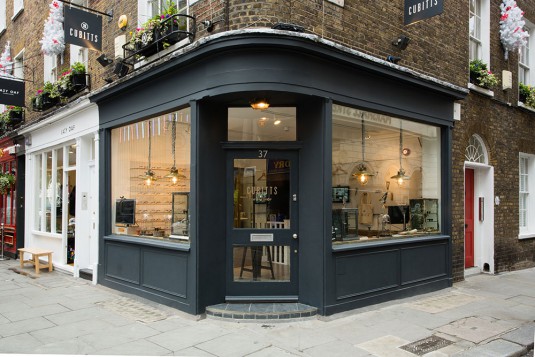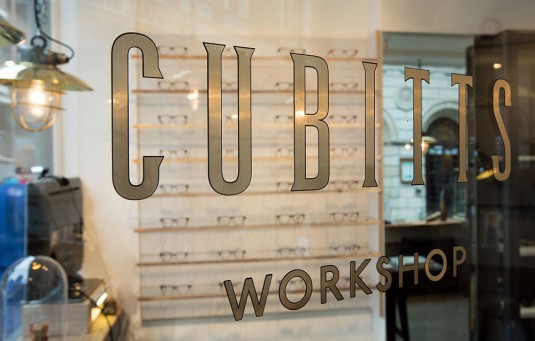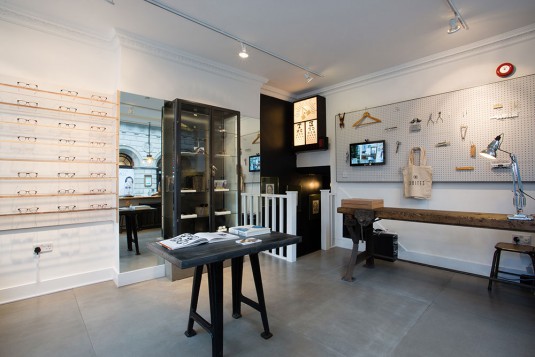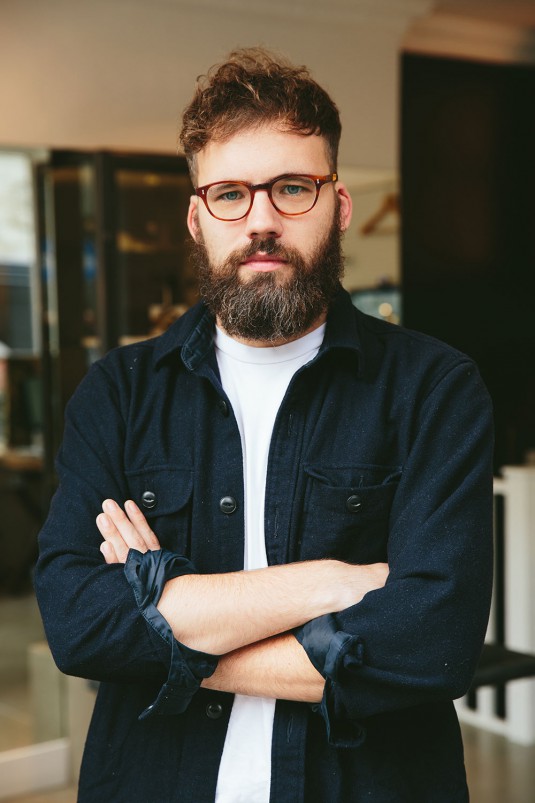 In recent years glasses have become de rigueur, denoting a range of shorthand cultural stereotypes from archetypal 'creative' with think rimmed glasses, techie nerds, to round spectacled 'hipsters'.
While seen as the latest fashion accessory, they remain a necessity for many. Like any growth industry, glasses production has become victim to mass production, and the subsequent creation of cost costing manufacturing.
Tom Broughton doesn't believe that you need to forsake design and quality for price. Passionate about championing the legacy of frame design and making, the Cubitts founder feels it needn't become a long forgotten practise.
Tom and his team at the Cubitt workshop work in a range of styles: from bespoke, made-to-measure frames that go through a fifty step craft process, to fusing traditional practice with hi-technology.
We caught up with Tom to get the full picture about the 'glasses making' business.
Q) Tell us a bit about Cubitts…
We're a British spectacles and sunglasses company who are almost two years old. We're trying to revive the dying British art (and science) of spectacle craft and fitting. And to do so in a very customer oriented way, with a tightly curated range and very fair pricing.
Q) How would you describe your brand in five words?
Understated. Detail oriented. Spectacle obsessed.
Q) What sparked your interest in designing eyewear and where did you learn your craft?
I guess my love of spectacles. There's few things that you can wear that are so individual and personal. Plus they have the added bonus of allowing you to see. In terms of the actual making, I'm being taught by one of the UK's finest master frame makers – Lawrence Jenkin – who's been making frames for fifty years. There aren't many master frame makers around, and I think it's important that we ensure we preserve this hallmark of British craft.
Q) What was the inspiration behind launching Cubitts as a business?
Although London was the optical capital of the world until the middle of the last century, there's surprisingly few British eyewear brands. We wanted to build a company that celebrated this heritage. Also, we don't see ourselves a fashion brand – we want to produce classically designed, really well made frames, and do so in a simple and transparent way.
Q) Since setting up, what's been your highlight so far?
Sitting on the tube and seeing three people wearing our frames was pretty great. Also finding out the Hollywood actor Stanley Tucci has been wearing Cubitts (which he paid for) and we didn't even know.
Q) And what's been your biggest challenge?
Probably growing without compromising on what we do. For example, I'd love to introduce hundreds of styles – we've designed a lot. But I think curation is extremely important, so we want to try to limit our range.
Q) Cubitts offers a bespoke service – what's the general state of play with the artisan production of glasses in the UK / globally? And is it sustainable [as an industry] or is it quite prohibitive because of price points?
In the UK, almost non-existent. There are only two places in the country with the ability to produce commercial runs of frames (and even then, very small runs). For bespoke frames, things are a little better as there's a small network on makers. But we're still few and far between. This is one of the reasons we're slowly and carefully trying to build up our own production capabilities.
Q) Your particular production methodology mixes technology along with handcrafted processes – over a fifty crafted stages of production over a period of six weeks. Can you give us an overview of what such a process entails and why it's necessary / integral to your brand?
Without getting too esoteric, the main stages are cutting the frontpiece, adding the shape and details (the base curve, the bridge), milling out the groove and space for the hinges, 'shooting the sides' (adding the metal rod to the temples), and lots of hand filing, polishing and love. Most of these stages are done by hand. We don't do things in the easiest way. For example, our hinges are 'pin drilled' with our custom Cubitts rivet. This takes more time and skill than the 'heat sunk' hinges used on most frames. But we thinks it's more elegant and versatile – it's possible to re-pin the hinge if someone breaks a frame, for example.
Q) Each of your frames are named after streets in Kings Cross. Was there any particular significance in starting the business there?
It's where I've lived for over a decade, and it's a corner of London I adore. It may be rough around the edges, but there's a real depth and honesty to it. It's also where the three Cubitts brothers were based, from who we take our name (they were Victorian engineers and architects, who transformed construction in London).
Q) Google famously launched the 'Google Glasses', which hasn't successfully resonated with the general public at large at present. What do you see as the future for eyewear beyond its practical means? [ie technological improvements / trends etc]
3D printing will become important for the industry. We've been experimenting with 3D printed frames for a couple of years, and while the materiality isn't there yet, it's improving at such a rate. We've recently 3D printed a range of metal bridges, in metals such as titanium and stainless steel.
Q) Who is your favourite famous glasses wearer and why?
Aldous Huxley wore some pretty great tiny round eyes. And when he was on his death bed, he asked his wife to inject him with a huge dose of LSD. So it's hard to top him.
Q) What was the last book you read?
'Thinking Fast and Slow' by Daniel Kahneman was a great read – it seems to cover everything, from how the human brain works, to why we behave in certain ways, to how to feel happy. Sadly nothing on spectacles, though.
Q) What's on your current playlist?
The Nils Frahm 'Late Night Tales' is a pretty remarkable compilation, and purrs with a lot of stuff I'm listening to at the moment. I'm a huge fan of ambient and classical music, although I'm often told off by our team for playing it in store. Apparently a 42 minute instrumental based around the idea of repetition isn't very commercial.
Q) What's next?
We'd like to slowly expand – opening new stores, continue to develop our production skills and invest in researching new materials. We were recently invited by Tom Dixon to take part in his 'Multiplex' event at the old Selfridges hotel, and as part of that made some experimental frames.