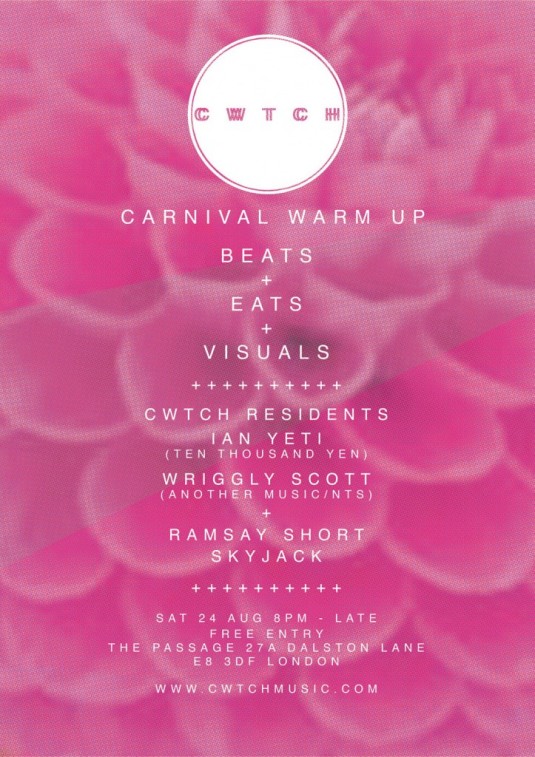 Anyone in the 'know' knows that Notting Hill Carnival is a serious business. Before the soundsystems have even finished being wheeled onto the backs of lorries, preparations for next year begins – the Bacchanalia ladies will tell you.
Now before taking on any major activity – such as dancing your arse off all day – a good physician would advise an adequate warm-up and stretch, so be wise and limber up at the CWTCH warm-up do.
They'll be offering all the necessary prep for a booty shaking carnival weekend in the form of beats, eats and visuals, but in the meantime, let the training commence with the CWTCH mix. Now, one, two, three, four.