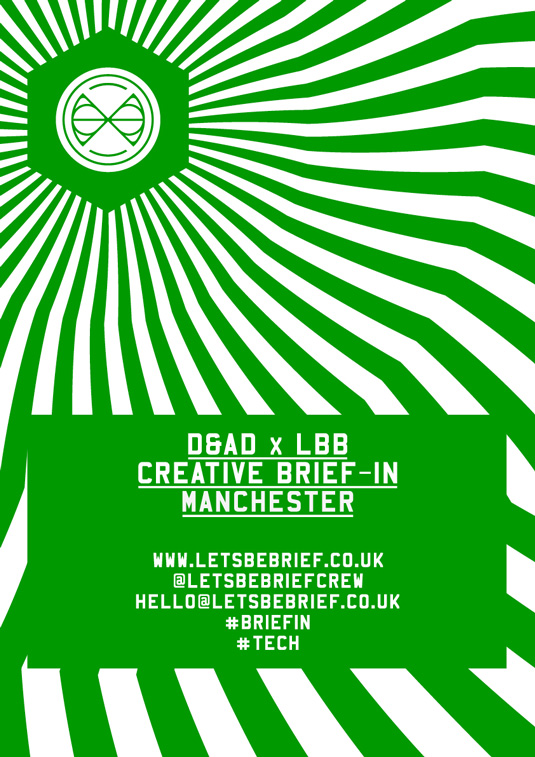 Manchester is the third destination of our D&AD & LBB Creative Brief-In collaboration tour, where we'll be continuing the technology theme.
Guest speakers sharing their thoughts on the subject include Adam Todd from magneticNorth and Tom Bradley of BBC Knowledge and Learning.
Round two of the workshop programme features our Brand You workshop session and a creative brief challenge for attendees with a chance to win an illustrious prize. Both events are free to attend and are open to all students, recent graduates and under 24s. Sign up on the D&AD site to attend.
::
Wednesday 30 October, 2013 // 12.30pm – 4.30pm // The event is running as part of Design Manchester 13