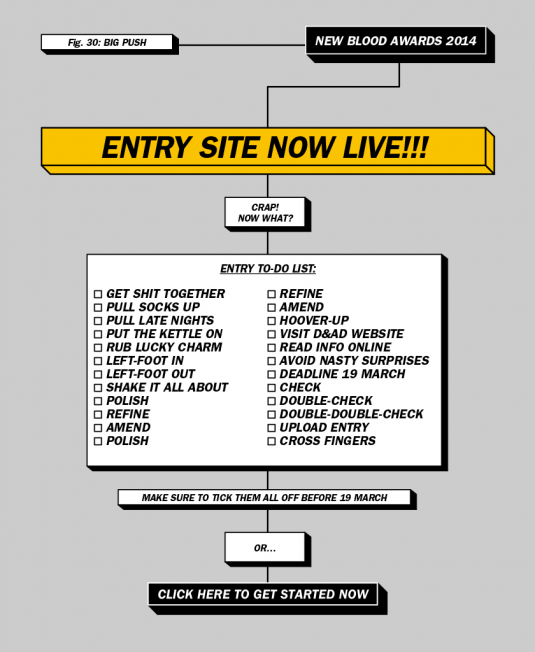 It's February 20, which tells us that a) we'll be saying "Happy New Year!" before we know it, and b) the D&AD New Blood Awards 2014 has only four weeks to go.
As the poster suggests, the Entry Site is now LIVE, so if you've got your shit together it can be posted in all its splendour. If you need to pull your socks up, as most of us do, you've got a calendar month to get in the game.
With twenty briefs to choose from, this really doesn't need a sales pitch, so skates on, thinking caps donned, insights at the ready — it's time to Make Your Mark, which if you don't know already is the name of the brief we've curated with the good folks at D&AD. Ok, we take it back about the sales pitch, now Go!!