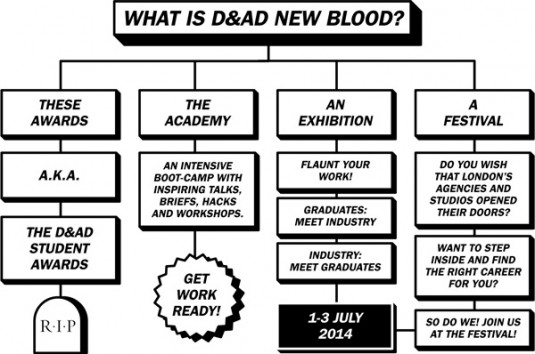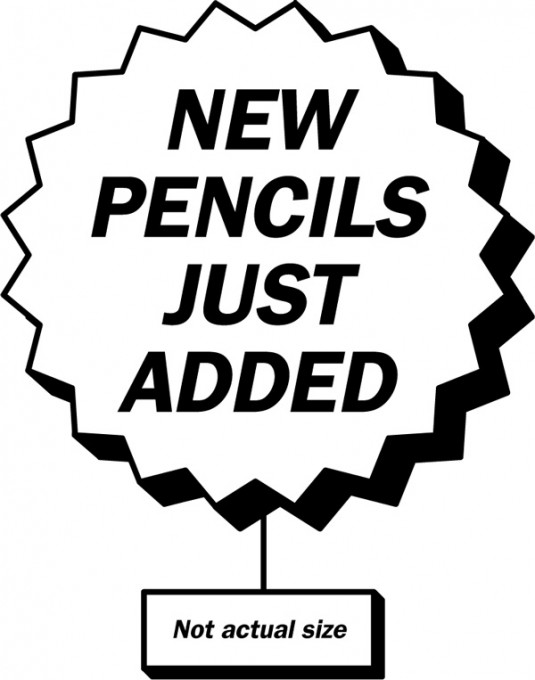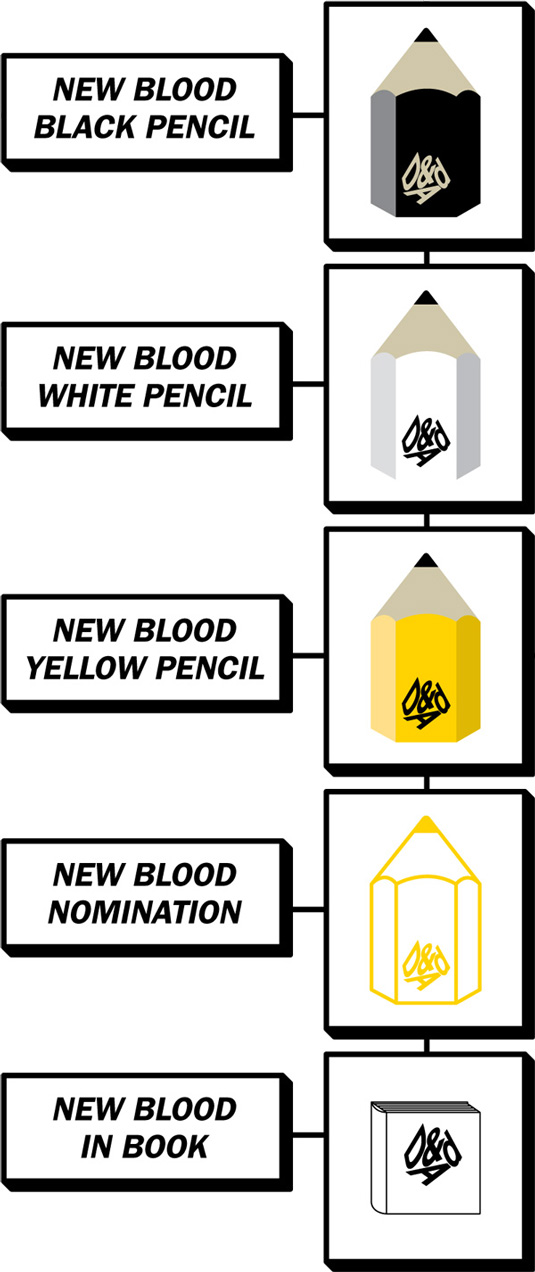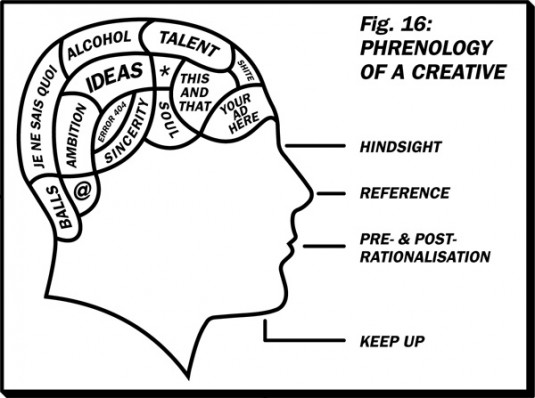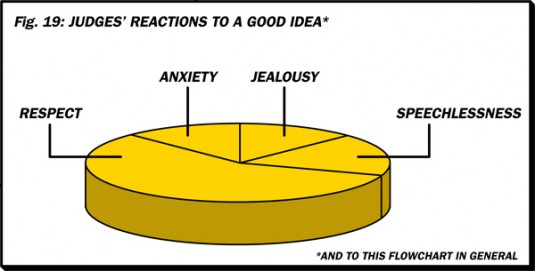 It's that time of year again, when young creative types from here, there and everywhere decide to take a shot at winning a D&AD New Blood Pencil.
We are particularly happy to have contributed to the D&AD 2014 Make Your Mark brief: Tell Don't Sell, helping the next set of creative masterminds communicate just what makes them the creative superstars they are, minus the boring sales pitch and even duller bullet pointed CV.
If this tickles your fancy and you're interested in entering this year's D&AD New Blood Awards, stay tuned – as over the next few months we shall be giving you lots of brain food and doses of inspiration to help you along your way.
Apart from winning an illustrious pencil, some serious shoulder brushing kudos, and a load of other goodies, you'll also have an opportunity to snag a placement at some of the top agencies in the world.
The next step though is down to you; starting with downloading the brief from right here.
Good luck. We look forward to meeting the winners next year at the D&AD New Blood Awards Ceremony.
::
Infographics by Craig Oldham