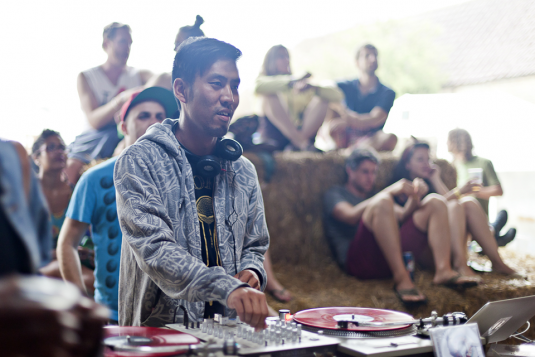 Some journeys require an adventurer to create their own map. Carving out their route step-by-step, as they explore a path less travelled, with the final destination as yet unknown. This is part of the thrill.
Lyrix Organix founder Dan Tsu is one such individual, creating a venture that combines Dan's passion for music, events and education within an organisation that supports young artists in what could be described as a '360 offer'. While facilitating workshops in songwriting, DJing and enterprise, opportunities for artist exposure also arise, care of Lyrix Organix' residency at Glastonbury festival and other portfolio events.
Having began life in 2009, the Dalston based company has since developed an impressive alumni with the likes of Ed Sheeran, Michael Kiwanuka and Kate Tempest to name a few.
We caught up with Dan to learn more about his latest project Unfold, trusting ones instincts, and what this music connoisseur keeps in his essential DJ bag.
Q) Tell us about Lyrix Organix…
Lyrix Organix is an event production company that explores the diaspora of lyrical performance – from spoken word to hip hop, grime, folk, blues and beyond. We are restless alchemists that experiment with live performance, breaking down the boundaries between artist and audience. All the while we have a strong focus on youth education and charity work to deliver important messages in exciting ways.
Q) What was the impetus behind launching your own brand / business?
A stage is a canvas. I wanted to see more promoters make brave decisions and think artistically about how they present live music. I was also keen to explore the roots of Hip Hop in ways that were accessible to a wider audience. By building a strong brand ethos it ensured that all artists carried positive messages in their music or poetry. Lyrix Organix was launched in 2009 as an antidote to the norm, and a flag-bearer for the exceptional.
Q) Since setting up, what's been your highlight so far?
Everyday feels like a highlight to be honest – it was never meant to be more than a hobby. Obvious highlights include Ed Sheeran's first Glastonbury gig (at our MSF charity collaboration, 2011), Kate Tempest's headline show at Glasto (our venue The Rumshack, 2014) and Lyrix Organix: Relay (a 360 degree outdoor tour at London 2012 Showtime Festival). Other highlights are just surreal, such as Will Smith's surprise cameo at our workshops at the Mayor's Office.
However the realest highlights frequently happen when individuals – artists, workshop participants, staff – tell me what a difference Lyrix Organix has made to their life or art. You cannot beat that feeling that you've made a lasting impact on someone.
Q) And what's been your biggest challenge?
Funding is our biggest challenge. As a small team we are so committed to creating outstanding events and workshops that we often prioritise this over commercial projects, funding bids or chasing sponsorship. It can be hard to balance this with business needs that are necessary for growth. If nothing else, it's important we grow to offer more opportunities for the swathes of young talent that knock on our doors.
Q) What advice have you been given that has resonated with you? And knowing what you know now, what insight would you share with developing artists?
If you do what you love you will never work a day in your life. I count my blessings to spend my daily life pursuing something I believe in, that makes a difference to people (in a small way) and puts a roof over my head. After working plenty of random shit jobs, these blessings ensure that I rarely stop working but I love every second of it.
Developing artists… trust your instinct! Because tomorrow (or even five years) you will be proven right. As an artist you have a creative duty to trust yourself. Practically speaking, this includes getting a job or qualification to supplement your creativity. The only reason I'm here with Lyrix Organix is because I knew I was working those random shit jobs for a goal. I'm now living that goal.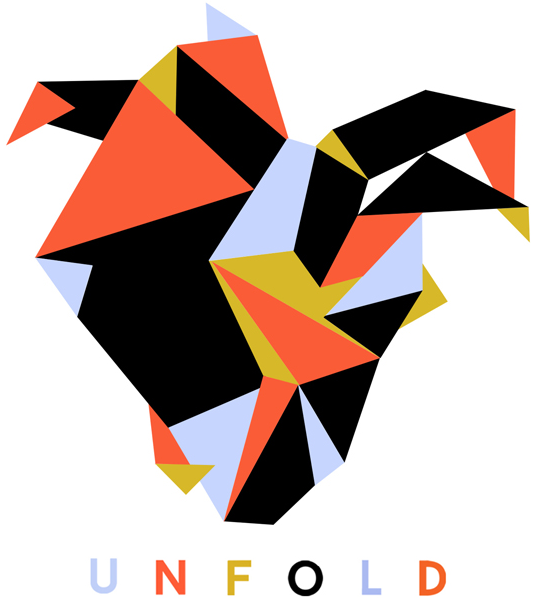 Q) LO has a DIY ethos and it is aptly illustrated in your most recent venture: UnFold. Can you tell us a bit more about the project?
UnFold is our future! In essence 'Lyrix Organix: UnFold' is a multi-disciplinary youth project that gives platforms to emerging artists and is rooted in spoken word… but 'unfolds' into a world of live music, illustration, design & digital.
Over the last 18 months we've developed 'UnFold' with three outstanding young poets – all under 22 years old and cherry-picked from various youth projects we worked at. We invited them to collaborate with the London String Collective – who compose and perform in 'UnFold'. Together we've performed at Kings Place Festival and TEDxBrixton.
It's strongly DIY because we have been victims of arts funding cuts – but determined to make it happen anyway! However we cannot do it without the support of you and your friends. Which is why we launched a crowdfunding campaign via Pledge Music to raise £5000 in 8 weeks. Check it out. It's pretty damn cool with some amazing exclusives in return for people's support. Please get involved, it will make a real difference to our work!
Q) How important do you think working collectively through collaboration is for creative industries?
Lyrix Organix simply could not exist without collective-thinking or collaboration. Whether it has been artists, charities, friends or volunteers – they have ensured our brand has grown over 6 years with negligible finance. As creative businesses increasingly fight for scraps of funding – or try to stand-out in crowded markets – the economy of ideas and people becomes crucial to success. This is why UnFold's crowdfunder is so important to us. If we can pull together our collective network then we can launch this unique project 100% independently.
Q) You're known for putting together a mean set. When packing your DJing bag for a club set, what essentials do you like to have in your collection and why?
Dancehall and Reggae is an essential! Buju Banton, Beenie Man, Supercat… the energy of Jamaican bass culture is the root of our new DJ/MC spin-off 'Sub:System' (and my heart). However I like to take audiences on a journey of pirate radio culture – including Hip Hop, Grime, UK Garage and Jungle. My cultural education I owe to pirate radio. However I'm always looking forward so I often drop future bass sounds into my DJ sets – Mumdance, Om Unit, Rabit. But it needs to be the right type of club!
Q) What would be the soundtrack to your life so far in five songs?
Damn! Deep question! Almost impossible to answer but here's an attempt…
– Marvin Gaye – I Heard It Through The Grapevine
– Notorious BIG – Gimme The Loot
– Buju Banton – Champion
– Kano – Ps & Qs
– Omni Trio – Thru The Vibe
Q) What's next?
Next we're fully focused on developing 'Lyrix Organix: UnFold' to become a financially sustainable adventure that is seen worldwide as a flag-bearer for young lyrical UK talent. We want to do this in imaginative new ways – which may include apps, boutiques and outdoor 360-degree tour productions. Watch this space!
::
You can find out more and support the Unfold project by visiting Lyrix Organix Pledge Music page here.