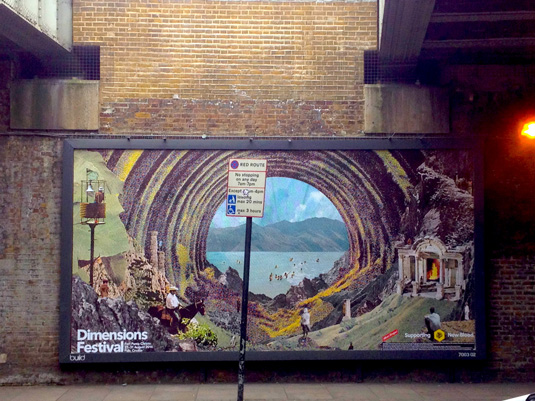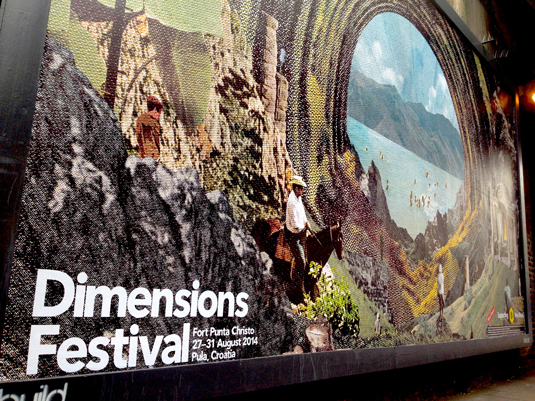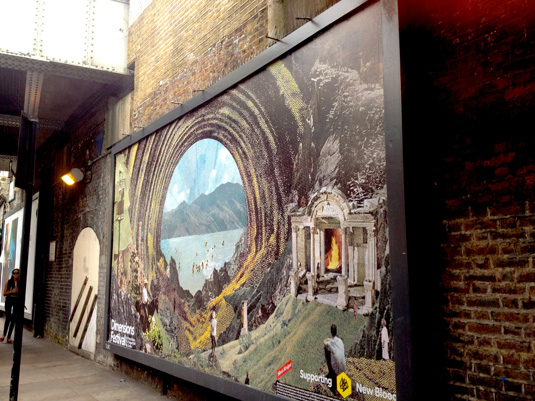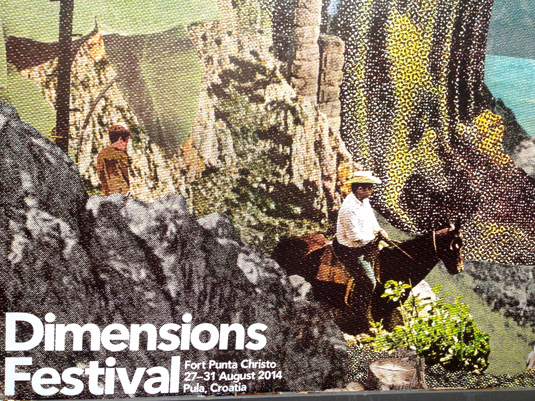 Dimensions Festival recently partnered with D&AD in order to unearth promising and exciting new designers, and to offer them support by displaying their work in an unconventional space with plenty of footfall – a 20 foot billboard in the heart of Shoreditch.
Strictly speaking, there's nothing 'unconventional' about a 20 foot billboard, but there is something to be said of a conventional advertising space that does not subscribe to advertising norms.
For one, it speaks to a consumer class that doesn't like to be sold to. They do however, respond well to cultural capital – as long as it feels 'right'.
For these reasons, the Dimensions brief asked applicants to break away from traditional billboard advertising to create something truly exciting and original that was inspired by Dimensions Festival.
The chosen design is by Aldous: a 3rd year graphic designer at Manchester Metropolitan University. The piece is an interpretation of the euphoric pictures of past Dimensions festivals that depicted an array of beautiful beach scenes and incredible landscapes.
While creating the piece, Aldous was inspired by some of the musicians performing at the festival. He used over one hundred layers to feature the intricate details in their music, in turn creating a textured, compelling piece.
Yes, there were brand stipulations. Yes, there was a target market (24 – 35 years of age). No, Aldous and the other entrants didn't have to make the logo bigger. Because a 'big brand experience' needn't come with an oversized logo and a cheesy strap-line. It just needs to be 20-foot wide and actually mean something.
::
Dimensions Festival // Midday, Thursday 28 August – 6am Monday 1 September, 2014 // Fort Punta Christo, Croatia