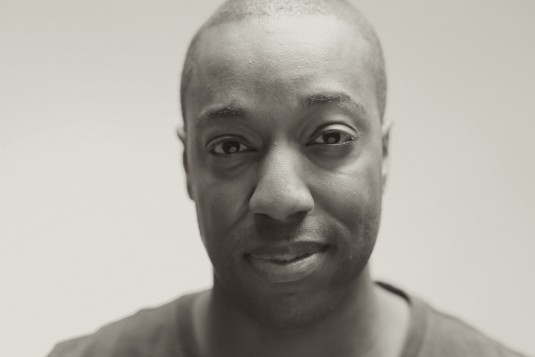 When it comes to cultural exports, film remains a potentially potent and extremely profitable medium. Having flourished in recent years the UK film industry has been a beneficiary of the sector's success, partly due to tax incentives making shooting in the UK, and a more attractive proposition for both UK and overseas production companies. However, even with the growing revenues, up-and-coming UK filmmakers still often struggle to raise finance for projects.
Writer, director and University of Greenwich grad Dean Leon Anderson, trained under the tutelage of BAFTA nominated film director Yann Demange. Dean has since taken the matter of jump starting his career in his own hands, setting up a production company Velvet Gold Pictures in 2012, and producing several short films, including Grace, Jasper, Ribbon, and Class 15.
Dean's work has been selected several times for the London Film Festival, and was nominated in 2015 for Best Narrative Short at Pan African Film Festival Los Angeles. As well as creating short films, Anderson also works commercially, shooting adverts for the likes of Universal, Virgin Atlantic, Microsoft and Kiss FM.
We caught up with Dean to find out how he initially kick started his production company, his influences to date and the low down on his latest venture.
Q) Tell us a bit about yourself…
I'm a film writer, director from London, and a self-confessed cinephile, passionate about cinema old and new.
Q) What was the impetus behind setting up your production company Velvet Gold Pictures?
Velvet Gold Pictures started a little while after the UK Film Council was abolished. I was tired of applying for funding and being told there wasn't any for short films. I realised I'd never make anything if I continued down that depressing road. So I began to collaborate with filmmakers like Shereen Billings (producer), Steven Heycock (cinematographer) and actors I knew who were interested in making projects happen. So we all worked and supported each other in making productions without the need to wait for funding and approval. The team has grown, and we are now on our fifth short film, made a couple of promos and we're focusing on a feature film.
Q) You've created a business around your passion. What has been your most exciting accomplishment so far and the most challenging?
Every production has different challenges. I've come to expect them now, whereas when I first started out I'd panic the minute something went wrong. But the most challenging part of what I do is usually the money side. Lack of funding can limit you to what you want to accomplish with your work. I edit my own films, not because I enjoy it, but for financial reasons. I was very proud to get on the B3 Media talent lab programme last year. I wrote a script, which they liked, and it was selected to progress into a short film after a few new drafts. I worked with executive producer Marc Boothe and his team on the project. I'm so used to doing pre-production all alone, so it makes a change to have experienced people overseeing the film.
Q) Your work spans music videos, branded content to short films. How important is it for filmmakers and production companies to have a diverse portfolio?
I do think it's important to learn other crafts. I can still use a commercial or music video to tell a story in the same way I can with a film, and also learn new tricks. Some of my favourite directors like Spike Lee and David Fincher have a background in films, promos and music videos. As films take so long to get off the ground, it's also good to keep up your directing skills with promos and music videos.
Q) What advice would you give other creatives wanting to start their own independent ventures?
Watch independent movies, and see what is possible within a low budget. When you start out, you won't be making Avengers. So think about what you can do with what you already have. If your dad owns a bar, or your friend has access to an office, that's great. Use those. Think about what you can use and borrow, and write a great script around those things. It will save you a lot of problems when you come to actually making the film.
Q) Your short films have been selected several times for London Film Festival. Do you have plans for a feature film?
Yes, I have a short film called Class 15, which will be released later this year to film festivals. The short film is mainly one lengthy scene taken from my feature film script, so I envision it as a "proof of concept" towards a feature film project. I saw the film Whiplash recently, which I loved. I realised director Damien Chazelle did the same idea, introducing the characters and situation via a short film first to gain interest. I had a great cast and cinematographer on board of Class 15, so once the short is out there, I'll focus on the feature length version.
Q) What have been the most influential films on your career to date and why?
The films that have influenced me the most in no particular order are Psycho, Do The Right Thing, The Pianist, City of God and The Conformist. These films blow me away every time I watch them. The acting, cinematography, the direction, the storyline… Everything has been so well thought through. I obviously don't have those budgets, but I'll watch those films over and over again for ideas and inspiration.
Q) Perfectionism in creativity – a limiting force or necessary evil?
It can be both. Perfectionism can prevent you from getting your work out there. I know filmmakers that have spent years drawing their storyboards, and waiting for the right moment or money to come along to make their perfect film, only to end up without a project. Yes, I would love everything to be absolutely perfect too, and be very proud of every single frame I've put up on screen. But sometimes, you just have to let it go, and get on with it. You learn from your mistakes, and that's a good thing, so you need to keep productive.
Q) What are you obsessed with right now?
Right this very moment; I'm trying to work out shooting dates for my next shoot. Trying to get a lot of people in one location for two days is actually proving to be an impossible task, and is driving me insane.
Q) What was the last book that you read?
The last book I read was 'The Alchemist' by Paulo Coelho. It's an interesting and inspiring story. Someone gave me 'Start With Why' by Simon Sinek recently, which I've just started to read. It's too early into the book to form an opinion, but it came recommended.
Q) What's on your current playlist?
I'm listening to mixes from DJ Raphael. He mixes everything from hip-hop, house and neo-soul. I've discovered a lot of artist and tunes through his online mixes. He's well worth a google.
Q) What's next?
Release my new short Class 15 to film festivals and get writing again.