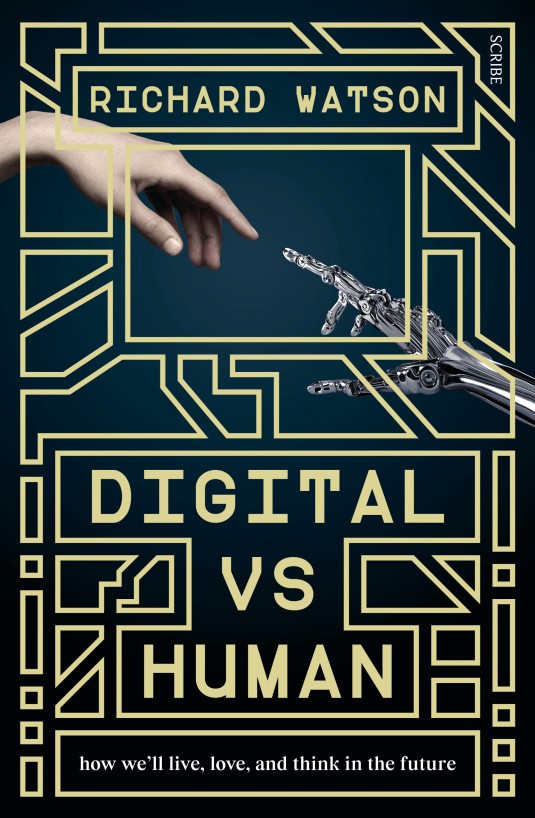 Richard Watson, author of Digital vs. Human invites us to take a critical look at 'how we'll live, love, and think in the future', examining the possible effects of technology on every area of our lives.
The next fifty years will be influenced by the relationship between people and technologies created by a tiny handful of designers and developers. These inventions will undoubtedly change our lives. But the question is, to what end?
What do we want these technologies to achieve on our behalf? What are they capable of, and — as they transform the media, the economy, healthcare, education, work, and the home — what kind of lives do we want to lead?
Join Richard Watson and Let's Be Brief's Stephanie McLaren-Neckles for some future gazing, followed by an audience Q&A.
ABOUT RICHARD WATSON
Richard Watson is a writer, speaker, and strategist who works with leadership teams to challenge existing thinking about what is obvious or inevitable. He works with the Foresight Practice at Imperial College London and regularly lectures at London Business School. He is the author of Future Files, which has been published in 15 languages, and the publisher of What's Next — an online report that documents new ideas and trends.
A limited amount of books will available to purchase on the day.
::
Digital vs. Human: how we'll live, love, and think in the future with Richard Watson // Fri 6 May ~ 1-2pm // Soho House, 76 Dean St, W1D 3SQ // Want to bag a complimentary ticket? Sign up to the LBB newsletter to be eligible for LBB events at Soho House Group.
LBB newsletter subscribers book your ticket here.
Article cover art c/o Stanislaw Fernandes.