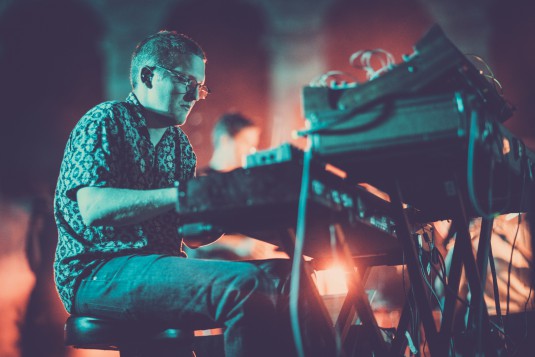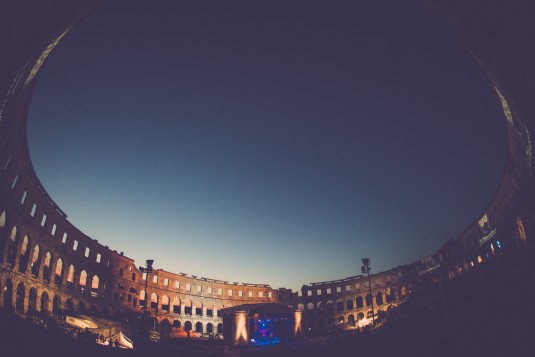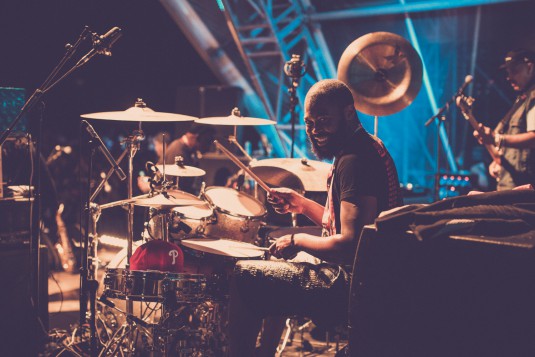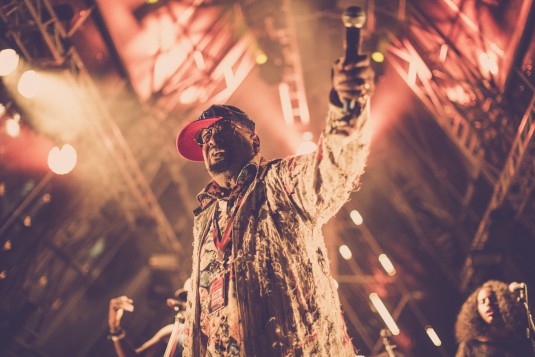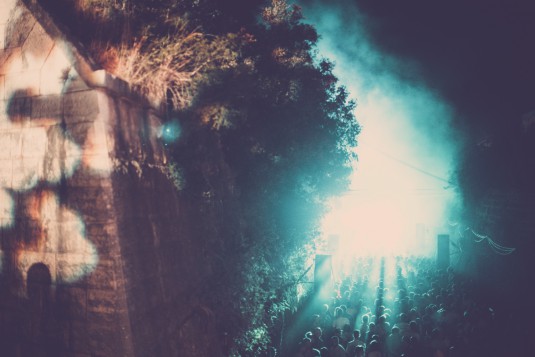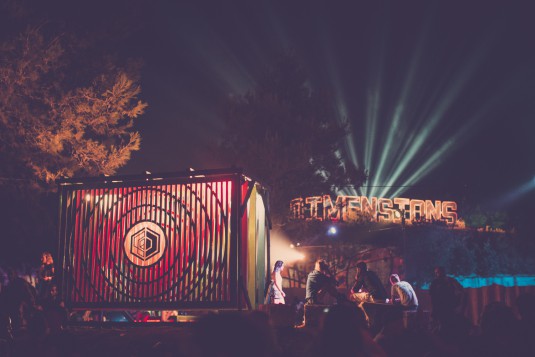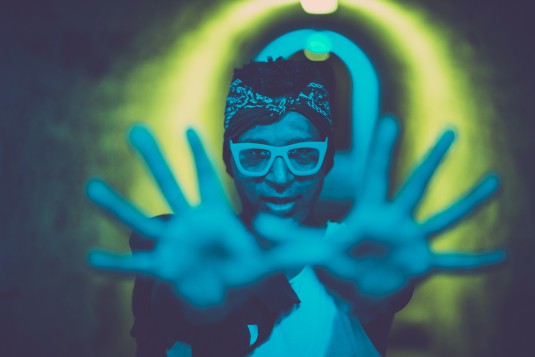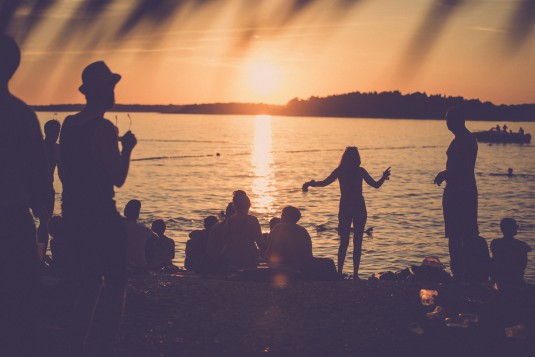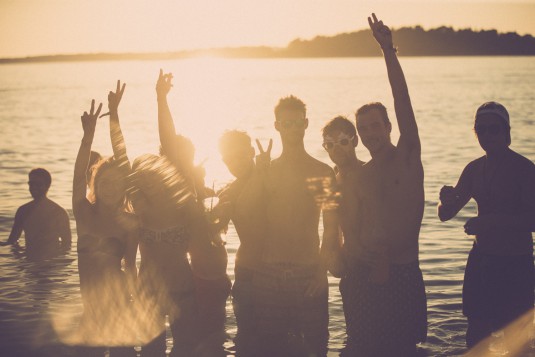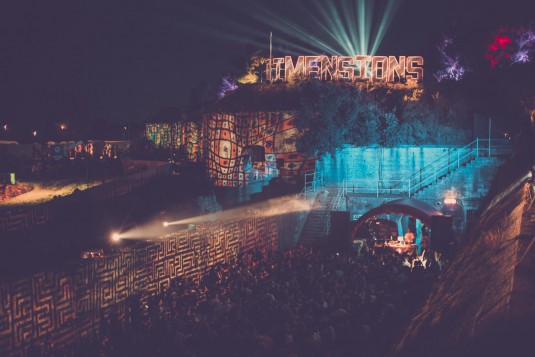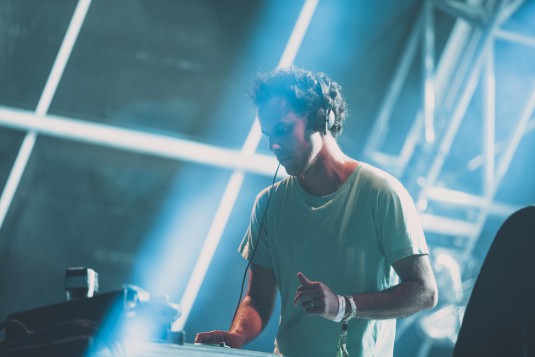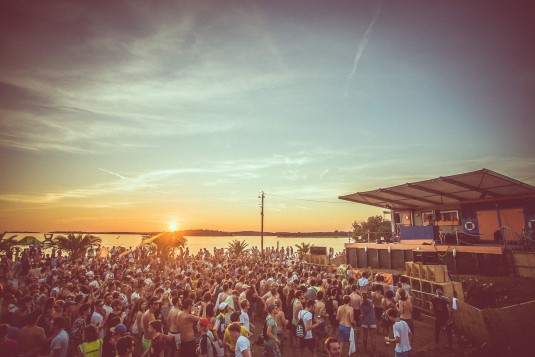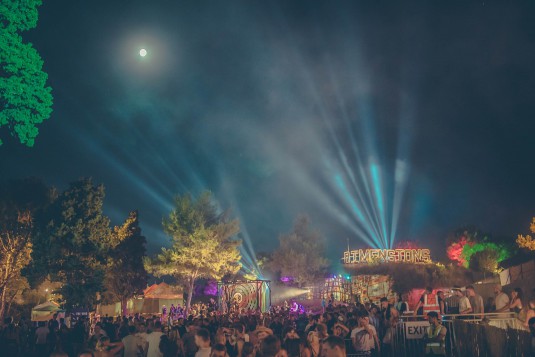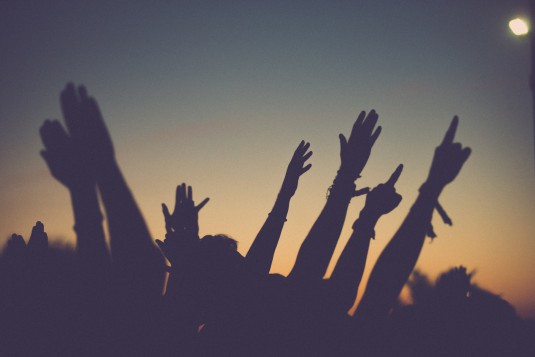 Dimensions Festival is one of the most exciting events in the Croatian festival calendar, attracting music aficionados from all over the European continent. Since 2012, Dimensions have become renowned for its impeccable lineup, location, sound specification and music policy — all synonymous with the kind of folks who take the role of 'selector' very seriously indeed.
We caught with Andy Lemay: Dimensions' marketing & promotions polymath and esteemed DJ / label owner of somethinksounds, to talk about savvy audiences, a commitment to talent, and why he never relies on hype.
Q) How best would you describe you role within the Dimensions set-up?
I'm the Marketing & Promotions Manager for Dimensions Festival overseeing Digital and Physical Promotion, Design, Partnerships and the International Launch Party series. I'm also one quarter of Dimensions Soundsystem, a quartet of DJs including the Bookers and Directors of the Festival.
Q) Location, Location, Location is everything, but bringing underground electronic music to an abandoned fort never seems to get old. What has been the feedback this year?
It's been amazing so far, I think we are all agreed in the office with this being our favourite edition and the same seems to be true for the artists, partners and friends we have spoken to…that's what they said to our faces anyway!
Q) Lineup, location, sound specification and music policy are the festival's major selling points, but what is often remarked upon is the vibe Dimensions manages to create. How conscious has the development of the community aspect being to the Dimensions brand experience?
I'm actually really happy to hear that and have it picked up on. The community aspect is completely vital to the success of Dimensions. We are an independent festival without the budgets of some of the competitors' festivals we are up against. What we do have is a worldwide network of music heads promoting and booking great lineups, releasing records we love and DJing the way we like who are also into what we do and many have now become great friends.
These people share the same values about how music should be experienced and their word-of-mouth storytelling about the festival has seen a wonderful worldwide community born. In no small part due to this network, Dimensions is now made up of less than 50% people from the UK and over half from all over Europe America and Australia.  It's a festival created for our friends essentially, and they have brought their friends — long may that continue. I think one of this years reviews summed up our customers best. "I distinctly remember a solitary voice remarking 'everyone's just so nice!'"
Q) You've built up a loyal fan base. Did you have a strategic marketing plan? And how important do you think it is for artists / creative businesses to be proactive in promoting their work?
I wouldn't say there was a strategy that has lead to having the crowd we do. I think the people who attend are a result of or Festivals ethos and we all share a common interest in good music, soundsystems and the artists booked. Dimensions music policy in many ways is quite niche and those who do know and love the Festival share the same love of the acts that we do. I would say its important to promote your art / events but the way you do that is the difference.
The people who attend Dimensions are very culturally savvy people who don't need to have "2-4-1 on cocktail pitchers" promotions thrown in their face to have the Festival sold to them. There is a base level promotion you need to do to make sure you are heard above everything else going on but we don't need to patronize our audience — they know what's what.
Q) Many creative industries have been able to benefit from relatively low barriers to setting up shop – but in the evens game, that doesn't appear to be the case. How do you see the events industry evolving over the next 5-10 years?
For us it will be to make sure the festivals are as good as we can possibly make them. We have some exciting innovations coming to The Fort for 2016 to make sure we are relevant and have a purpose all year around. We created the Knowledge Arena at the festivals two years ago, a space for music workshops and discussions. This will be expanded so the events are year round and provide a music education outlet alongside our partners CDR.
We are going to look into more ways to promote and support the artists we love all year round, as well as making sure we do our best to break our favourite new talent and provide a platform for them. We will be making some exciting changes to our worldwide launch party tour too. For us it's about diversifying, taking things we do well and seeing how we can support good music away from just the Festival events setting.
Q) What aspects of the design / culture scene (if any) influence your marketing style?
There are an incredible amount of talented individuals launching or making inroads against the odds with ideas and small budgets making a big splash because they are really good at what they do. Record labels that blow up due to good music not moronic marketing campaigns. Artists and DJs without a "promo" bone in their body getting their shine based on talent not hyped on Soundcloud play / Facebook 'likes', promoters throwing incredible intimate parties with the best DJs you have never heard of promoting in interesting ways without a Facebook "like and share" in sight. I think the idea that if the product you provide is good enough – better than the rest – you will find success.
You don't need to compromise or cheapen your brand in how you market yourself and I'm influenced and inspired by people who prove this point correct. As a festival we do make it hard for ourselves in a lot of ways. We are not booking hype acts to sell tickets — we love every act we book. Some may not be big ticket sellers at the time but we know people will come away discovering a new favourite act and that ethos of being true to what we stand for is key. Promoting amazing music to be played on the best possible systems in a truly unique venue is at the core of any marketing / promotion we do really. I guess that's the ultimate influence on what we do from a marketing and promotions perspective.
Q) You're both an intrapreneur and a self-starting entrepreneur. What was the impetus behind setting up somethinksounds?
It was as simple as setting up a label as a means to release music by a best friend who we thought was incredibly talented and needed to be heard. It grew from there and I love the A&R process a lot. The same idea is true now to when we started; we are releasing music by friends that we feel deserve to be heard. Uncovering talent and being able to provide a platform is also one of the things that I love so much about working at Dimensions too. It's where my passion in most of what I do music wise comes from to be honest.
Q) As an independent creative company, what has been your most exciting accomplishment so far?
In terms of somethinksounds I think being given the opportunity to release the latest Electric Wire Hustle album was a dream, from working on the tracks included on the album to getting same amazing remixers involved like Flako, Seven Davis Jr Eliphino and Osunlade…it was an incredible experience for me. I am unashamedly a total EWH fanboy and it was a total privilege to work on this.
Q) What's on your current playlist?
D' Angelo never leaves my playlist, Voodoo may be my favourite album of all time and I love Black Messiah from late last year so they are on constant repeat. My buddy EVM128 has just released an album called Nova, which is great and been getting plays. Electric Wire Hustle have also released a new EP call aeons which i really into (not on somethinksounds before this looks like self promotion).
We have two hundred hours of live sets from Dimensions this year that we are cutting and editing and getting ready for release so that's taking up most of my listening time… Hot tip: look out for is K15's Dimensions set hopefully released soon, its amazing. Whatever Charlie Bones is playing on his NTS breakfast show sound tracks my morning's tool.
Q) When packing your DJ bag for a club set, what essentials do you like to have in your collection and why?
Few random personal favourites I have had to re buy because I have pretty much worn out the original records:
Cesaria Evora — Angola (Carl Craig Mix)
I love how Carl Craig remixes records, he is one of my favourite remixers and this is one of the best examples of 'why'.
LCD Soundsystem — 45:33 (Theo Space Cadet Mix)
I'm a huge Theo Parrish fan and used t go to plastics on my own just to hear the early part of his sets where he played the more low slung soul records and tracks like this one. Its a mad record and interesting as hell. ‬
Peven Everett — Stuck
Peven Everett has so many tracks that I play in clubs, this one works all the time every-time and I play it far too much if I'm honest but i love it as much today as I did the first time I played it.
‪Marcellus Pittman — There's Somebody Out There
One of the records that made me 'get' the harder Detroit techno sound. It works well at basement parties and caused mayhem at Dimensions recently.
Recloose — Cardiology (Isolee Mix)
I used to rinse this while I was in Uni at Leeds (a long time ago now!) and rarely left the bag since. Late night basement music.
‪Jermaine Jackson — Come To Me
I love rare groove boogie and deeper disco. When I first started going to plastic people I was pretty inspired by Nonsense club night and the eclectic mix of records they played. This one always reminds me of that time and I love playing it out.
‬
‪Kerri Chandler — Keep Me Inside
One of my favourite house records, simple as that.
::
Andy Lemay will be bringing his record bag to the State of Independence Market & After Party at Cafe 1001 w/ CDR, Dimensions Soundsystem & Colectivo Futuro // Sat 10 Oct, Midday–Midnight // Cafe 1001, 91 Brick Lane, London E1 6QL
You can also peep the Dimensions Soundsystem Croatia Mix by Andy Lemay.
Photography courtesy of fashion and portrait photographer Zoe Lower Photography