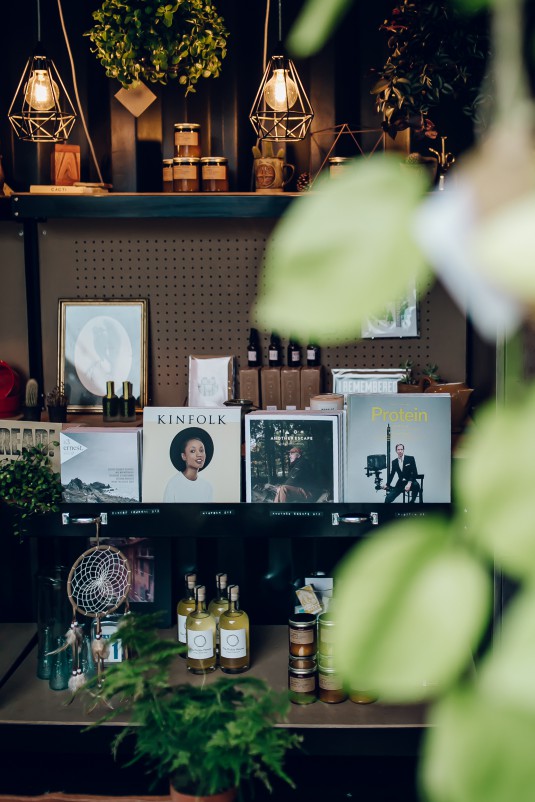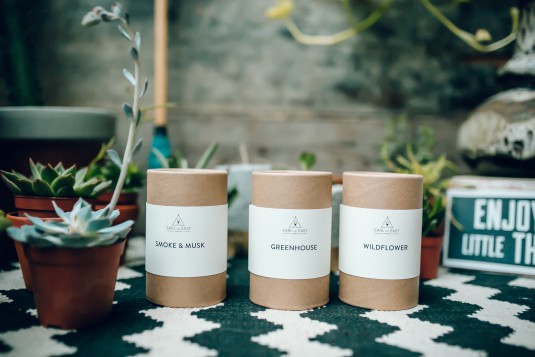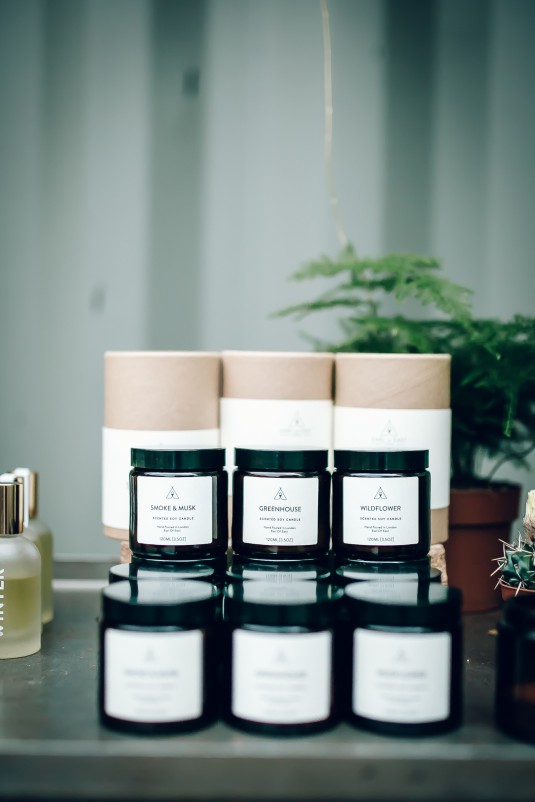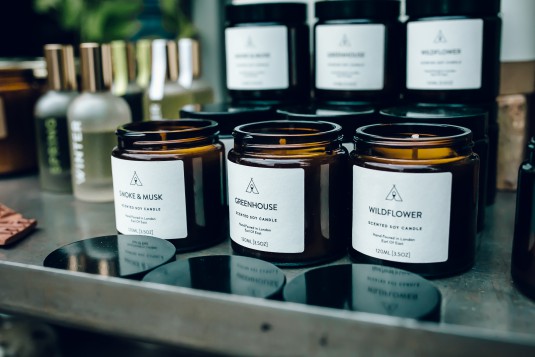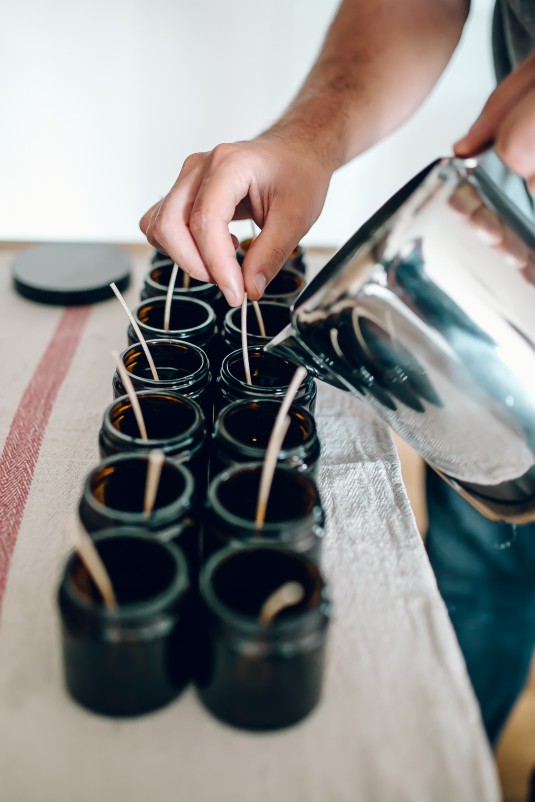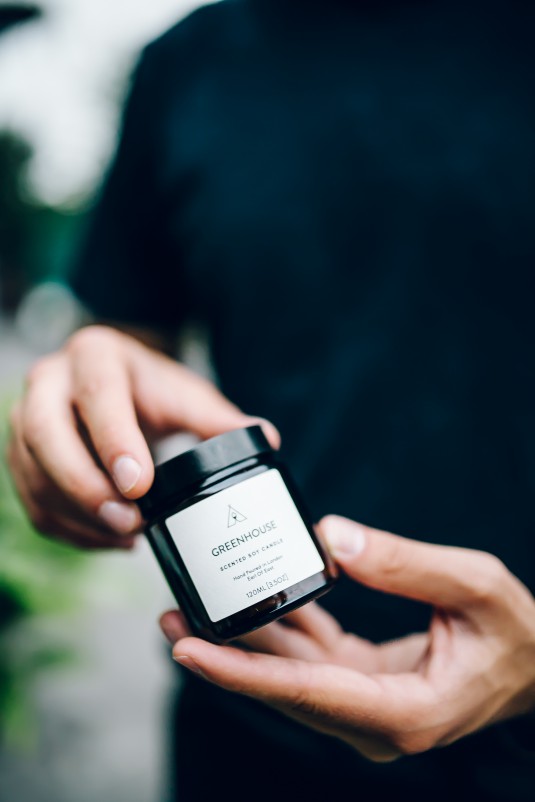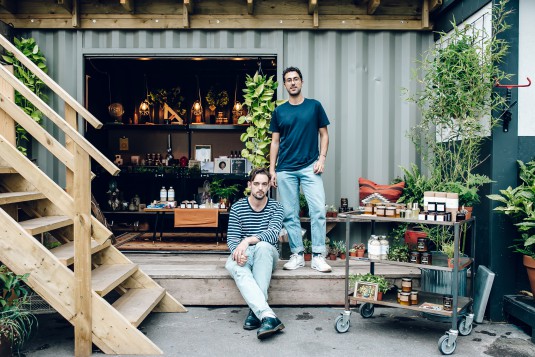 Ad men by day and makers by night, Niko Dafkos & Paul Firmin launched lifestyle boutique Earl of East London last summer (June 2014) in, you've guessed it, East London — or Hackney's Netil Market to be precise. Adding to their makers portfolio, the pair are also launching a new event called Movers + Makers in September.
We caught up with Paul to find out why physical stores are still important, and what's on their playlist.
Q) Tell us a bit about Earl of East London…
My friends at work used to call me The Earl of East London as they claimed I was always trying to persuade them to move to Hackney. When I left that job, I set up a Tumblr and started reviewing new restaurants and openings in the area just to keep them interested. It happened around the same time I met Niko and it quickly became 'our thing'. I'd always said I wanted to set up a market stall and Niko had spoken with his friends about it too. One day we just thought, let's actually do it! We had collected loads of vintage and ceramics from a recent house move but had nowhere to store it, so it gave us a reason to keep buying.
We set up shop in East London's Netil Market in 2014 and started working closely with a few interesting brands. From day one, Earl of East London has grown totally organically, starting life as a blog, then a market stall, to the permanent store we're in now. I guess if we had to determine what it is, it's a lifestyle brand but it's also our creative outlet and hobby.
Q) How would you describe your brand in 5 words?
Curate. Create. Collaborate. Community. Lifestyle
Q) What were your backgrounds before setting up EoEL? Has your past career helped your present?
We both still work full time in media and advertising. Having our day jobs might mean we have very little spare time but it gives us perspective and the jobs we do and skills we have as a result are extremely useful. We also have the benefit of not having to rely on the business which removes pressure and allows it to grow.
Q) What was the impetus behind launching your own brand / business? And why interiors?
We both love interiors and have a very similar taste and style, all of the products are things we would have in our home. We felt there was a gap in the market for affordable luxury from independent brands and makers. We didn't necessarily plan on launching our own products so quickly, but it has become a natural part of our own creative exploration.
Q) Since setting up, what's been your highlight so far?
Every time somebody comes by the shop, looks at it and just expresses how much he/she likes it, that's amazing. Also, meeting and getting to work with inspiring folks is great. We have also had some lovely features in blogs like Jet & Indigo and Fellow Resident and been picked up by Wallpaper and the New York Times which is just incredible.
Q) And what's been your biggest challenge?
Our biggest challenge is to fit everything we want to do within the hours we are not at work. In other words, time management is our biggest challenge.
Q) There's been a lot of media attention on the 'death of the high street'. Why was it important to you to launch a 'bricks & mortar' shop?
We think that it is absolutely important to be present, to have a space people can refer to and visit. The future of retailing is much more like showcasing a craft and this is why it really is an age of the makers. The store gives us a direct relationship with our consumers and instant insights, which we then feed back into our next steps. We often refer to Netil Market as a modern day high street. There are so many crafts all in one space but on a small scale, it works!
Q) You've recently launched a new event Movers + Makers. What was the inspiration behind the event and what can we expect?
It's basically a celebration of inspiring minds, of people who do things and want to share their knowledge. It's an event for people who want to learn, who want to invest in themselves and progress. Attendees will get to actually be creative and create items, but they will also get an opportunity to listen to talks and have one to ones with the likes of Emily Katz, Sandows, Ro Co and more.
Q) What labels / designers are currently exciting you? Any 'ones to watch'?
It's an age of makers, there are so many to mention doing great things. We love Bethnals the unisex denim brand. The ones to watch are those going the extra mile, those who engage with their customers, who are not bound to one thing and who know the importance of community. We look to other industries for inspiration food in particular – think Sandows, The Pressery, Allpress.
Q) Style – something you're born with or can it be cultivated?
Cultivated for sure, we both come from regional towns/cities and know how environment can change your style. Look at East versus West Londoners for example they look so different.
Q) What was the last book that you've read?
Recently we've been reading Eat. Nourish. Glow and the Protein Audience Report 2015. Schiller's 'Intrigue and Love' is currently my tube lecture.
Q) What's on your current playlist?
We're currently listening to Lary's new album. She's a German artist we absolutely love. During candle production hours we tend to spin old school classics.
Q) What's next for EoEL?
We're currently working on a leather goods collaboration and some other exciting stuff that we don't want to share just now… 🙂
::
For more information and tickets for Movers + Makers, visit here.
Photography by Hung Quach from Jet & Indigo.