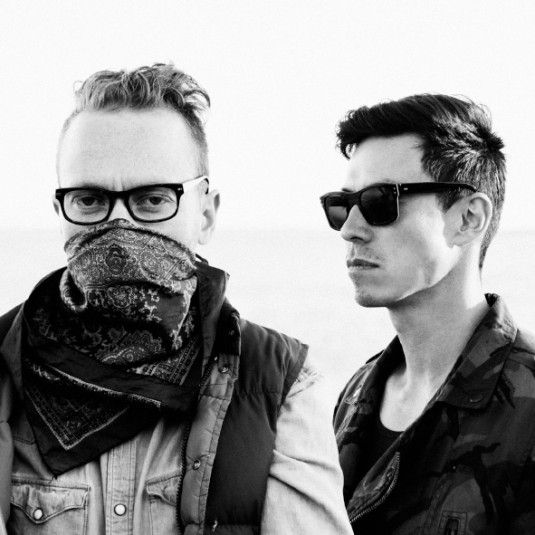 The Māori, the All Blacks, Lord of the Rings: New Zealand is famous for a few cultural offerings, and it is fair to say that after producing their cult self-titled debut album, Electric Wire Hustle can be added to that list.
EWH returned this year with a new EP, If These Are The Last Days and a new label – Somethinksounds.
As the saying goes, 'go hard or go home'. The ominous EP title gave listeners more than a hint as to their intentions. And having spent time away penning uncompromisingly honest sonnets about life and love, EWH are back with a sonic bomb of a new album – Love Can Prevail.
Each track from the forthcoming LP is designed to smack you upside the head – albeit in a loving didactic kinda way – with nurturing soulful vocals and production that will bend your ears into a state of submission.
We caught up with EWH during their current US tour to find out just what's going on…
Q) It has been several years since your debut release. How did you find your initiation into the music industry and has it been a conscious decision to remain independent artists working with indie labels?
My initiation into the industry was straight from birth I guess, my parents would have chilled for a short minute then we would have been on the road as working musicians. In 2009, when we signed to BBE that blew our minds at the time; as you come up through the game you start to know who you are as an artist. I'll work with anyone if it feels right and they are passionate about making some real shit.
Q) The new album and in particular tracks such as 'Numbers and Steel', there seems to be a sense of urgency in the music. What would you say inspired that type of energy in the music?
Personally I think the most powerful music always has the truth at its core. Rodriguez, Dylan, Cody Chesnutt, even Kanye has a lot of truth in his music. You have urgency when you're trying to tell somebody something important such as, "we need to re-evaluate what we see as being important." The game is such a hustle these days man…
Q) What elements from your experiences since the debut album were you keen to explore on the second album? [From life to production]
I was really trying to make the lyrics solid you know, but to be honest I can't really plan this music shit out – it doesn't work that way for me. Some people are able to say "I want the drums on this song to be Motown, but the guitar will be Hendrix and the horns will be Charles Mingus" etc and go out and get exactly that. But I enjoy seeing what happens by chance; the magic I wasn't expecting. Of course every producer needs to be able to make specific shit happen as well.
Q) Your approach to vocal arrangement is reminiscent to the late Marvin Gaye. What impact has Marvin Gaye and his era of music, made on your own?
Man, it still bugs me out that people hear Marvin in there, but it must be true. I think if people continue listening to my voice eventually they will find me sounding less like him and more like a half-caste white kid. But to talk about his impact, I would have to say that there is something very spiritual on What's Goin On? that appeals to me; the questions in his voice, the searching.
Q) How do you approach your collaboration when producing music and song writing? Is it a joint process or do you work individually and then come together?
We work individually as well as together; we usually have an extended period in a studio working in a more concentrated way for each record…then another period of intense mixing.
Q) Now that you are professional musicians – internationally touring and releasing records – how has that impacted your approach to producing music? Does it differ from when you were juggling careers?
The machine demands that you feed it an album at least every two years and if you don't want to play that game then you can get into trouble. It's crazy when your first album becomes a cult classic and you have to outdo something that other people deem as almost a perfect record. So how do you do that?
Q) When you are not touring, or recording what would be a typical EWH day?
It's based around our babies now, I enjoy that. I drop my daughter at her daycare each weekday where she learns the language and cultural aspects of being Maori. I do soundtracks, I do a little journalism. You know, hustle!
Q) What's next?
In the near future I hear 808s and more 808s, beyond that I'm not sure yet!