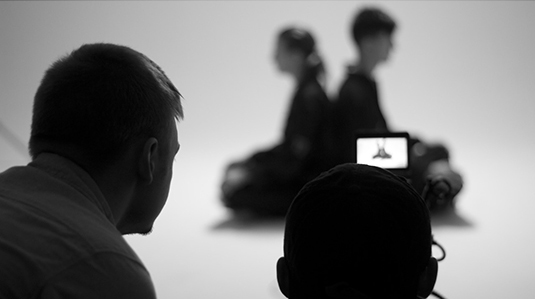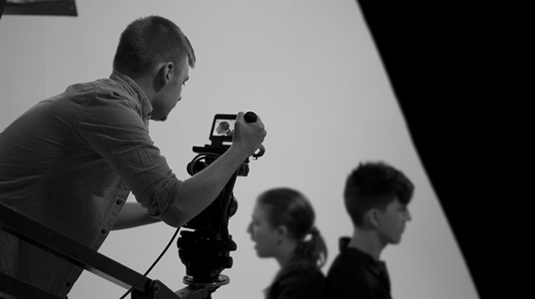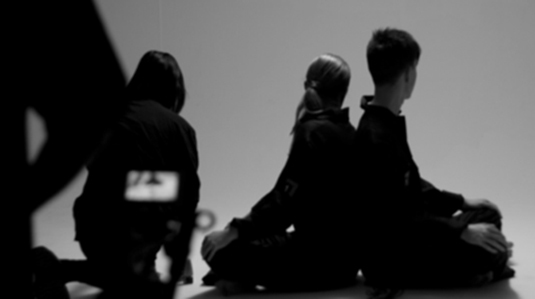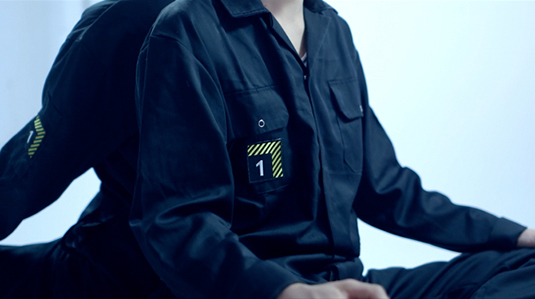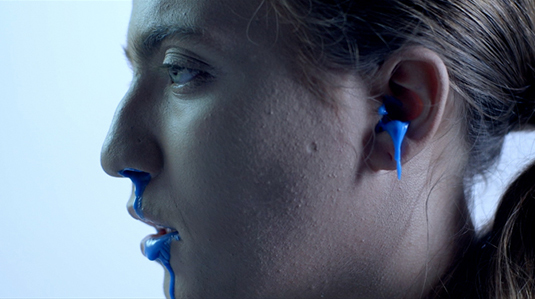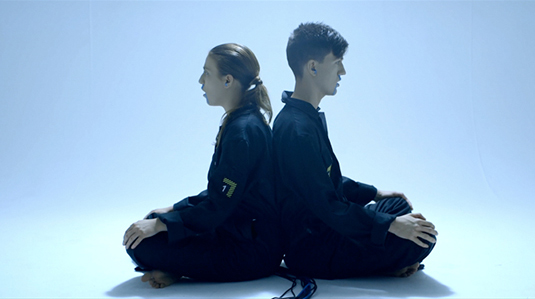 Simple slow drums, eerie electronic keys, haunting vocals; we've got too much love for Fang Night's first single Artificial. While this may be Fang Night's first debut, Ewa Lefman and Benjamin Walker have been making music together since they were sixteen. Ewa confessed, "This is our third band together. We feel a lot more settled with it now and we are finally happy with the band name!"
The music video was directed by a friend's flatmate, Matt Ashmore. Ashmore graduated this year with a degree in Graphic Design Communication from Chelsea College of Art and Design. He decided to take on the task as his final major project for uni. Running with the song title as a starting point, he built a visual treatment around the concept of 'artificial'. "The idea was to keep it as vague as possible conceptually, and [to] focus more on the clinical strange aesthetics", Ewa explained.
The final product is an impressive first release for Fang Night. The cold empty white room, the endless blue cables, the simple industrial space suits and the blue liquid leaking from their bodies all nod to the sci-fi genre without overpowering the music itself. While references like Prometheus may be obvious, the overall aesthetic is simple and chic— a far cry from the usual 'watch me play my instrument' music video debut.
Ewa recently graduated with a degree in Graphic Media Design from London College of Communication and Ben is currently in his final year studying Fine Art at Central Saint Martins. The duo agrees, "We're really enjoying having some distance from our work when it comes to the [music] videos, having an input but not being the directors."
Fang Night has tapped into the greatest resource university has to offer — its students. Collaboration is key to a practical education that can bridge the gap between education and industry. The band has shown how to get shit done without the man (fist pump) by collaborating across discipline to utilise the connections uni has, but often does not offer.
::
Listen to more Fang Night on soundcloud