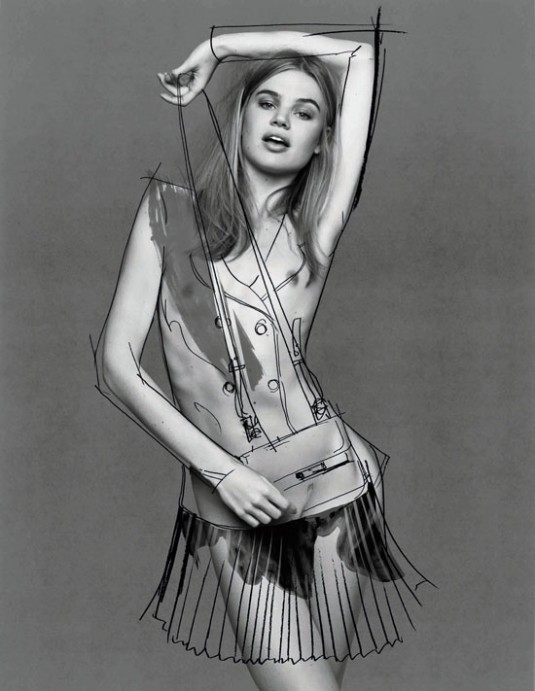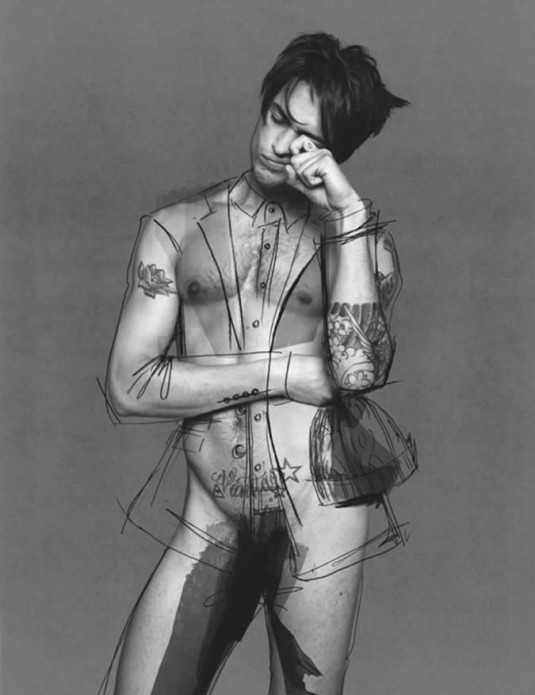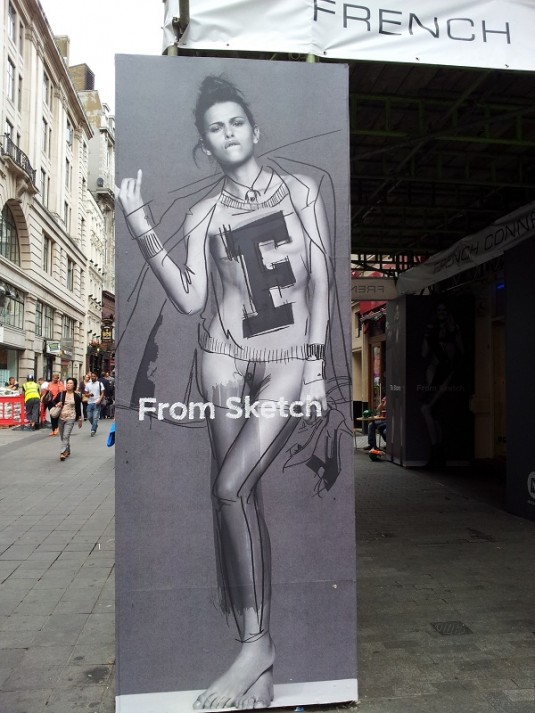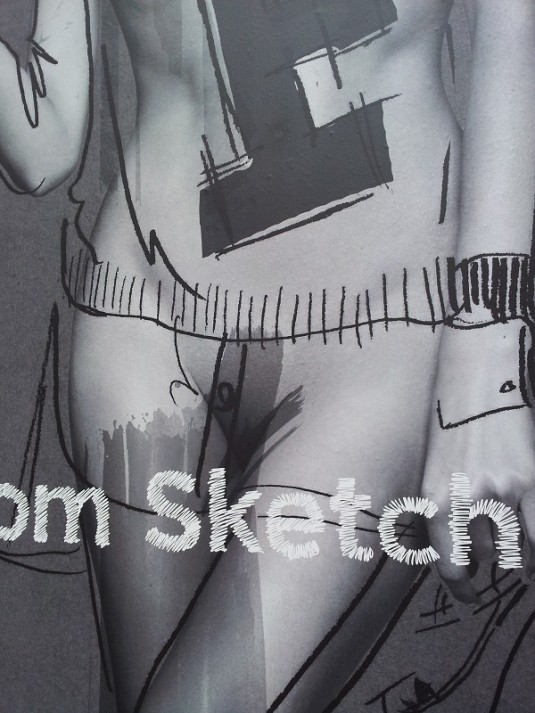 "There is only one thing in life worse than being talked about, and that is not being talked about." – Oscar Wilde
With the From Sketch to Store campaign launching FCUK's autumn / winter collection, high street clothing brand French Connection – aka FCUK – and Rankin's new agency Full Service have clearly taken Wilde's adage quite literally. So before I continue let me congratulate all involved as I add to the chitter chatter.
So here is how the story goes: running late for a 10am meeting, I was stopped promptly in my tracks on my exit from Oxford Circus station on route to Soho. Being of the shorter human variety (5ft 2ish), my immediate eye level view was of a full frontal female model with a shaved muff with 'strategically' placed sketches all over her body – only that I could still see her nipples and the bare look down below. After the initial confusion as to whether the Soho peep show clubs were making a full frontal assault on the retail sector I realised it was the latest FCUK campaign.
Ok, so controversy gets you headlines and sex sells but what is particularly cynical and contrived about this listless affair is that Rankin –  a respected photographer and once innovative creative leader – would employ such tactics for a short lived PR stunt.
Rankin came to prominence in the 90's for founding Dazed & Confused, a magazine that gave an alternative insight and representation of youth culture. He then went on to shape ideas of fashion photography aesthetics. Which leaves the question as to why, twenty years on, Rankin sees fit to pull an unimaginative stunt in order to gain traction for his new creative agency. Yes, it's a no brainer. Yes, it adds up to a bolstered bank balance. However, it also unnecessarily detracts from a legacy once rooted in culture and vision.
In a week where lads mags are being asked to 'cover up' on shop shelves and campaigns such as No More Page 3 are growing in momentum, this overtly sexualised campaign by French Connection seems out of touch with the current zeitgeist. In regards to the placement of the campaign in a public area often frequented by commuters, tourists and families alike, the responsibilities lie with media planners, the brand itself, and moreover, its customers.
With the need to sell 'stuff' clearly outweighing common sense, relevance or appropriateness, the term 'one trick pony' comes to mind. Perhaps if that pony keeps successfully turning the trick, then maybe one is all that you need.