<![CDATA[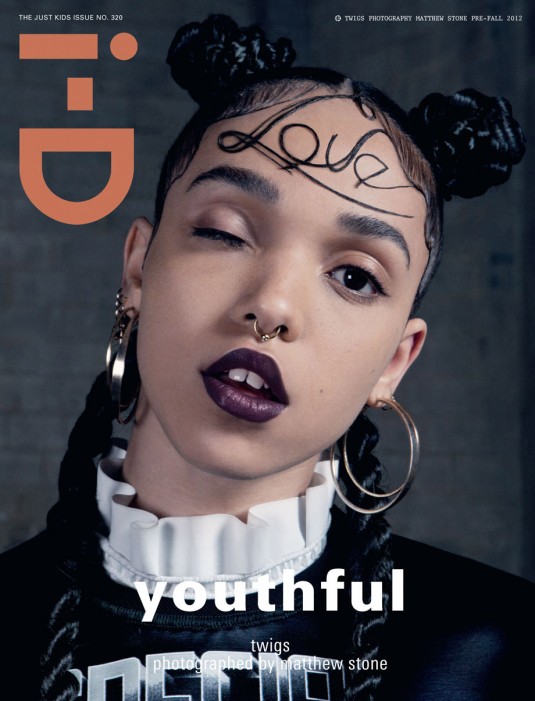 Since the 1950s, the marketing industry hype machine has been busily churning out carefully crafted perceptions and glossy pop artists. This well-oiled mechanism has allowed the cute face, the promise of youth and a modicum of talent go a long way. The majority of the time, the formula works to the desired effect, building the status and reach of the latest stars. However, it can also have the opposite reaction; leaving one with the gagging feeling of a force-fed Guantanamo Bay prisoner.
The introduction of FKA Twigs admittedly had me swinging towards the latter. Before even having had a chance to immerse myself in FKA Twigs music, I was presented with the new artist aesthetic – notably the front cover of i-D magazine. This type of media strategy can be problematic for female artists in the main, as it can set the tone for a woman's career: a career often inextricably linked to their image, and more to the point, their sexuality. All of which can lead to a limited shelf life. As the trajectory of FKA Twigs presence grew, I followed her work, motivated by part nosiness of the machine at work and part intrigue.
And intrigue is an apt word, as it was Twigs approach to her artistry, music, and accompanying visuals that won me over. It became clear to see this wasn't your average cookie-cutter-styled-pop-starlet in the making: FKA Twigs is a multidisciplinary artist with a vision. Now 'vision' serves a very different purpose than the drive of raw talent. Vision also denotes a consciousness of what you're creatively communicating as well as inspiring in others and is the stuff that creates a legacy for artists.
Twigs has drawn comparisons to Kate Bush and Bjork — references not liable to hurt for any for new artist needing to establish a creative proposition in a market dominated by over-sexualised female artists. That's not to say, that Twigs doesn't explore her sensual side, but it's not done in the current fashion of a slew of singers posing as strippers / amateur porn stars. Her current single Two Weeks certainly isn't shy about her sexual desires – it's crude even.
It exudes confident ownership rather than the bog-standard eye candy / titillation; rendering herself passive for the male 'gaze'. FKA Twigs has also found a complimentary musical home at XL Recordings: a label that has the good form (in the name of Adele) for creating alternative pathways for female artists, without compromising their potential reach.
Hopefully, FKA Twigs will reach her potential, to sit alongside female artists such as Erykah Badu, PJ Harvey et al, who have managed to surpass the narrow confines of the 'pop-star' to become truly great artists.
::
FKA Twigs is a fine example of modern marketing at work. Learn more about telling, not selling at the LBB Pop-Up School Modern Marketing workshop – Tuesday 22 July // BOOK HERE