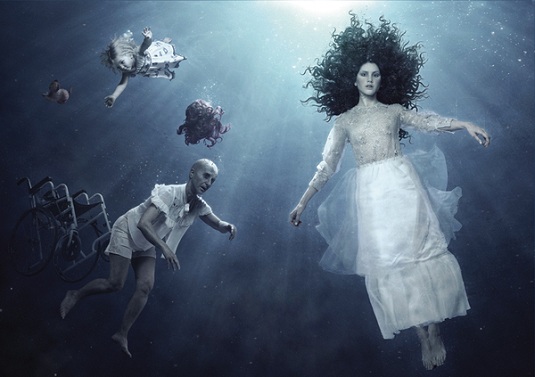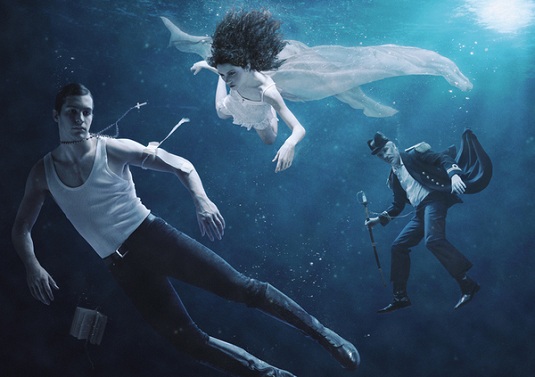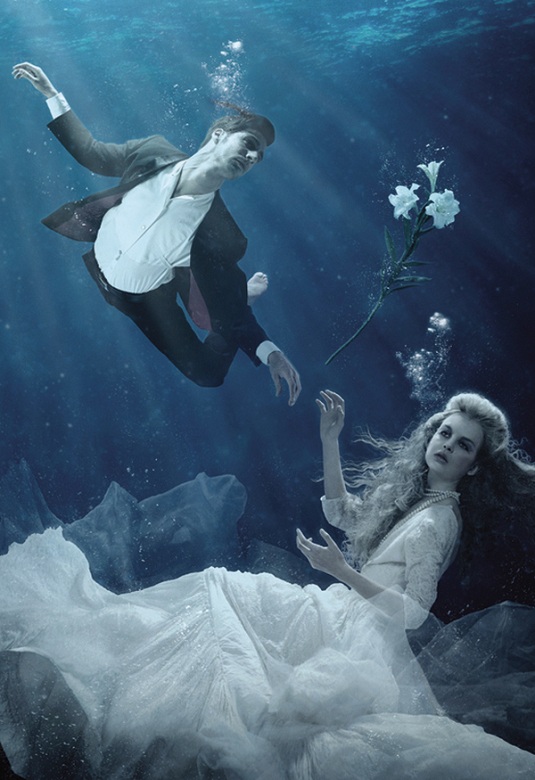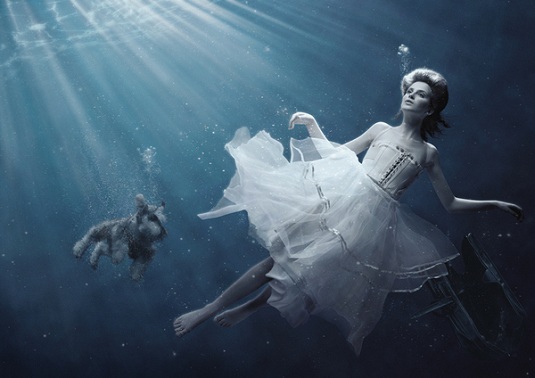 Fedrico Labour & Maximilian Pizzi from Argentinian creative agency: FL Atelier, latest self-initiated project 7,000 – narrates the last moments of the Goya sinking. The haunting images capture a sense of free fall into eternity. Maximilian explains;
"This photo shoot was initially inspired in the sinking of the German ship known as "Goya". Towards the end of WWII the ship was transporting wounded troops and fleeing civilians from the advance of the Soviet forces. The ship was sunk in the Baltic Sea when hit by a torpedo shot by a Soviet submarine killing almost all the passenger count of 7,000.
We were drawn to the story and were eager to portray it in an interesting way… so we decided to place our eyes not on death or the actual corps in water but on those last seconds of life, the few moments when one comes to terms and realizes what is to come… the instant that seems to stop the clock and last forever…"
As you'll note, Maximilian is as artistic with his words as he is with his vision. Since finding Fedrico and Maximilian's previous work Conventillo I've become a fan of the pair. Their approach to personal projects tends to be rooted in a historical context – sharing stories of the past – using style and fashion to unveil an alternative approach to history.