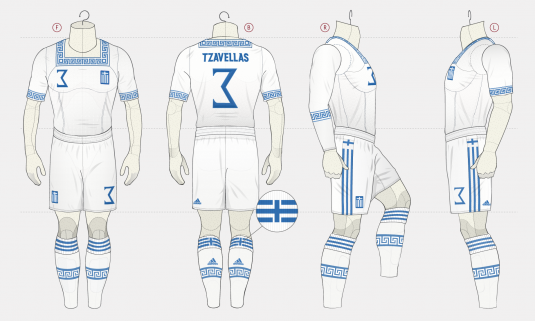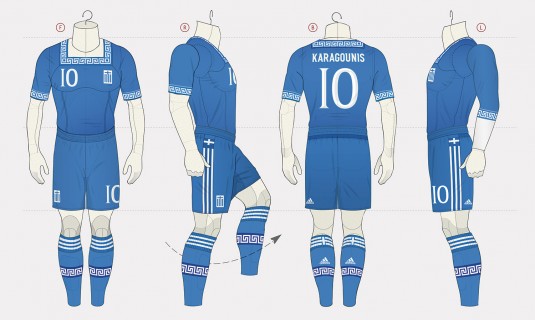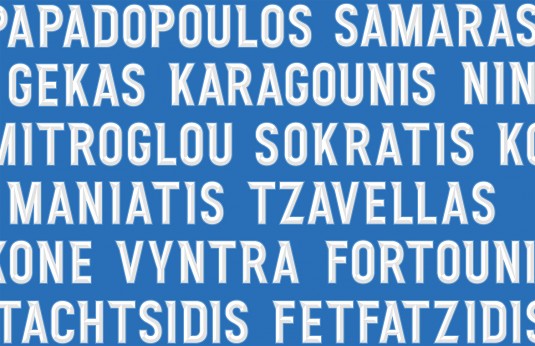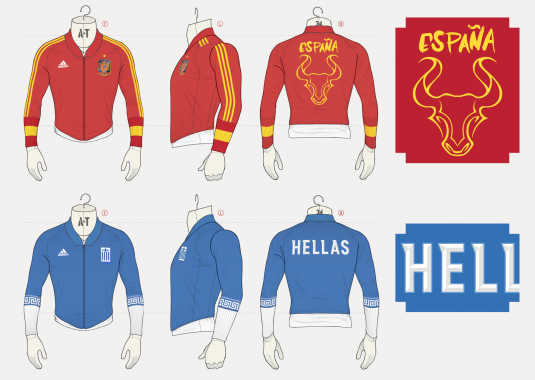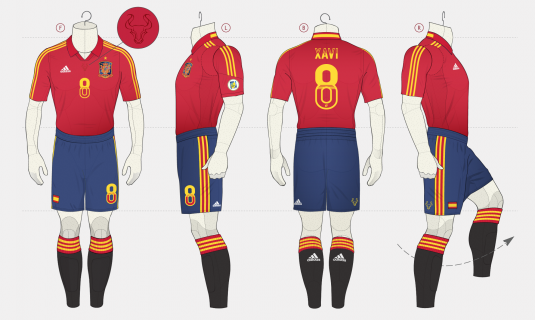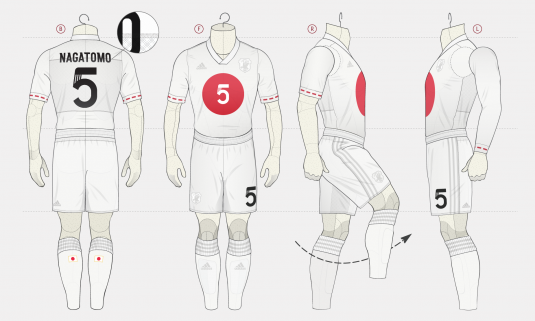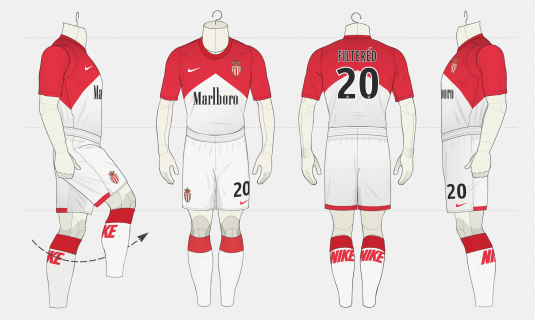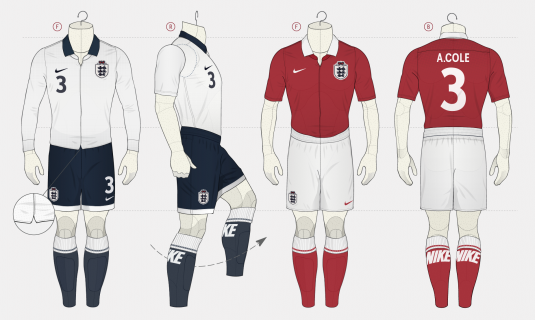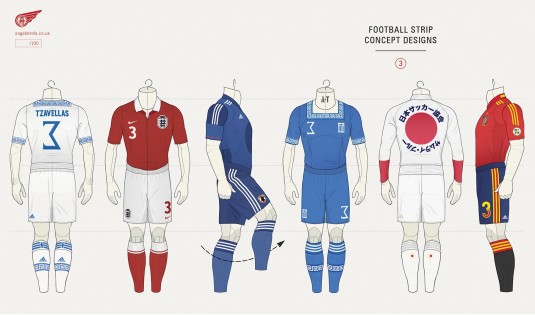 Each week, legions of football fans don their favourite team's latest strip and march their way to stadiums and the local pub; creating a lucrative merchandising opportunity and industry for premier football clubs.
The football strip design as we know it, didn't enter football culture until 1870's, with the introduction of the FA Cup. As an activity, football was dominated by the aristocracy and middle class players who were able to buy their own coordinated kits. The need for team strips on the other hand, derived from the need of spectators. A relatively new fixture to the game at the time, team strips served the obvious function of being able to distinguish one team from the next.
Since the nineteenth century football kits have come a long way, comprising of space-age microfibres and obligatory corporate advertising. Designer and Inter Milan / Azzurri / England fan Angelo Trofa began an exploration into football kit design in 2010. Mixing his love of design, typography and football, he set about designing uniforms that reference the past whilst looking to the future, in turn producing a series of kits that have a distinctively high fashion feel.
Now onto his third Issuu publication of Football Strip Concept Designs, Angelo has produced a collection with the 2014 World Cup in mind; designing home and away strips for Greece, Japan, Spain and England: "I have always been fascinated by football kits, it is a piece of design which serves a functional purpose, but also represents so much. It's a uniform which has so many tribal elements to it and also changes every year. For me the fact so many people wear a specific design has always fascinated me".
Angelo is in the process of printing all three of concept strip magazines with the ultimate wish to have his work realised: "It would be the biggest accomplishment to walk into a stadium and see 40,000 people wearing something I have designed". It's possible that the future of football kit design may very well have Angelo Trofa's name on it.